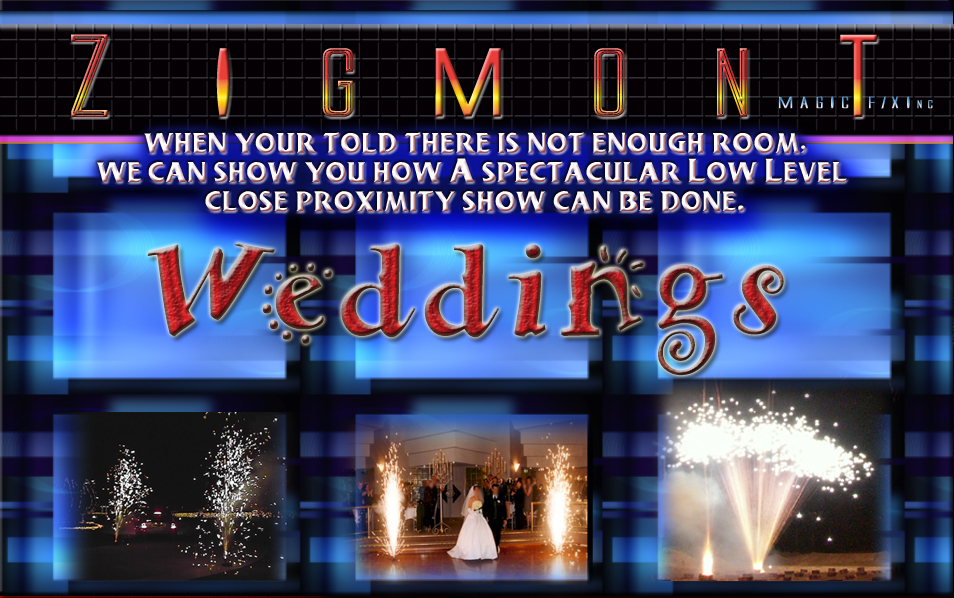 Zigmont Magic FX Inc Effect Specialist® 813 689 6269 zigmont@zigmont.com
We supply Spectacular Professionally Fired Pyrotechnic Displays for Weddings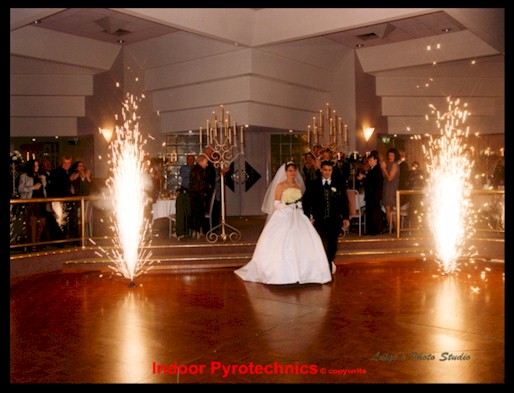 All our displays are designed to suit your venue and budget, We only use the best quality fireworks from around the world to ensure a stunning and memorable show.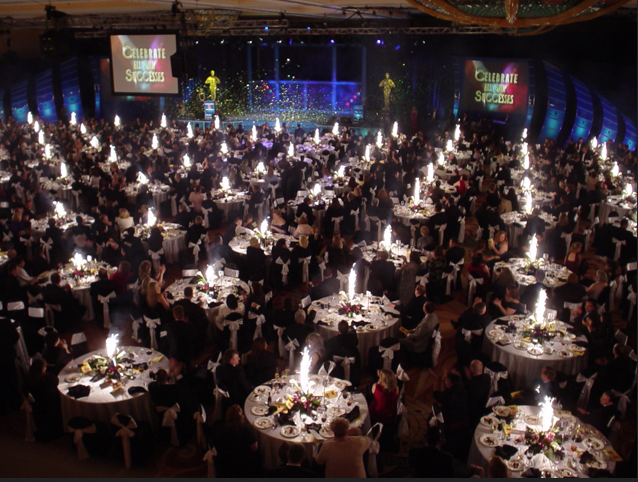 Tabletop Ice Fountians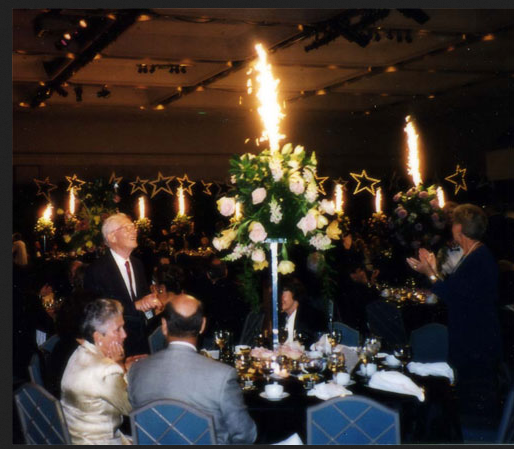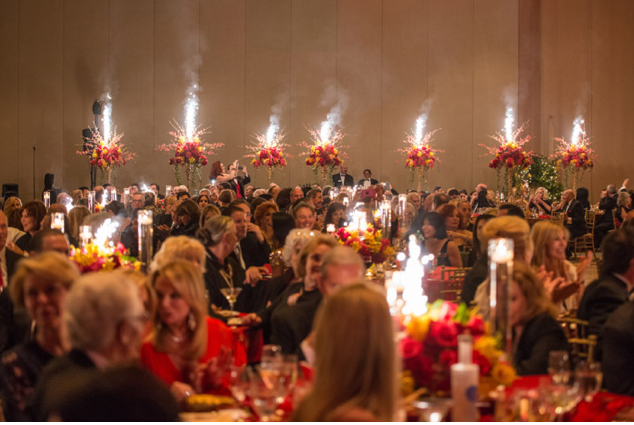 The video above has this quote. Thank you for a job well done at the wedding at the Hyatt Regency on May 19, 2012. It was quite an affair with a beautiful ceremony, a gorgeous reception, great food, and fantastic bands, but the talk of the town was how great the fireworks were…truly – it's the #1 thing that everyone is raving about. So, thank you for the great quality show and for your professionalism all the way through the process.
Tonya
Tonya DuBois
Corporate Coordinator and Planner
(239) 498-2000 (phone)
You can have fireworks on a beach, street, park, private property or a resort hotel.
One of the more spectacular pyrotechnic effects available to today's director is the gerb. Seen on television and in such movies as "My Best Friend's Wedding," Ever since the fireworks finale in My Best Friend's Wedding, brides are aching to play Cameron Diaz for a day and have a blowout of their own. These devices produce huge fountains of sparks (think of a Fourth of July sparkler on steroids)
Watch "My Best Friend Wedding" Effect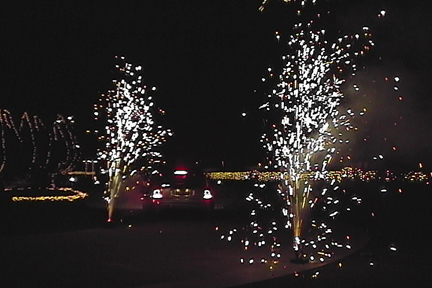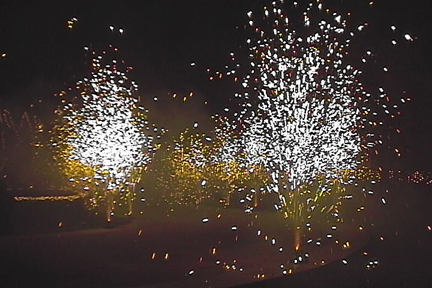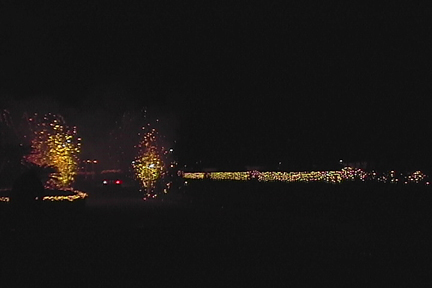 ---
We can shoot Our Wireless Remote Control Table Top Pyrotechnic Sparklers turns your Cake presentation into a wow effect.
A sparkler that is placed inside a floral centerpiece and attached to a remote controlled "pager." At the desired instant, the pager is triggered to set off a 3- to 4-foot-high silver or gold sparkler from the centerpiece, producing "an effect that is breathtaking and illuminates the entire room." The unit itself uses a "colder spark" process, which "will not burn linens or flowers, and produces very minimal fallout, which usually goes unnoticed in the centerpiece.
When activated by remote control a fountain erupts from the table center producing a column of silver sparkles.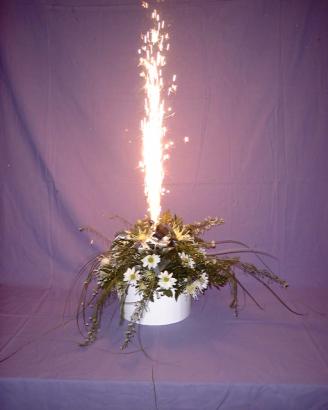 Table top pyrotechnics is the tables "sparkling centerpiece" piece is one effect that many decorators and event planners have asked us about. effect. Fountains are hidden in the centerpieces on every table in a banquet hall and all are fired together at a climactic moment of the event -- when the bride and groom enter, for example. This effect looks quite impressive, but requires a lot of planning and preparation on the part of the decorator. The centerpieces need to be flame retardant and designed so that curious guests can't remove or reposition the Ice Fountains, and both the venue and the local fire marshal have to approve the use of pyrotechnics.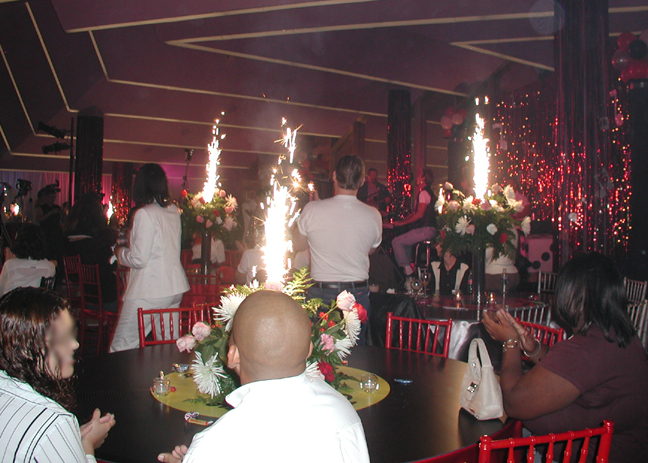 These are the large ice fountains that are 32 inches of sparking pyro. Can even be used with low ceilings. Floral centerpieces here were made by Showorks of Tampa Florida. We work with a Floral companies to incorporate our Special Effects into the flower arrangement.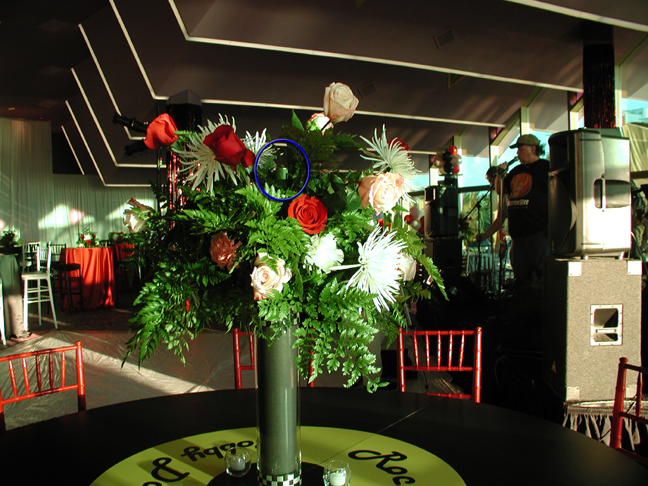 Whether you're planning a stunning effect for a gala wedding reception, or just looking for a neat effect for your next dance recital, Ice Fountains are a great choice. The ability to create great-looking gerb effects in close proximity to performers and audience members means that many effects that were previously impractical can now be attempted. Ice fountains have a safe working radius of around three feet.
The sparkles produced by the fountain are of the "cold fire" type and are therefore safe to use in this manner. Burns for 45 seconds, 32" tallest sparks and is easy to display in any desert presentation. They are Safer than rod type sparklers.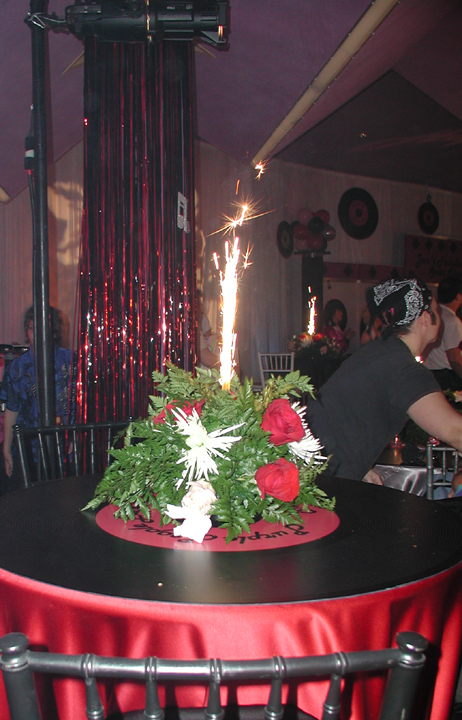 A small ice fountain sparklers with a height of 17 inches of sparking pyro.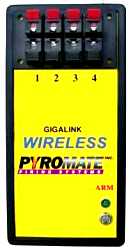 Our wireless system is fully FCC compliant.
With a Safe 4 Billion Encryption codes.
On 433 mhz with 4 billion encryption codes for safety.
All our systems units have separate arm and fire switches to prevent accidental firing.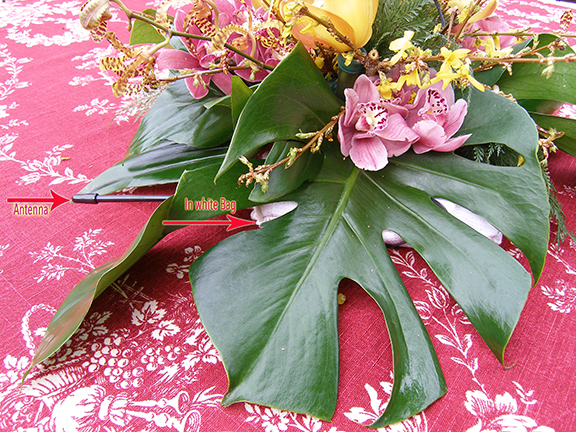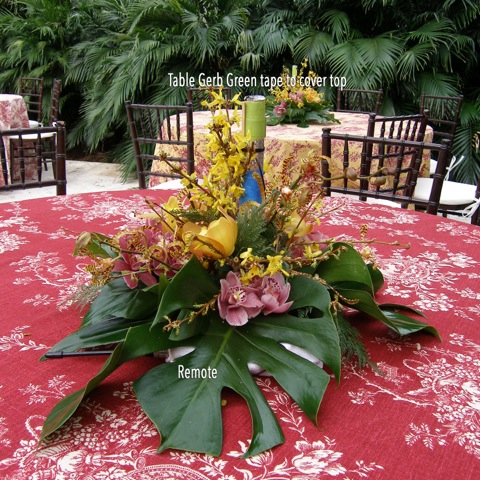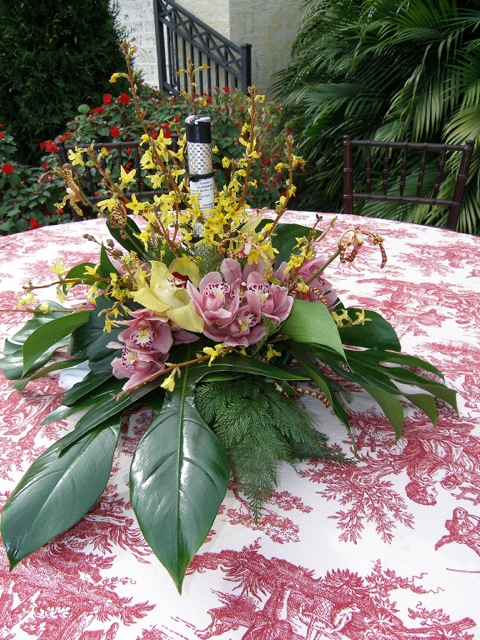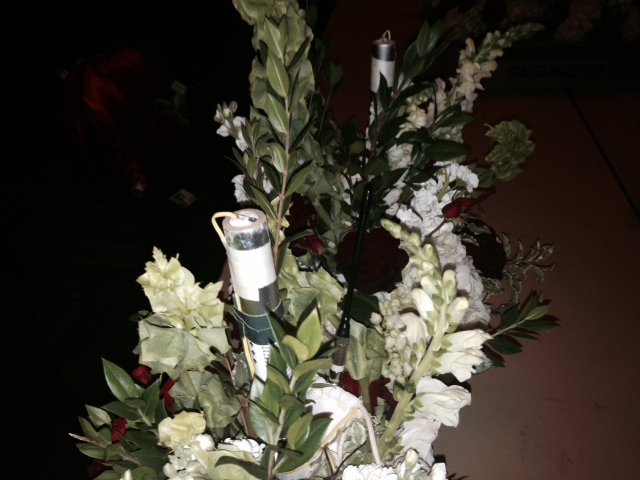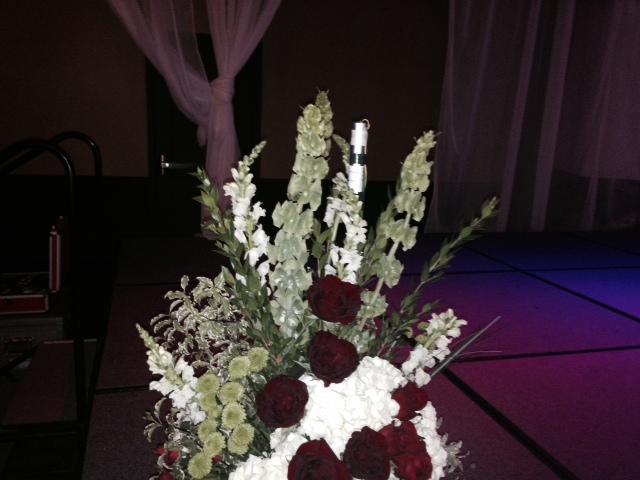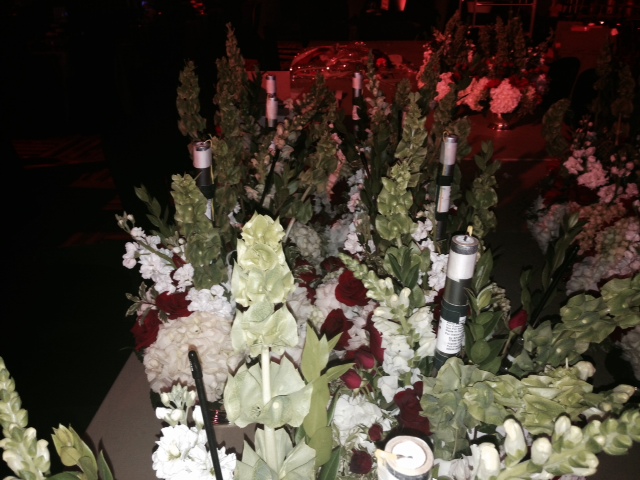 The Pyro Device in the Center Piece Floral Arrangement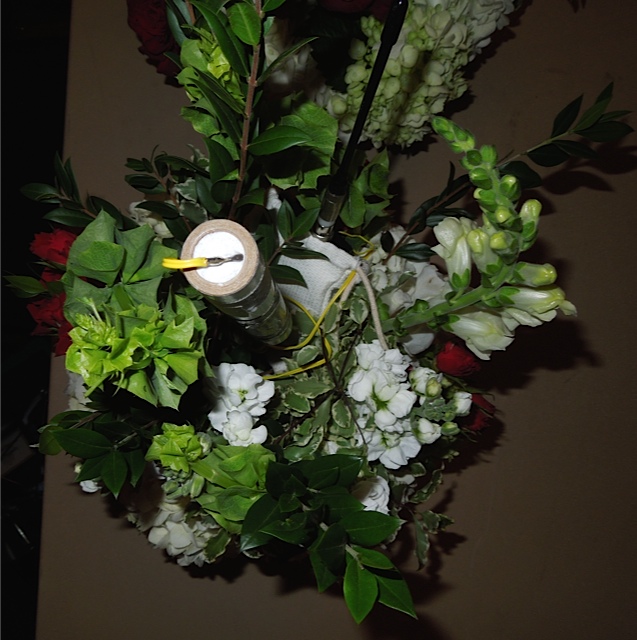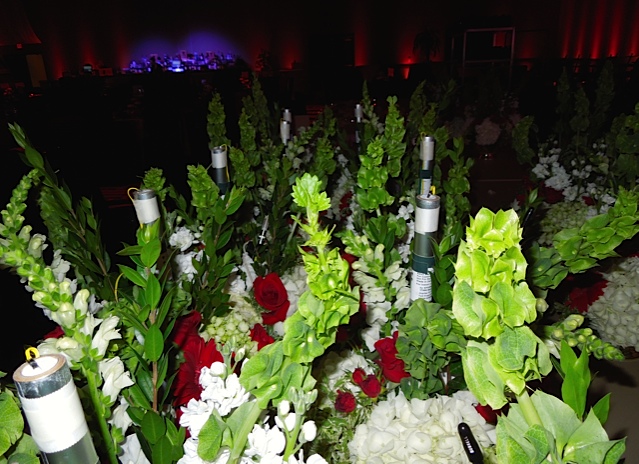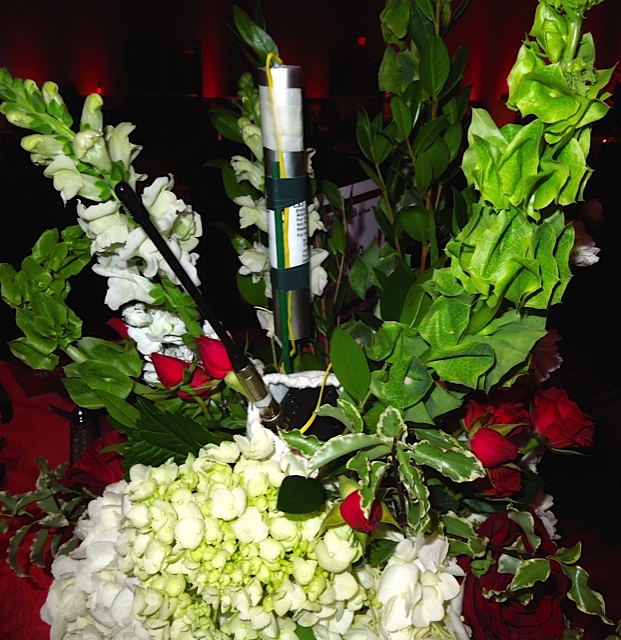 ---
Call Magic F/X for professional customer service at 813 689 6269
Clients most recent;
Joseph M. & Susanne Quirk 2005
David A. Siegel & Richard Siegel Wedding Event 2004
---
Please review our most recent feedback letter from a client, keep in mind this was our minimum 2 minute wedding display package
Oct 20, 2005
Zigmont Magic F/X Inc.
Brandon, FL 33510
Steve,
Susanne and I have just returned from our honeymoon and I cant tell you how many calls and e-mails we got about the firework display at the conclusion of our reception. WOW!!!! Zigmont Magic exceeded all of our expectations.

You and your team proved to be experienced, attentive and very professional.

When we original considered a fireworks display, we had no idea how cost effective and easy you and your team would make it and we certainly had no idea of what kind of impact it would have. We discussed doing something "over the top" and I have to say.........ZIGMONT DID IT!

Thanks a million for making our wedding a once in a life time experience.

We and our guests will never, never, never forget your contribution.


Sincerely,
Joseph M. & Susanne Quirk
800 Ocean Drive
Juno Beach, Fl 33408
617-513-3342

---
12/5/02
Good Morning Steve,
The fireworks were beyond any of my expectations. There was no way I could have imagined how beautiful the low level fireworks turned out to be. What an amazing, amazing display. Everyone truly enjoyed the show at my wedding.
Thank You for everything!!
Kimberly Bellestri
Kimberly A. Lichota
925 North Lapeer Road
Oxford, MI 48371

Pyrotechnics, pyrotechnician and effect specialist for hire, Florida Special Effects Companies - Pyrotechnic Fireworks Displays - Atmosphere Special effects - Florida Pyrotechnics Companies - low level aerial firework display • sports pyrotechnics - pyrotechnic • snow - propane flames - C02 Blast Jets - confetti - Exploding Balloon Walls - Theatrical pyrotechnics - indoor pyrotechnics - indoor fireworks - Aerotechnics - Smoke Rings - Flash pot - waterfalls - realistic falling snow - Cryogenic - sfx, fx, stadium effects - low Explosives -special effects department,Effect Specialists for your corporate, convention, commercial event, or private event in the USA with A WOW factor, effects accents for corporate theater, gerb ,flame, Crossettes, mines, fire, Air Burst, flash pot, crawling fog,Venturi booster Cryogenic, Glass Breaking, Waterfalls Wall, flash effect, Sparkle Mortar ,Color Fire Balls Movie studio effects and guns