Effect Specialist® Zigmont Magic FX Inc 813 689 6269 zigmont@zigmont.com
Zigmont is a Certified Snow Effects Professional
Working under tight deadlines, limited budgets and getting it right when it counts is our specialty.
To contact us Call 813.689.6269 In Buissness since 1989
We are based in the southeast, right outside Tampa Florida called Brandon
Mailing address is 1206 Baronwood Place Brandon Fl 33510
Not the shipping address
Direct to Zigmont E Mail zigmont@zigmont.com
E- mail us zigmont@effectspecialist.com
Call Us @ 813 689 6269

References and Written Recommendations See Snow References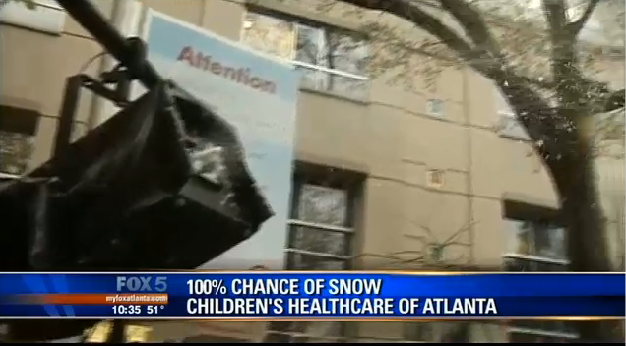 Media from the event;
http://www.myfoxatlanta.com/story/24117676/patients-see-snow-at-childrens-healthcare-of-atlanta
http://www.dailymail.co.uk/news/article-2521959/Atlanta-Childrens-Hospital-Surprises-Sick-Kids-With-Snowfall.html
http://www.huffingtonpost.com/2013/12/09/childrens-hospital-snow_n_4414411.html
http://www.dedicatedtoallbetter.org/15-snow-pictures-that-will-melt-your-heart/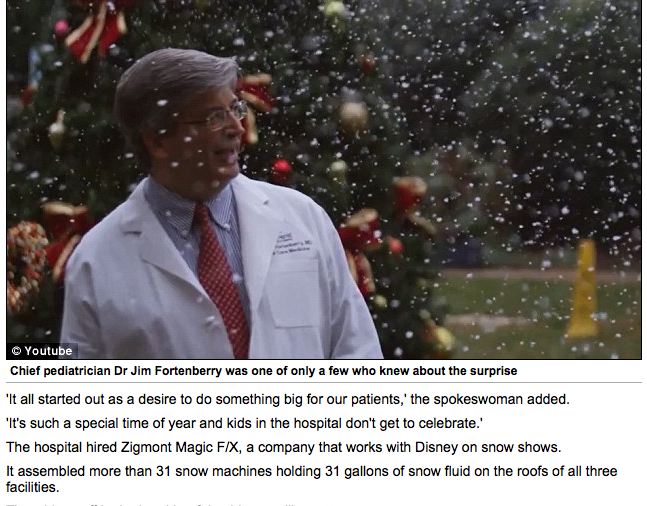 A Professional special effect supervisor and special effects technician for 20 years, we have credentials and the experience to make the FX magic happen live at your event. Zigmont Magic FX Inc is a full service special effects company with the ability to present whatever special effect you're needing. We have 230+ You Tube steaming videos to see our work and hundreds of photos of past jobs.
We service all of Florida with Tampa - Orlando our home base. We do travel all over the USA with our confetti special effects with Texas, Alabama, Tennessee, Atlanta Georgia and the Eastern Seaboard the territory we mainly cover. We have worked in 40 states. We have traveled to 18 countries in the concert touring industry, we have produced Las Vegas style Illusion show in Reno Nevada, have performed shows in China, we have toured the USA with theatrical touring shows. We have worked for NHL, NFL, MLB, NBA-DL, Orange Bowl National Championship ABC TV, Super Bowl Events,Sony Ericsson Open Tennis Tournament, Real Fighting Championship, Warner Brothers Studios, NASCAR Budweiser Shoot out FOX TV, Ten/Four Pictures - Hollywood Motion Pictures Productions, TV Commercial industry, Las Vegas Hard Rock Casino, Pro Wrestling WCW on TNT TV at MGM Arena Las Vegas. We have supported Broadway road tours, Concert tours and have done hundreds of corporate industrial and trade shows job. We have worked and/or consultant for all the Major Theme Parks such as Disney, Universal Studios Harry Potter, Busch Gardens, Legoland, Paramount Kings Island,Disney Blizzard Beach, Seaworld, Silver Springs, Disney Animal Kingdom, Cedar Point Amusement Park, California's Great America, Universal City CA., Retahhuleu Guatemala Theme Park. We are fully insured with million dollar public liability insurance policy.
The snow glows white on Walt Disney World Frozen this summer, when "Frozen Summer Fun: Live at Disney's Hollywood Studios" kicks off on July 5.
Through September 1, regular theme park admission will include a wide range of all-new Frozen-themed experiences that guests are sure to love. We consulted and advised as well readied the 60 snow machines and rented addition snow effects.

Major Client & Projects;

Current and Past - Production Companies, Trade Shows Theme Event Companies & Producers;

Mickey Mouse theme parks, Kingdom, Studios, Epcot, Frozen Summer Fun Live at 2014 - 2015 - 2016
Warner Brothers
Six Flags 2014 -15
Mickey Mouse World 2009-2014-15 -16
Mickey Mouse Animal Kingdom 2012 -2013 - 2014 -15
Disney Blizzard Beach 2013
Hollywood Studios FL 2012- 2014-15-16
Mickey Mouse Cruise Line 2011-15
Six Flags Magic Mountian 2014
Sundial St Pete FL, The Edwards Group 2016
Typhoon Texas Water Park 2016
Cryo in Not So Scary - Vilian Show in Diamond Horseshoe Saloon in Frontierland 2014 -15
Disney Expedition Everest Challenge 2013 - 2014 -15
Film Director Robert Zemeckis - Polar Express Preview
Universal Studios Harry Potter Attraction FL
Summer Bay Resorts Orlando 2006 - 2014
CFI/Westgate Resorts Orlando 2008 - 20011 - 2013
David A. Siegel & Richard Siegel Wedding Event 2004
Corporate Magic Texas
Gaylord Entertainment 2009 - 2014
Cramer Productions, Massachusetts
Warren Z Productions
Book It Inc Florida
Maritz Canada, Inc
TSA Productions
Level2Design
Level 3
Donna C. Tschiffely & Associates, Inc.
AVI Creative Show Services Florida
Wizards Studios Tampa/Naples Florida
Wizards Studios Caribbean
Wizards Studios International
Big 3 Entertainment
The Art Of The Party
Showmasters New York
Interactivity Creative Services
Shadows Cast Inc. Florida
Sigma Services Florida
Entertainment Caterers Florida
Business Video Productions Tampa Florida
JHE Production Group, Inc.
NASCAR 2005
Grande Affaires Miami / Deco Productions Florida
Party Plan It Sarasota Florida
Baystage Lighting Florida
ADM Productions New York
AVHA - AVSC Florida 2006
CES Trade show with Philips
Destination Services of Colorado, Inc.2006
Wizard Connection Clearwater Florida 2006
Exhibit Enterprises, Inc.
Corson & Associates
NY Toast - Coors Light Bar Tour
Florida Destinations and Incentives, Inc.
Studioeec
Meeting Movers, Inc.
Wizard Connection, Inc. 2011
Clear Logistics, Inc.
National Meeting Planning Services
Snowsports Industries Of America SIA Trade Show 2006
Outdoor Retailer Winter Market 2006, in Salt Lake City 2006
PLUG Inc Florida
Tampa Bay Performing Arts Center 20th Anniversary Celebration
Fine Affairs,Inc. Saratoga Springs, NY / Atlanta, GA USA
Marylou Whitney Famous Socialite Gala 2007
Five Star AudioVisual
ABC TV
Red Pony Productions
Junior League of Tampa
Embassy of the Russian Federation to the USA, Washington DC 2010
The Rockhouse Bar & Nightclub Las Vegas
Tinkerbell Events Florida for Cheryl- White on State 2 2007- 2008
Corporate Magic Dallas Texas
The Entertainment Factory, Inc. Florida
Molecular Media, Inc.
ToTo National Touring/ Network Presents Wizard Of OZ 2008
AVI-SPL Peabody Hotal Orlando
Meeting Architects, Inc.
Livin' The Dream Productions
Techni-logique SERVICES AUDIOVISUELS Quťbec
The Event Source
Swank Audio Visual Tampa
Alive Communications Ltd. UK
Barkley Kalpak Associates
Nolan Production Group
American Resort Development Association 2011
Spectrum Productions GA - Orlando 2011
AVI SPL Tampa 2011
Universal Studios Infusion Lounge Universal Citywalk Dragon 2011 Cryo Effect
Live Nation
Greenlight Event Design
Creative Force, LLC 2012
50Fifty Naples Florida 2012
Creative Media Services 2012
PLEXUS, LLC 2012
Industrial Strength 2012
TRITON PRODUCTIONS 2012
PLEXUS, LLC
Impact Communications
Go Productions
Borealis Events, LLC
PJ Hummel & Co Event Design
Tru TV Lizard Lick Towing 2015
Coke Inc 2015
PGA Golf Florida2015
ItWorks! Marketing, Inc.
CorporateOptics


Sports Events & Concerts
Turner Sports - TNT WCW Monday Night Nitro - Cable Televised & PPV 1998
Balaji Concerts - Temptations 2004 (Bollywood Stars) Tour
KISS - World Tour 1998- 99 Concert Tour
The Marshall Tucker Band New Port Richey New Years Show 2000
W/2 Rodeo Inc. Professional Bull Riders' Manatee Convention Center Florida
NBA - DL - Florida Flames Basketball 2004-05 Season
FedEx OrangeBowl National Championship Football - ABC Nationally Televised 2005
NFL Coaches Association Golf Classic SuperBowl 39 Jacksonville Florida 2005
NASCAR 27th Annual 2005 Nextel Cup Budweiser Shootout - On FOX TV
The American Taekwondo Association (ATA) World Championships 2005
Clear Channel Communications Wonder Winter Jam Concert 2005 Jacksonville Metro Park
Van Zant and Montgomery Gentry Concert
Ultra Music Festival Miami Florida 2006
Coors Light Traveling "The Silver Bullet Train" Event
ESPNís Xtreme Bulls
Real Fighting Championships, Tampa 2007- 2008
Paulina Rubio Concert at Busch Gardens
Tito El Bambino Concert at Busch Gardens 2008
World Cage Fighters
Major League Baseball Cleveland Indians 2007
MBL Atlanta Braves 2008
The Milwaukee Brewers
Hector El Father Concert @ Studion Inc Tampa
Real Fighting Championships, Tampa 2008 Hulk Horgan Guest Appearance Pyro Intro
NFL Players SuperBowl Party 2009
Coors Light Super Bowl Party Universal Studios 2009
Tavistock Cup Golf Tournament at Isleworth 2009
MLB Tampa Rays NY Yankees - AL Championship Banner Day Opening Game 2009
Wake Award - Wake Boarding Magazine
NHL Tampa Bay Lightning Hockey Club, Season Opening Game Intro 2009 - 2010 - 2011 - 2012 - 2014
CHL Arizona Sundogs Hockey Team 2010
Conference USA Championship Game 2010 Orlando FL
Sony Ericsson Open Tennis Tournament 2012
Norah Jones Opening Concert Industrial
People en Espanol Festival 2012 Texas
Daddy Yankee Concert performance
Tito The Bambino Concert 2012
Pink The Truth Abiut Love World Tour Tampa 2013
Clay Walker Concert 2013
Hudson Moore Band - Country Artist
Comedian Gallagher @ Capital Theater
Tampa FunkFest show @013
Sunset Music Festival, 97X Backyard BBQ 2013
Margarita Fesival Curtis Hixion Park Tampa 2013
WWE NXT TV 2013
Tough Mudder 2013
Rochester Knighthawks Hockey
Kalamazoo Wings Hockey 2015
Barry Manilow to Bring 'A VERY BARRY CHRISTMAS 2017

Cities, Country Clubs, Schools, Churches, Colleges & Galas;
City Of Jasper, Florida 2003 - 2005
City Of New Port Richey Florida
University of Tampa Florida
Andrew College, Georgia
Victory Church Lakeland Florida
Without Walls International Church
First Baptist Tampa Florida
First Baptist Jacksonville Florida
Idlewild Church Tampa Florida
Victory Christian Family Center Florida
Southeastern University 2005
UnGala Gala, The John and Mable Ringling Museum of Art 2005
Pasco School District Hudson HS Homecoming 2005
City of Tampa Holiday Tree Lighting Downtown 2005 -2006 - 2007- 2008
Arts and Exhibitions International 2005
Museum of Art Fort Lauderdale Florida for the "Tutankhamun and the Golden Age of the Pharoahs" event 2005
Lakewood Ranch Country Club Community Fund Raiser- A Winter Fantasy 2006
Countryside Christian Center
Summer Bay Resorts Orlando 2004 - 2005 -2006 -2007 -2008 -2009 -2010 -2011 - 2012- 2013 - 2014 -2015 displays
City Of Mulberry Florida 2006 - 2007 - 2008
Glenlakes Country Club Florida 2006 - 2007 - 2008 - 2009 - 2010 - 2011- 2012 -13-14-15
Venetian Bay Town & Country Club 2006 -2007- 2008
Durant High School Homecoming Florida 2006
Carrabelle High School Florida Home Coming
City Of Royal Palm Beach Florida 2007
Orange City, Florida 2007 - 2008 - 2009 - 2010
Sarasota Film Festival @ Lakewood Ranch Florida
Toll Brothers Lake Juliana Estates 2007
City of Sarasota
Tampa Palms Golf & Country Club 2007- 2008 - 2009 -2010- 2011- 2012-13-14-15
Bradenton Yacht Club 2007 - 2008
Auburn University Athletics
Antigua Nightclub Church Street Orlando
UNIVERSITY OF SOUTH FLORIDA
Seaside Music Theater
University of Florida FISS 2008 - 2009 Step Dance Show
E. Hunter Harrison - Chief Executive Officer of Canadian National Railway Gala
Church of Scientology, Dianetics 58th Birthday Event Ruth Eckard Hall Florida 2008
The Salvation Army Holiness Congress Event 2008
Isleworth Country Club Windermere Florida
Church of Scientology Freewinds Christening in Curacao 2008
Church of Scientology Fort Harrison Hotel Grand Opening 2009 - 2011-2014 -2015
Kaplan University
The City Of Moorehaven Fl 2010 - 2011 - 2012-13-14-15

Plus 100's of private Weddings..Notable
David A. Siegel / WestGate
The Francisco Guerra Wedding


Theme Parks, Fairs, Theaters, Boardway Touring Shows, Cruise Line, Malls
Disney World
Disney Cruise Line
Disney Kingdom Special Event
Disney Motion Pictures
Disnet Springs
Mickey Mouse Special Effects Dept
Universal Studios Florida
Universal City CA.
Paramount Studios, PKI Ohio 2001
Busch Gardens, Tampa Florida 1999/2007/2010/2011
Xetulul Theme Park, Retahhuleu Guatemala
Pasco County Fair Association Sparklebration 2005 & 2006
The Block at Orange Mall, Orange CA
Baywalk Mall St. Petersburg Florida 2005
Largo Mall Florida 2005
The Mills Corporation 2005
Carnival Cruise Lines, Grand Turk Cruise Port Grand Opening 2006
Hard Rock Live Orlando
Sloss Fright Furnace Theme Attraction
Sherwood Mall Stockton CA
Florida State Fair Grounds
The Forum On Peachtree Parkway, GA
Atlantic Station Atlanta GA 2006 - 2007 - 2008 - 2009 -2010- 2011
Cincinnati Playhouse in the Park
Tampa Bay Performing Arts Center
Carnival Cruise Lines
Celebration Cruise Line 2009
Pyro and FX Support for Broadway Series Road Shows such as Cats, David Copperfield and Wizard of OZ
FX Support for Katt Williams Concert St. Pete Forum FL
TBPAC's 20th Anniversary Gala featuring Liza Minnelli
Charles Gounod's Faust @ TPAC 2009 Harrah's
Swift Media Group
Cedar Fair Entertainment Company
Cedar Point Amusement Park
California's Great America
Sea World Theme Parks Texas and Florida
Universal Studios The Wizarding World Of Harry Potter 2010
Wizard Of OZ Boardway Touring Show
David A. Straz, Jr. Center for the Performing Arts Grand Opening 2011
Cosmic Opera Hammerstein Ballroom NYC 2012
The Joffrey Ballet At the Straz Center
Sea World Texas 2012
Boardway Show WarHorse 2013
Pyro Fx Surpport for Boardway Series The Phantom of the Opera, Tampa FL 2014
The Illusionist Boardway touring show 2015 - 16
Andrea Bocelli Concert Florida 2016
Don Giovanni Opera Tampa - Straz Center





Military Exercises:
The International Special Operations Forces (ISOF) Conference 2012 - 2014 - 2015- 2016
Strategic Operations


Magic and Illusion Shows and Production Companies:
John Bundy Productions @ Worlds of Fun-Kansas City
Glen Foster Entertainment
Bill Smith Magic Ventures Las Vegas
The Magic of Mr. Bones Tampa Florida
Michael Turcomagic
Rich Hill's Illusion Shop
Jason Bishop Illusionist
Dr. Dog Band
The Illusionists Boardway show production
Kevin James Illusionist

TV & Movie Productions:
Turner Sports - TNT WCW Monday Night Nitro 33 hour of Live Cable TV & 2 PPV 1998
NASCAR 27th Annual 2005 Nextel Cup Budweiser Shootout - On FOX TV
FedEx OrangeBowl National Championship Football - ABC Nationally Televised 2005
ESPNís Xtreme Bulls - Live on ESPN 2006
HSN Winter Fashion Shoot 2006 & 2007
Extreme Makeover: Home Edition ABC TV 2007
Church of Scientology, Dianetics 58th Birthday Event 2008 Worldwide TV Special
NBC Peacock Productions, The Weather Channel Documentary
Ten/Four Pictures - Hollywood Motion Picture Film Lucky
Univision's "Premio Lo Nuestro," The annual Latin music awards show 2011


Corporate Clients:

Ring Power Corporation, North Florida Caterpillar
IBM 100 % Club - Miami 2005
Steris Corporation 2005
GE Supply- Orlando,Tampa 2005 -2006
Matria Healthcare 2005
Rooms To Go 2005
Ethicon Endo-Surgery, Inc. 2005
Marriott Partnership Conference, Florida 2004
T.G.I. Friday's Global leadership Conference
Bayer Healthcare - Naples Florida 2004
Viacom 2001
Outback Steakhouses 2005
Weekenders USA
PSN Cable Network
GTE Wireless Celli Awards
Educational Medical Inc. Georgia
Walsworth Publishing
DEI Business Forms
Mortgage Investors Corporation
Elsag Bailey Controls
Skil/Bosch S-B Power Tools
American Accounting Assoc.
NATSO Inc
K-Mart Corporation
Gemini Corporation
Amway Corporation
Westvaco Corporation
Carpet One
Sybase Inc
First Data
Organon
Outlook Inc.
Wellcraft Corporation
Fleet Capital
Cognos Enterprises
Seybold Group Inc.
ACS Enterprise Solutions Texas
Burdines Facs Group
Global Imaging Systems
4 Mobility
COMDEX Las Vegas 2001 Prudential Real Estate Affiliates
Citi Financial 2003 Chairman's Forum
LCMS National Youth Gathering
ShowEast Film Expo Group
WCI Communities, Inc One Watermark Place 2004-05
WCI Tuscany Reserve Naples Florida 2006
WCI Bella Mare, Williams Island, FL 2006
Yamanouchi Pharmaceutical Colorado
Esteve Guitars California
Magnussen Home Showroom NC
Clear Channel Communications 2005
Progress Software 2005
Philips World Tour Show, Consumer Electronics Show 2006 Las Vegas
Boston Scientific Global Sales Meeting 2006
TEREX Corporation
Business Objects
Alcon Laboratories
Raymond Corporation
Tandova, INC. Tampa Florida
Carnival Cruise Lines
Brown & Brown Insurance
The TriZetto Group
Cruisers Yachts
The Sembler Company
Applied Biosystems
EOG Resources, Inc
Lazzara Yachts Florida
EarthLink Telecom
Martin + Osa
American Eagle Outfitters
Able Body Labor Holiday Party
Merck Frosst
W. L. Gore & Associates, Inc. /Gore-Tex
Bayer/Siemens
XEROX
Alpha Medica
AutoWay Toyota of Pinellas Tundra Rollout
Abbott Laboratories
Nestle Waters
Starbucks Corporate
Nextgen
Aarons Rents Sales
Western Star Trucks
Ortho-McNeil-Janssen Pharmaceuticals, Inc
Sykes Awards Gala 2008
Axcan Pharma Inc
iGate
Republican Party Sarah Palin campaign event Florida Pensacola
Raymond James Financial Services
National Defense Training Systems
Abbott Laboratories Canada
Techusa
Dex Imaging
American Resort Development Association (ARDA)
National Association of Black Journalists for Disney
Big Brothers Big Sisters of Tampa Bay
Pirahna Productions, Inc.
Red Robin Restaurants
Jerico Productions
Safelite Auto Glass
NAPP Photo Shop World Conference & Expo
Encore Productions
Nycomed Global Pharmaceutical Company 2010
Hershey Corporation
Russian Embassy Washington DC 2010
American Express Orlando 2010
Alabama Power 2010
Hilton Worldwide Owners conference 2010
Alabama Power 2010
CMAA World Conference # 84 in 2011 Orlando Florida
American Resort Development Association World Center Orlando Fl
Lockheed Martin Missile and Fire Control Florida
PNC Bank Fl 2011
Amtrak 30 Millionth Passenger Event
Siemens Sale Conference 2011
Honeywell ADI Division Corporate Convention 2012
Abbott Vascular
Naples Winter Wine Festival - Smoke and Mirror Event at the Lutgert Residence
Chick-fil-A,Inc 2012
Gasparilla Coronation Ball Tampa 2012
Kraft Food 2012
PPG, INC OEM 2012
Aftermarket Auto Parts Alliance Trade Show 2012
Prudential Real Estate Convention 2012, Orlando, FL
Ultimate Medical Academy 2012
Takeda Pharmaceutical Company 2012
Children's Hospitals and Clinics of Minnesota Minneapolis, MN
Miss Florida Scholarship Pageant, Inc. 2012
Impact Communications
Sterling Jewelers Inc Convemtion
First Date Sale Altanta Corporate Conference 2012
PGI Global Software Company
Eisai Inc. Pharmaceutical 2013
Hunter's Green new Tampa
ADP Conference 2013
Lightwave International
Lego Systems
Black Knight Financial's software 2014 Orlando FL
MircoSoft 2014
DECA Inc- I am DECA 2015
Veritas Technologies Corporation / Symantec 2015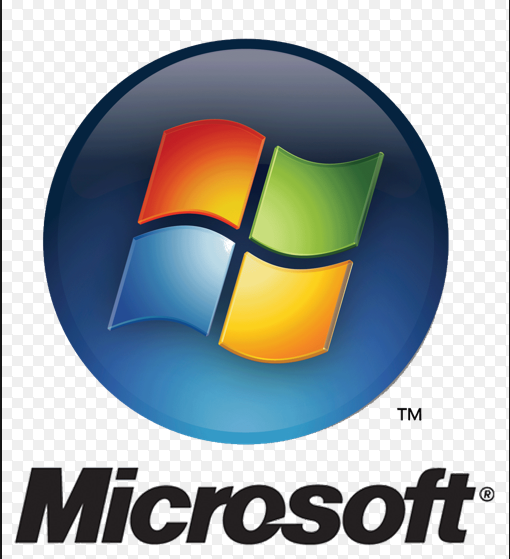 At these following locations we have provide special effects and are familiar with;
Lowes Hotel Miami Beach Florida
Laplaya Resort Naples Florida
Hyatt Regency Coconut Point Resort & Spa Florida
Westin Rio Mar Puerto Rico
Gaylord Palms Resort & Convention Center, Orlando Florida
JW Marriott Orlando Resort
Renaissance Resort Orlando
St. John Convention Center St. Augustine Florida
Wyndham Hotels & Resorts Tampa Florida
Boca Raton Resort & Club
Miami Seaquarium
The Westin Innisbrook Golf Resort-Tampa Bay Florida
Disney's Beach & Yacht Club Resort
Disney's Dolphin Resort
Disney's Swan Resort
Ritz-Carlton Hotel Naples Florida
Ritz-Carlton Resort Naples Florida
Ritz-Carlton Key Biscayne Miami Florida
Peabody Hotel Orlando Florida
Orange County Convention Center Orlando Florida
Stouffers Denver Colorado
Hyatt Regency Grand Cypress Florida
Browns Resort Catskill New York
Stouffer Resorts Orlando Florida
Saddlebrook Resorts Florida
Marriott World Center Orlando Florida
Don CeSar Beach Resort Florida
The Renaissance Vinoy Resort Florida
Tradewinds Resort St. Pete Beach Florida
Orange County Convention Center Florida
Marriott Marco Island Florida
Miami Convention Center Florida
The House of Blues Disney Florida
Pasco County Fair Florida
Daytona Int'l Speedway Florida 2005
Frenchman's Reserve Palm Beach Gardens Florida
Van Wezel Performing Arts Center Florida
The Club at Hammock Beach Florida
PGA National Resort & Spa
Royal Pacific Resort at Universal Orlando®, A Loews Hotel
Boardmoor Colorado Springs, Colorado
Riviera Casnio Hotel Las Vegas
MGM Resort Hotel and Casino Las Vegas
Mandalay Bay Resort and Casino Las Vegas
Hyatt Regency Atlanta GA
The Westin Innisbrook Golf Resort in Tampa Bay
Omni Orlando Resort at ChampionsGate
The Westin Diplomat Hollywood, Florida
The Lakewood Ranch Golf and Country Club Florida
The Gulfport Casino Florida
Ruth Eckerd Hall - Center for the Performing Arts
JW MARRIOTT - DESERT RIDGE PHOENIX, AZ
The Palladium Theater Florida
Renaissance Vinoy Resort and Golf Club
Shingle Creek Resort & Golf Club
Intercontinental Hotel Miami
Sandpearl Resort on Clearwater Beach
RENAISSANCE TAMPA HOTEL INTERNATIONAL PLAZA
Pelican Preserve, Fl
Wellington Polo Grounds Fl
Four Seasons Resort Carlsbad Ca
Colorado Convention Center
Dallas Convention Center
Salt Place Convention Center
Louisville Expo Center
Ala Carte Event Pavilion
Universal Studios Hard Rock Live
Embassy Suites Tampa - Downtown Convention Center
Intercontinental Hotel Tampa
Chapin Theater located at the Orange County Convention Center
South Seas Island Resort, Captiva Island Florida
The Hilton Orlando Bonnet Creek
The Strand Country Club, Naple Fl
Renaissance Ross Bridge Golf and Spa Resort
Rosen Centre Orlando Fl
Renaissance Tampa Hotel
The Hilton Orlando
The Marco Island Marriott
Rosen Center Shingle Creek
Coronado Springs Resort Disney
Hyatt Regency Downtown Atlanta 2012


Major Arenas & Stadiums
ALLTEL Arena Arkansas
Silver Spurs Arena Orlando Florida
Madison Square Garden New York City
St Pete Times Forum Tampa Florida
Nassau Coliseum New York
MCI Center Washington DC
First Union Spectrum Pennsylvania
Continental Airlines Arena New Jersey
Hartford Civic Center Connecticut
Molson Center Montreal Canada
Skydome Toronto Canada
Marine Midland Arena Buffalo New York
Pittsburg Civic Arena Pennsylvania
Target Center Minnesota
Rosemont Horizon Illinois
Fleet Center Massachusetts
Dodger stadium Los Angeles, California
Pepsi Arena Albany, New York
Cumberland Civic Center Maine
Blue Cross Arena New York
Schottenstein Center Ohio
Gund Arena Ohio
Charleston Civic Center West Virginia
Rupp Arena Kentucky
Nutter Center Ohio
ISU Hulman Center Indiana
Market Square Arena Indiana
Omaha Civic Auditorium
Merto Center Ill
Five Season Center Iowa
Bradley Center Wisconsin
The Palace , Detroit Michigan
Nashville Arena Tennessee
Van Andel Arena Grand Rapids
Manatee Civic Center Florida
Tropicana Field St. Petersburg Florida
MGM Casino Arena Las Vegas
America Airlines Arena
USF Sundome Arena Tampa Florida
Salt Palace Convention Center, Salt Lake City
Jacobs Field Ohio
Atlanta, Gwinnett Center
Pensacola Civic Center
Stephen C. O'Connell Center
Tropicana Field
Raymond James Staduim Tampa Florida
Mahaffey Theater Florida
Sea World Port of Call Fl


Snow Clients
Theme Parks & Projects;
Major Client & Projects;
Mickey Mouse Theme Parks Orlando 2008 - 2009 - 2010 - 2011 - 2012 - 2013-14 -15
Universal Studios Theme Park Florida 2008 - 2009 - 2010 - 2011 - 2012 - 2013 -14
Sea World Theme Park TX, FL
Busch Gardens Fl
Silver Springs Fl 2011
Legoland Fl 2011 - 2012- 2013-14-15
Mickey Mouse Blizzard Beach 2013
MGM Studios Florida 2013
Mickey Mouse Vacation Club Property 2012 -13
Mickey Mouse Mickey's Playhouse Theater 2012- 13
Mickey Mouse Epcot Canada Pavilion 2012
Disney Wine and Dine 2013
Six Flags 2013 - 14 -15
Google snow globe outlets in six cities Winter Wonderlabs" will be opened in New York City, Washington D.C., Chicago, Los Angeles and Sacramento
Who Else works for and provides snow services for these Theme Parks;
Major Client & Projects;
Warner Bros Studios
TEN/FOUR Productions The Movie Lucky
Mickey Mouse theme Park World 2010 - 2011- 2012 - 2013 -2014
Mickey Mouse Animal Kingdom
Mickey Mouse Blizzard Beach 2013
Hollywood Studios 2013
Mickey Mouse Cruise Line 2011
Universal Studios Resorts
Expedition Everest Challenge 2013 Sony Pictures 2011
CBS TV
Universal Studios The Wizarding World Of Harry Potter Project 2009 - 2010
Extreme Makeover: Home Edition ABC TV
Snowmasters Special Effects
All Martin + Osa Stores Countrywide
American Eagle Outfitters
MLB Cleveland Indians at Jacobs Field 2007
MLB Atlanta Braves at Turner Field 2008 -2009
MLB Pittsburgh Pirates -Bradenton Marauders 2012
The Salvation Army Holiness Congress Event (Snow the arena Gwinnett Center 2008
Sea World Theme Parks Texas and Florida
Embassy of the Russian Federation to the USA, Washington DC 2010
Mercedes-Benz Sprinter meeting at the Sheraton Birmingham 2014
Lowy Park Zoo Tampa

aaaaaa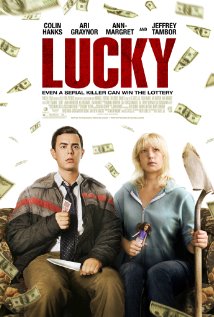 The Movie Lucky
Shows and Casinos

Cirque du Soleil Macau at the Venetian Hotel China
Turning Stone Casino NY
KTAR Radio/Bonneville International at the Orpheum Theater Phoenix AZ- A Christmas Carol
Director, Special Events & Projects Nickelodeon, Spike TV, MTVN Kids and Family
Hard Rock Casino Vegas
(Push) Harrahs Horseshoe Casino MS
Huntington Theatre Company Boston University MA
Coors Light Superbowl Party at Universal Studios Hard Rock Live
Hard Rock Las Vegas - ReHab Snow 2009
Candy Castle Motion Pictures WHITE REINDEER The Movie
MS Oosterdam with Holland America Line
Erick Morillo's Winter Wonderland The Ritz Theater Ybor City
Moody Gardens Galveston Texas | Amusement Theme Parks ...
The Wigwam Resort Phoenix, Arizona 2013
Bryant Park skating rink NYC

Malls and Retail Shopping Centers:
Atlantic Station Mall, Atlanta GA 2006 - 2007 - 2008 - 2009 - 2010 - 2011- 2012- 2013
The Galleria Mall, Simon Property Group Houston Texas 2007
Sherwood Mall Stockton CA.
Sundial St Pete FL, The Edwards Group 2016
Typhoon Texas Water Park 2016
The Mills Corporation
The Block at Orange Mall
The Forum on Peachtree Parkway Mall, GA
Largo Florida Mall
Garden's Mall in Palm Beach
Magnolia Mall - Florence, SC
Al Ain Mall, Abu Dhabi, United Arab Emirates
Westfield Sarasota Square Mall 2007
Mall de las Aguilas Texas 2008 - 2009
Simon Malls
La Encantada Mall, AZ 2007 Tucson
Creactiva S.A., Santiago, Chile 2008
Orlando Fashion Square Mall 2008 - 2009
Channelside Bay Plaza Tampa Fl, All New 2008 - 2009 -10 - 11- 12 Event
Wiregrass Commons Mall, Dothan, AL 2008
Gaylord National Harbor Resort Christmas on The Potomac Washington DC Maryland 2008 - 2009 - 2010 - 2011 - 2012 - 2013 - 2014
Tara Village Center TX
La Palmera Mall Corpus Christi, TX 2008 - 2009
Saks Fifth Avenue Naples 2008
Miami Design District 2009
The Shops of Saddle Creek Mall TN 2009 - 2010
Pentagon Row mall VA 2009
The Greene Beavercreek Mall, OH 2009 - 2010 - 2011 - 2013
Houston Pavilions Mall,TX 2009 - 2010 - 2011- 2013
The Mall at Watters Creek at Montgomery Farm, TX 2009
Camana Bay New Towne Centre Cayman Islands 2009
Malls Of Americas in Miami FL 2009
Windsor Certified Farmer's Market, Ca 2009 - 2010
Stony Point Fashion Park and Regency Square VA 2010 - 2011- 2012 - 2013
Avalon Mall St. Johns New Finland Canada 2010 - 2011 - 2012 - 2013
The Shops at Wiregrass Mall New Tampa Florida 2010 - 2011-2012 - 2013 - 2014
Hyatt Regency Hotel San Francisco 2010 - 2012
Jack London Square San Franciso 2010 - 2011 - 2012
La Palmera shopping Center TX 2010
Scottsdale Quarter Mall AZ 2010
Jones Lang LaSalle Retail Malls
Monroe Crossing Mall Nc 2011
Lakeside Village Mall, Casto Southeast Realty Services LLC, Lakeland Florida 2011 - 2012
The Village Shops at Castle Hills PA
Monarch Village Ca
Monarch Place Ca
The Mall at Wellington Green
Jones Lang LaSalle America's, Inc. 2012- 13
5th Street Public Market, Eugene, OR 2012 - 2013 - 2014
International Plaza and Bay Street Tampa 2012 - 13
Saks Fifth Avenue Palm Beach Florida 2012 -13- 14
Macy's in Edison Mall Florida 2012
Uptown Village At Cedar Point 2013
Mall of America Bloomington, MN 2014
The Mall at Robinson Pittsburgh,PA
Bell Tower Shops, LLC FORT MYERS, FL
Downtown Summerlin Las Vegas Nevada - The Howard Hughes Corporation 2015
MacArthur Center Norfork VA 2015
Simon Malls The Domain TX 2015
The Outlets at the Border Ca 2016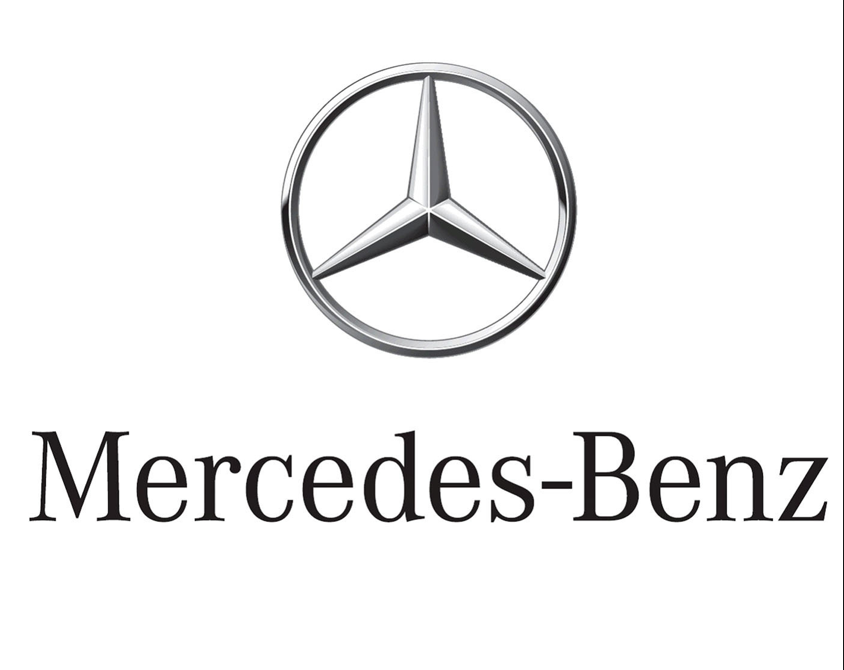 Current and Past Clientele


Sandler Center for the Performing Arts VA
Gaylord National Harbor Resort 2008 - 2009 - 2010 - 2011 - 2012 -2013
Seaside Music Theater Daytona Florida
Austin Texas Ballet at the Paramount Theatre TX
The Ritz-Carlton FL
Shingle Creek Resort Orlando
Roosevelt Hotel NYC
Conyers, Rockdale County, GA
The River Church Sacramento CA
St. Martin de Porres Catholic Church Jensen Beach, FL
Victory Church in Lakeland, FL
Destination Services of Colorado
EarthLink Telecom; for congressional staffers, lobbyists, lawyers, and EarthLink Associates
Florida Destinations & Incentives, Inc.
Metropolis Advertising Orlando Fl
Gilligan's Island Bar Siesta Key Florida
Fine Affairs NY - Marylou Whitney Whitney Museum) Famous Socialite Gala Saratoga New York 2007
Starbucks Corporation
University of South Florida 2007- 2009 -2009
Parrish Medical Center
Victory Church in Lakeland, FL
Metrolink Toy Train Event in Riverside, CA Riverside County Transportation Commission
Emirates Airline
Children's Cancer Center Tampa Fla
Wells Real Estate Funds
Venetian Bay Music Festival FL
Eventures Unlimited Orlando FL
2ND Street District Downtown, Austin Texas
State Farm Mutual Automobile Insurance Company
MJ Barleyhoppers Bar Riverview Florida
MOSI - Museum Of Science and Industry - Tampa Florida 2007 - 2008
Abercrombie Entertainment Arts, LLC Orlando Fl
Chrysler Financial Services @ Disney Contemporary Resort
Frischkorn Associates Inc.
Children's Cancer Center Tampa Fl
Colorado Convention Center
Busch Gardens Tampa
AHRA Annual 2008
Bayer Health Care Pharmaceuticals
Colorado Convention Center
Dallas Convention Center
Salt Place Convention Center
Louisville Expo Center
Argus Management Consulting - Atlanta
Kraft Foods MacDill AFB FL
Tavistock Cup Golf Tournament at Isleworth 2009
Event Source Orlando
Polish American Chamber of CommerceRuth Eckerd Hall Foundation
Museum of Science & Industry Tampa 2007 - 2008
Churchill's Cigar Bar and Lounge Ybor City
The Florida Aquarium 2009
Screenscape Studios
Atomic Design TV
Milleridge Village Jericho NY 2009
TCOB Media Limited Hong Kong
Whole Foods Market Florida Region Jacksonville
WPXI-TV CTV-Pittsburgh TC Commercial
Naples Yacht Club
Destination Resources, Inc.
Pirahna Productions, Inc.
Red Robin Restaurants
Stick and Stones Brooklyn NY
The Orlando Science Center
DETROIT ZOOLOGICAL SOCIETY
WPXI -CTV-Pittsburgh
Georgia Southern University Alpha Delta Pi Statesboro, Ga
California Academy of Sciences, San Francisco, CA 2010
Sharyland Plantation 2010
City of San Carlos 2010
Dalton Arts Project GA
Albemarle Downtown Development NC 2010
City of Huntington City Hall WV
Polo Ralph Lauren Flagship Store 888 Madison NYC
US Navy
Sharyland Community Association NC
American Family Insurance
Neffect Productions
Concord High School Elkart IN
SCIA Slutions Florida
Historic Mission Inn Hotel and Spa Ca 2011
CBS TV - Elf On Th Shelf and A Light in the Night Fox Theater premiere Atlantic GA 2011
Sony Pictures Arthur Christmas Premiere 2011
McDonald Corp. Ronald McDonald House
Hard Rock Cafe Orlando Florida 2011
Walmart Corporation
Delta Airline Mechanical Dispatch AZ
National Label Company PA
Google CA
Cosmic Opera NYC
MillerCoors 2012
Coorslight 2009, 2010, 2011
New York Summer Party 2012 at Randall's Island Production Glue
Laguna Productions Las Vegas
Avis
Revolution Pictures
Art GuildIAvalon Tradeshow Division
Neuro Drinks
Peachtree Special Event Center Atlanta GA
Advanced Productions
Club 101 Ocala Fl
Moody Gardens TX
Alhambra Theater Jacksonville Fl
Cape Fear Country Club NC
National Geographic Museum 2013
Lego Systems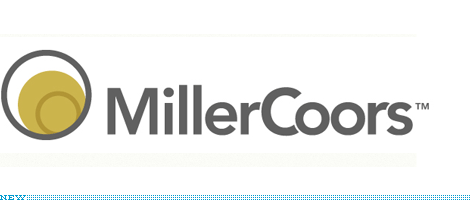 Cities, Collages and Churches
City of Tampa, Hillsborough County Tree Lighting festival 2005 - 2006 - 2007 - 2008 - 2009
Village of Royal Palm Beach Florida 2006 - 2007
City of Bonita Springs 2008
City of Claremont Tree Lighting CA
City of Hiram, GA 2008 - 2009 = 2010
City of Jacksonville Office of Special Events
City of Harlem GA
Perimeter Church GA 2008
City of Taveres 2009 - 2010
City of West Des Moines 2009
City of Maitland
Downtown Mobile Alliance, MOBILE, AL 2009
Liberty Church VA
World Of Life Church SC
Southside Church GA
New Life Church GA
Low Country Community Church SC
Southside Baptist Church GA
Downtown Mobile Alliance, Mobile Al
The City of Mulberry Florida Community of Faith Church TX
First Baptist Church of Central Florida
Word of Life Christian Center Crest Hill, IL
City Of San Carlos Ca. 2011
City of Southlake Texas 2011
Cross Road Church Oklahoma City
Calvary Christian Church FL
New Hope Baptist West Virginia
Suncoast Cathedral Tampa
Creighton University Medical Center Univ. Omaha, NE
University of Florida
Ybor City (Old Tampa) Florida 2011 - 2012
City of Santa Clarita 2012
Nativity Church Brandon Florida 2012
First Baptist Church Brandon 2012
Bell Shoals Baptist Church Brandon 2012
Abundant Life Church Sarasota Fl 2012
Port St. Lucie is a city in St. Lucie County 2012
Bay News 9 Reports A Rare 'Snow' Storm settles in over Ybor City

Trade Shows
American Eagle Outfitters Trade Show
W. L. Gore & Associates, Inc. /Gore-Tex Trade Show
Snow Sports Industries of America Sia trade show 2006 Trade Show
Outdoor Retailer Winter Market 2006, in Salt Lake City 2006 - 2007 Trade Show
Daimler Trucks North America - Freightliner LLC , Western Star Trucks -Mid America Truck Show 2008 and Great American Trucking Show 20
Studio EEC 80
Tales of the Cocktail® New Orleans 2012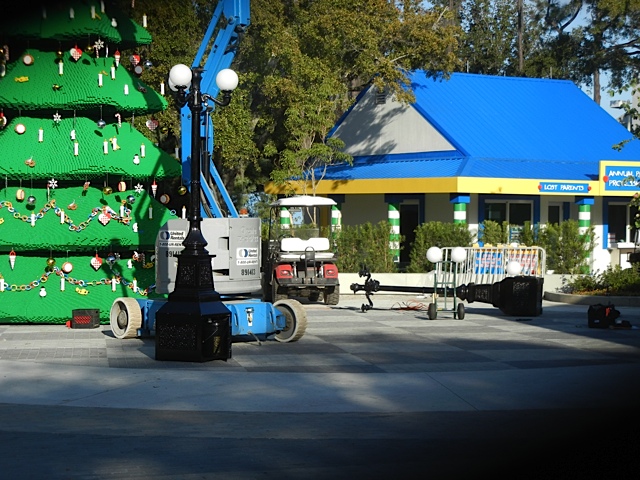 We are seen here installing our Magic Lamps Snow Machines at Legoland.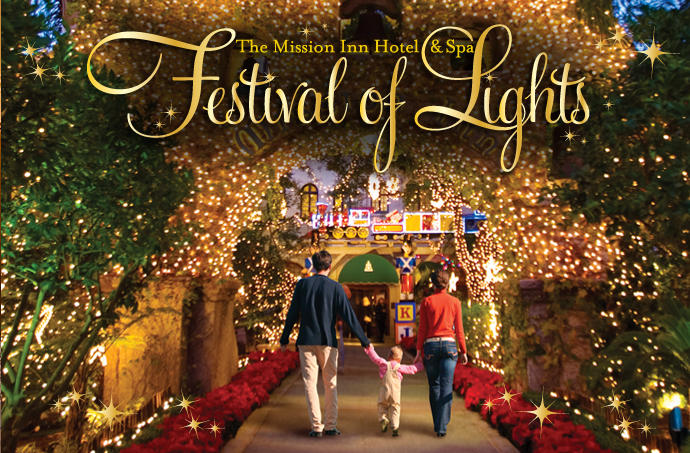 Starting November 25th To Jan 8th 2012 Festival of Lights with live entertainment, seasonal touches throughout, including horse-drawn carriage rides, freshly fallen snow (snow fall supplied by Zigmont Magic FX) and special appearances by Santa Claus and his reindeer, Festival of Lights is a beloved Southern California tradition not to be missed.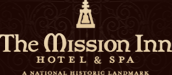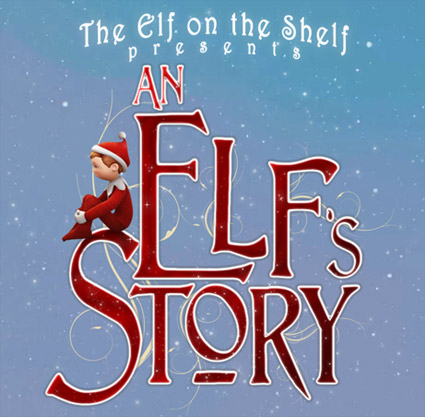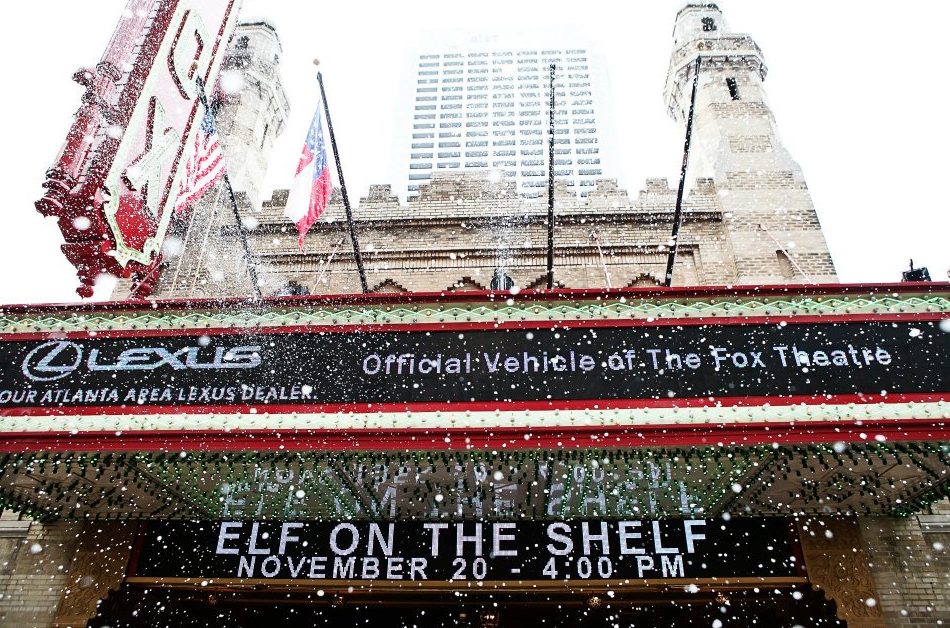 Thank you very much, the event turned out beautifully thanks to the adding ambience of your service, until next year....
Regards,
Byron Sakanari
Executive Director
Monarch Village
165 Pierce Street
Daly City. CA 94015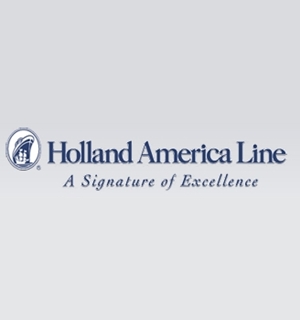 Our Repeat clients are our best advertising, "You Hit a Home run with our Snow Event after another snow company let us down", and "you did an outstanding job this year again." We recommend you all the time when people call and ask who did your snow. Josh Williams Director of Retail Marketing Atlantic Station Tree lighting TV simulcast 2007, Atlanta GA. -Jones Lang LaSalle Americas, Inc. 404-733-1221
"Was a great show, thank you for your patience". Henry Nickel - Metrolink Toy Train Event in Riverside, CA Riverside County Transportation,
951-787-7929
We worked with some of the biggest names and provided special effects for some of the biggest events in the country;
Disney World, Universal Studios, NASCAR Budweiser Shootout Champions... CSE... FOX TV... NBA- DL... NFL...MLB... Orange Bowl National Championship ABC TV... HSN...Warner Brothers ; Director Robert Zemeckis Polar Express Premiere... David A. Siegel Westgate Resorts... IBM Corporation.. Summer Bay Time Share Resorts

Call Us @ 813 689 6269 zigmont@zigmont.com
At the Mid America Truck Show, the largest truck trade show in the world we provided snow around the brand new trucks for Daimler Trucks North America with an arctic theme. Along with the Falling Snow, there were ice cravers and snowbunnies.They had record crowds and the comments were;
"Awesome Snow" "Great Job,"The crowds really love the snow" John O'Shea Director of Field Services czarnowski.com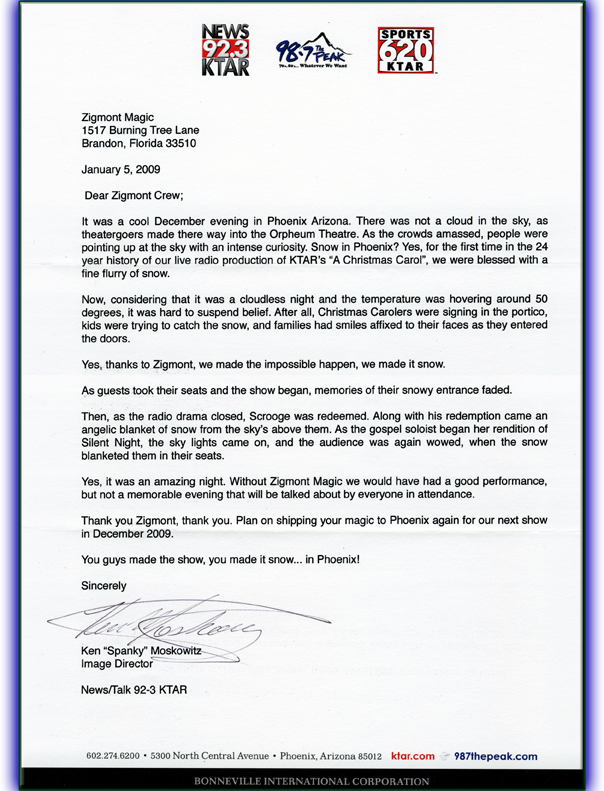 ---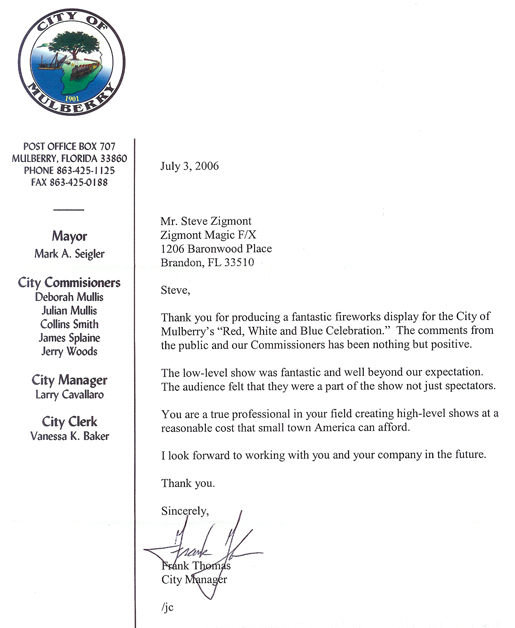 ---
Pelican Preserve
10501 Veneto Drive,
Fort Myers, FL. 33913

Contact Person at Pelican Preserve, Vanessa Rodriquez, vanesssarodriquez@wcicommunities.com 239-985-1647
Brandi Monte wedding, March 20, 2008
"Worth every Penny, the best fireworks I ever seen. I will recommend you to everyone. THANKS" Vanessa Rodriquez
Steve and Lisa,

OMG! Were you at the same wedding I was! It was unreal, the firework show you did for our wedding... I mean unbelievable. That's all I've heard about since being back from the honeymoon. It was just amazing. The kids loved it, the adults loved it, and most of all my groom loved it (the surprise to him was AMAZING! He had absolutely NO idea). He still has a hard time believing that I did that for him and that I was able to keep it a secret. Thank you so much for working so fast, and making that part of our wedding something to be talked about for a lifetime.

I just wanted to say thank you, wish I could've met you, and I will be spreading your name like wildfire (no pun intended). Thank you again, soooo much. Worth every penny and more. :) Brandi Foster (Monte) bmmonte@hotmail.com
---
Toll Brothers, Inc It's Subsidiaries Affiliates
2966 Commerce Park Dr, Suite 100 Orlando Fl. 32819
Brad Perry 863-984-3430
Lake Juliana Estates Auburndale Florida 2007
I was told by many the display was better than Cypress Gardens July 4th Display. It was good money spent and we will have you back in 3 months for another Grand Opening. We are very Happy.
Brad
---
Sarasota Film Festival 2007
Fantastic Display, worth every Penney.
Leah Blair
Events & Promotions Manager
LWR Communities, LLC
14400 Covenant Way
Bradenton, FL 34202
941-757-1546
---
03/24/07
Steve what can I say but WOW!!! Thank you and your staff for a great show!
Thanks James
The City of Orange City / 125 Birthday Celebration
386-775-5454
---
Donna Barber
Carrabelle High School Home Coming 2006
850-697-3815
The fireworks were phenomenal. Thanks for coming. The crowd absolutely loved it.
---
GlenLakes Country Club Florida 2006
Steve & Lisa

Thank You, Thank You, for making our first 3rd of July a success!!! Please reserve the 3rd of July, 2007 for GlenLakes. From ther manager David Craighead himself, who lives across from the lake said " that was the best GlenLakes ever had." Everyone is still talking about how great everything was, especiall\y the fireworks.

Thanks again, Call me
Roseann Latoria
GlenLakes Country Club
10485 GlenLakes Blvd.
Weeki Wachee, Florida 34613
352-597-9200
rlatoria@tampabay.rr.com
I am still gettin a bunch of high fives for the best fireworks GlenLakes has ever had!!!

Wow, I can't wait till next July 3rd, please send me a contract.
Thanks again, Roseann
------------------------
Great Job!!!!!!!!!!!!!!!!!1

Everyone loved the "Works"

Book us for the 3rd of July 2009!!!!!!!!!!!!!!!!!!

I will call you next week !!

My new email address is:

roseanngl@tampabay.rr.com and

rlatoria@tampabay.rr.com

Happy 4th!! Lisa, you're the best
---
"The crowd loved the low level display and reacted better than the high aerial displays we had in the past with other companies."
Mulberry Town Counsel
"The best fireworks I seen in a long time, we will have you back next year"
Mulberry Town Commissioner
City of Mulberry Florida 2006
863-425-1125
---
June 30, 2006
The display was awesome, we will have you back next year.
Tonya Gandy
Director of Marketing
Venetian Bay Town & Country Club
New Smyrna Beach
386 423-3852
---
Hi Steve:
Feb 10, 2006
Just a note of follow up from last evening. The show was fantastic and much appreciated by all of us. One of the heads of the Chinese delegation said with a smile on his face, "There is nothing like fireworks to bring out the five year old child in us all!"
Thank you again. A job well done.
Randall A. Loy, MD
Center for Reproductive Medicine
3435 Pinehurst Avenue
Orlando, Florida 32804
407 740-0909
---
Sub: Boston Scientific Global Sales Meeting 2006
Thank you again for your services! It was a great event and your snow machines made all the difference.
Take care,
Elizabeth Naert
Director of Client Services
Destination Services of Colorado
719 540 2010
---
01/18/06 Omni Orlando Resort at ChampionsGate
Steve,

YOU ROCK. I wish I was able to meet you in person to thank you. This was an Awesome ending to one of the best shows we ever had.

Thanks again!
Ken Geary
Multimedia Specialist
Honeywell Security & Custom Electronics
172 Michael Drive, Syosset, NY 11791
516-921-6704 x1824 Fax: 516-921-1661
ken.geary@honeywell.com
---
The Miami Herald
Posted on Thus, Dec. 15, 2005
MUSEUM OF ART
King Tut exhibit opens to fanfare
The highly anticipated 'Tutankhamun and the Golden Age of Pharaohs' opens today at the Museum of Art in Fort Lauderdale
BY ROBERTO SANTIAGO
rsantiago@herald.com
The stairwell descent into King Tut's tomb leads to darkened rooms that showcase, among other things, a holographic image of the young ruler's golden casket. The layers slowly peel off, until a stunning sight is revealed: the image of gruesome, mummified remains. With slippers on his withered feet.Getting a feel for what archaeologist Howard Carter first saw when he discovered King Tut's tomb in 1922 is the climax of the two-floor, 11-room exhibit, Tutankhamun and the Golden Age of the Pharaohs, which opens today at the Museum of Art/Fort Lauderdale. At a reception Wednesday night, archaeologist Zahi Hawass, secretary general of Egypt's Supreme Council of Antiquities, told a crowd of VIPs that ``Egypt is the oldest civilization in the world and America is one of the youngest, so we hope this union of art will bring us closer.'' The reception was followed by fireworks that filled the sky over Fort Lauderdale -- a spectacle grand enough for royalty."
For reference; bharris@artsandexhibitions.com or 214.477.0334
Bryan Harris "You guys are Awesome"
---
The John and Mable Ringling
2005 UNGALA GALA
SATURDAY, OCT. 15, 2005
The performance, by Sarasota Ballet dancers, exposed the strength and determination of both sides, but, in the end, good was victorious and fireworks shot through the air in celebration. The sparkling finale jump started the rest of the evening with dancing under the stars in the Courtyard.
---
Please review our most recent feedback letter from a client, keep in mind this was our minimum 2 minute wedding display package.
Oct 20, 2005
Zigmont Magic F/X Inc.
Brandon, FL 33510
Steve,
Susanne and I have just returned from our honeymoon and I cant tell you how many calls and e-mails we got about the firework display at the conclusion of our reception. WOW!!!! Zigmont Magic exceeded all of our expectations.

You and your team proved to be experienced, attentive and very professional.

When we original considered a fireworks display, we had no idea how cost effective and easy you and your team would make it and we certainly had no idea of what kind of impact it would have. We discussed doing something "over the top" and I have to say.........ZIGMONT DID IT!

Thanks a million for making our wedding a once in a life time experience.

We and our guests will never, never, never forget your contribution.


Sincerely,
Joseph M. & Susanne Quirk
800 Ocean Drive
Juno Beach, Fl 33408
617-513-3342
---
We have setup and executed special effects and pyrotechnical displays in the following cities, states and countries:
Major Cities; Boston, New York City, Las Vegas, Long Island New York, Albany New York, Buffalo New York, Los Angles, Washington DC, Philadelphia, Hartford, Montreal, Toronto, Rochester, Buffalo, Detroit, Chicago, Tampa, Orlando, Minneapolis.
US States; Nevada, California, Tennessee, New Jersey, Pennsylvania, Ohio, West Virginia, Kentucky, Indiana, Illinois, Iowa, Wisconsin, Maine, Florida, North & South Carolina, Georgia, Delaware, Vermont, Colorado, Virginia, and Puerto Rico
WORLDWIDE Countries; Finland, Norway, Sweden, Germany, Italy, Austria, Czechoslovakia, France, Belgium, Holland, England, Brazil, Argentina, Mexico, Canada.
---
A More Recent Written Recommendation
---
LITTLE ROCK, AR, (NAMC) - The American Taekwondo Association (ATA) World Championships will celebrate the sport of taekwondo's 50-year anniversary with six days of competition, seminars and a spectacular opening ceremony June 14-19 2005 in Little Rock.
Organizers plan for the Fri., June 17 opening ceremonies, scheduled to begin at 8 p.m., to feature the most ambitious and dazzling pyrotechnics show ever presented at ALLTEL Arena.
Zigmont Magic F/X Inc SUPPLIED THE SPECIAL EFFECTS
---
To Whom It May Concern:
We at Andrew College contracted with Steve Zigmont company to perform a 10-minute show at our Homecoming celebration this past year. Steve was very informative and helpful in the weeks leading up to the show. We knew exactly what to do in order to be properly prepared. On the day of the show Mr. Zigmont was prompt on arrival and began set-up on time. The show was more than we had bargained for and the crowd was overwhelmed. I even had a couple of folks come up to me afterwards and say that the show was better than the one they had seen the night before at the Perry Fair. The Perry Fair is a national fair! We were very pleased with his service and the quality of the show and would definitely recommend him for future endeavors.
Sincerely,
John (J.J.) Seman
Director of Alumni Relations
Andrew College
John (J.J.) Seman '97
Assistant to the President
Phone (229) 732-5928
Director of Alumni Relations
Phone (229) 732-5941
Fax (229) 732-5991
www.AndrewCollege.edu
October 2004

---
After working for this client 7 years;
thought it was the best show to date. I loved the new area you shot them off at. It really lit up the pool deck. (July 4th 2011)

Great job once again! We are looking forward to New Years Eve…

Heather Harding
F&B Manager / Sales Support Manager
Summer Bay Resort
25 Town Center Blvd, Suite C
Clermont, FL 34714
Office: 352.242.1100 Ext. 7432
Cell: 352.874.4936
hredmond@summerbayresort.com
Summer Bay Resorts VP of Operations Philip T. Demer said after we provided many low Level aerial fireworks show at his home for his private party. "Your fireworks WOWED some of Orlando's most influential business professionals who are well traveled and has seen it all. Your display was the best I ever seen, better than Disney. I will be using Magic F/X for all our events at Summer Bay Resort time share properties. Please have anyone who would like a reference of your work to call me".
"Disney can't compare when it's this close up, simply an amazing display."
Summer Bay Resorts
Philip Demer
Vice President of Operations
25 Town Center Blvd
Suite C
Clermont, Florida 34711
(353.242.1100 ext 7401)
http://www.summerbayresort.com
Eight Display in 2 1/2 years, we must be doing it right.
November 4, 2004
December 31st 2004
February 19th 2005
June 9th 2005
July 3rd 2005
August 13th 2005
December 31st 2005 "Thank you for the great show on New Years Eve. As usual you were terrific."
July 4th 2006 "Better than last year, We will never use any other company...ever. Only You"

---
12/5/02
Good Morning Steve,
The fireworks were beyond any of my expectations. There was no way I could have imagined how beautiful the low level fireworks turned out to be. What an amazing, amazing display. Everyone truly enjoyed the show at my wedding.
Thank You for everything!!
Kimberly Bellestri
Kimberly A. Lichota
925 North Lapeer Road
Oxford, MI 48371
---
"The Best Indoor Snow I've ever seen, very beautiful!! I want to book Magic F/X for a Dreamworks event."
Veteran Hollywood Film Director Robert Zemeckis-
With our presentation of indoor falling snow at for The "Polar Express" 2004 Premiere party at Disney's House Of Blues Orlando Florida.
October 27, 2004