Snow Machine Systems are not created equal when comparing snow machine models & brands when on the job site. Each machine has its place for the job you need them to do. Here are examples of snow machines setup and placement in the field.
Snowmasters T 1500's on a lift we call a snow zone that we provided for Disney Marathon that we call a snow zone.
This concept will work with T 1000's, T 1100's, T 1500's and with other style blowers.
Disney hires Zigmont Magic FX to do snow Shouldn't you? Solutions for every budget.
Snow Zone are formed by place a number of Professional series snow machines is a planned pattern considering many factor.
The two photos shows the signature look of the Zigmont's aka effectspecialist snow design with snow that fills the air with little space or gaps between flakes. A Uniformed full look using T 1500 snow machines. Our team will work with you to create the perfect snow scene as we do for Disney.
Two T 1000 and a powerful fan to blow snow 150 ft.
Zigmont on the Hollywood Studios Roof top Checking hios work.

Please see side Menu for all Pages
Magic F/X specializing in Hollywood Movie snow shows, Fake snow shows, artificial snow machines for snowfall events - full service production of simulated realistic snow falling events and indoor blowing, snow machines, snow machine that produces snowfall simulation for theatrical and visual effects , snowmaker, snowmasters, snow maker, Snow Machine Generators.
snow machine, artificial snowflakes, snowflake, snow machine, snow making machine, snowmasters display, snow, making snow, snow manufacturer, snow products, snow system, magic fx snow system, artificial snow,flakes,snowflakes,fake snow, fake snowflakes, plastic snow, holiday window displays, theatrical snow machine, snow simulation, snowfall simulation, snow machine snow maker snow machine for indoor snow shows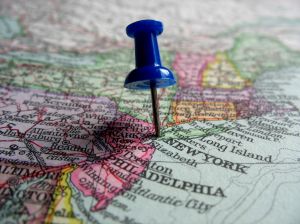 Our PinPoint List of cities we serviced
Effectspecialist.com provides snow machine rentals and Snow falling presentations with turn-key snow machine services We operate in North America United States we can service you in the follow cities with speedy services in;
Snowfall Events for Entertainment Venues and Shopping Malls Service in Alabama; Anniston, Birmingham, Dothan, Huntsville, Mobile, Montgomery, Tuscaloosa
High Range - High Volume Artificial or Fake Snow Flake Machines Service in Arizona; Flagstaff, Phoenix, Tucson, Yuma
Evaporative Snow Service in Arkansas; Eureka Springs, Fayetteville, Fort Smith, Jonesboro, Little Rock, Monroe
Snow machines from flurries to a beautiful full blown Snowstorm Blizzard Service in California; Anaheim, Antelope Valley, Antioch, Bakersfield, Burbank, Chico, Eureka, Fresno, Hollywood, Huntington Beach, Inland Empire, Lake Tahoe, Livermore Valley, Long Beach, Los Angeles, Medford, Monterey, Napa Valley, Oakland, Orange County, Palm Springs, Pasadena, Sacramento, San Diego, San Francisco, San Jose, Santa Barbara, Santa Monica, Temecula, Ventura County, Yuma
Theatrical Snow falling Service in Colorado: Aurora, Boulder, Colorado Springs, Denver, Fort Collins, Grand Junction, Vail,
Special effects Service in Connecticut, Danbury, Hartford, New Haven, Stamford
Fake snow machine Service in DC; District of Columbia
artificial snow Service in Delaware; Dover, Georgetown, Wilmington
special effect fake snow machines rentals Service in Florida; Boca Raton, Daytona, Florida Keys, Fort Lauderdale, Fort Myers, Fort Pierce, Gainesville, Jacksonville, Marco Island, Melbourne, Miami, Ocala, Orlando, Panama City, Pensacola, Sarasota, Tallahassee, Tampa Bay, West Palm Beach
Fake snow machine rentals Service in Georgia; Albany Athens, Atlanta, Augusta, Columbus, Golden Isles, Macon, Savannah
outdoor snowfall machines Service in Hawaii; Hawaii Island, Honolulu, Kauai Island Lanaie Island, Maui, Molokai Island
foam machine rental Service for Idaho; Boise-Pocatello, Coeur D Alene, Idaho Falls, Lewiston, Sandpoint, Twin Falls
falling snow with foam bubbles Service in Illinois; Bloomington, Champaign, Chicago, Davenport, Evanston, Mt. Vernon, Oak Lawn, Peoria, Quincy, Rockford, Springfield, Wheaton
falling snow machine Service in Indiana; Evansville, Fort Wayne, Hammond, Indianapolis, Lafayette, South Bend, Terre Haute
Evaporating DRY Snow machines Service in Iowa ; Cedar Rapids, Davenport, Des Moines, Ottumwa, Quincy, Rochester, Sioux City
rent snow machines and sell new machines Service in Kansas ; Dodge City, Goodland, Great Bend, Kansas City Lawrence, Manhattan, Salina, Topeka, Wichita
America's Finest Snow Effect Events Service in Kentucky; Ashland, Bowling Green, Elizabethtown, Hopkinsville, Lexington, Louisville, Owensboro, Paducah
artificial simulated Snowfall FX Service in Louisiana ; Alexandria, Baton Rouge, Lafayette, Lake Charles, Monroe, New Orleans, Shreveport
snow inside a venue or outdoors rentals Service in Maine; Augusta, Bangor, Lewiston, Ogunquit, Portland, Presque Isle, York
artificial outdoor snow falling Service in Maryland; Annapolis, Baltimore, Columbia, Eastern Shore, Laurel, Montgomery County, Rockville, Salisbury, Southern,
Western
Magic FX Service in Massachusetts; Birkshire County, Boston, Cape Cod, Lowell, Springfield, Worcester, Service for Michigan , Ann Arbor, Detroit, Flint, Gaylord, Grand Rapids, Jackson, Kalamazoo, Lansing, Marquette, Port Huron, Saginaw, Saint Clair Shores, Sault Saint Marie, Traverse City, Tri-Cities, Warren,
party foam machines Service in Minnesota; Duluth, Mankato, Minneapolis, Moorhead, Rochester, St. Cloud, St. Paul, Twin Cities
simulating snow flakes Service in Mississippi; Biloxi, Greenwood, Hattiesburg, Jackson, Meridian,Service in Missouri . Clinton, Columbia, Jefferson City, Joplin
snow displays Kansas City; Ottumwa, Paducah, Quincy, Sedalia, Springfield, St. Joseph, St. Louis,
Snow making machines Service in Montana; , Billings, Bozeman, Butte, Glendive, Great Falls, Helena, Missoula
Snow falling events Service in California; Anaheim, Antelope Valley, Antioch, Bakersfield, Burbank, Chico, Eureka, Fresno, Hollywood, Huntington Beach, Inland Empire, Lake Tahoe, Livermore Valley Long Beach, Los Angeles, Medford, Monterey, Napa Valley, Oakland, Orange County, Palm Springs, Pasadena, Sacramento, San Diego, San Francisco,
San Jose, Santa Barbara, Santa Monica, Temecula, Ventura County, Yuma
Fake snow machines Service in Nebraska ; Beatrice, Cheyenne, Freemont, Grand Island, Lexington, Lincoln, Norfolk, North Platte, Ogallala, Omaha, ScottsBluff
special effect snow falling Service in Nevada; Lake Tahoe Las Vegas, Reno
Fake snow machines Service in New Hampshire; Concord Dartmouth, Lakes Region, Manchester, Monadnock Region, North Woods, Seacoast Region, Southern, White Mountains
snowmastesr snow machines Service in New Jersey; Atlantic City, Bayonne, Belmar, Bloomfield, Camden, Carteret, Hackensack, Hoboken, Jersey City, Montclair, New Brunswick, Newark, Old Bridge, Paramus, Point Pleasant Seaside Heights, Secaucus, Trenton, Wildwood
FX Snow ,Service in New Mexico Albuquerque, Santa Fe
special effect artificial snow Service in New York; Albany, Binghamton, Brooklyn, Buffalo, Burlington, Elmira, Hudson Valley, Long Island-Nassau County, Long Island-Suffolk County, Long Island-The Hamptons, Manhattan New York City, NY City, Oneonta, Queens, Rochester, Rockland, Staten Island, Syracuse, Utica, Watertown, Westchester,Service in North Carolina
Charlotte Durham, Fayetteville, Greensboro Greenville, Raleigh, Rockymount, Western, Wilmington, Winston Salem
special effects snow falling Service in North Dakota; Bismarck Dickinson, Fargo, Grand Forks, Jamestown, Minot, Williston
artificial snow falling events Service in Ohio; Akron Cincinnati, Cleveland Columbus Dayton Lima, Toledo, Wheeling, Youngstown, Zanesville
falling snow events Service in Oklahoma; Oklahoma City, Tulsa, Wichita Falls
snow falling FX machines Service in Oregon; Bend, Eugene, Klamath Falls, Medford, Portland, Salem,Service in
Special effect rentals Pennsylvania , Allentown, Erie, Harrisburg, Johnstown, Philadelphia, Pittsburgh, Poconos, State College, Wilkes Barre, York
snow shows Service in Rhode Island; Newport, Providence
snow displays Services in South Carolina ;artificial indoor snow Charleston, Columbia, Florence, Greenville, Hilton Head, Myrtle Beach, Rock Hill
Foam machine Service in South Dakota; Rapid City, Sioux City, Sioux Falls
snowmaster snow machines Service in Tennessee; Chattanooga, Jackson, Knoxville, Memphis, Nashville, Tri Cities
artificial simulated Snowfall FX Service in Texas ; Abilene, Amarillo, Austin, Bay City, Beaumont, Corpus Christi, Dallas, El Paso, Fort Worth, Galveston, Harlingen, Houston, Laredo, Lubbock, Odessa, San Angelo, San Antonio, Texarkana, Tyler, Victoria, Waco, Wichita Falls
artificial indoor snow Service in Utah; Provo, Salt Lake City
indoor snowfall machines Service in Vermont; Burlington, Manchester, Middlebury
simulated snow flakes Service in Virginia; Charlottesville, Fairfax, Fredericksburg, Hampton, Harrisonburg, Manassas, Norfolk, Northern, Richmond, Roanoke, Vienna
special effect snow Service in Washington; Olympia, Seattle, Spokane, Tacoma, Vancouver, Wenatchee, Yakima
fake snow machines Service in West Virginia; Beckley, Charleston, Clarksburg, Huntington, Parkersburg, Wheeling
artificial snowfall events Service in Wisconsin; Appleton, Ashland, Eau Claire, Green Bay, Janesville, Madison, Milwaukee, Oshkosh, Prairie du Chien, Racine, Rhinelander, Superior, Waukesha, Wausau
Theatrical Snow Service in Wyoming; Casper, Cheyenne, Gillette, Jackson Hole, Rock Springs
*Snowmasters invented the snow machine and holds the patents and licenses all Snow Machines Brands