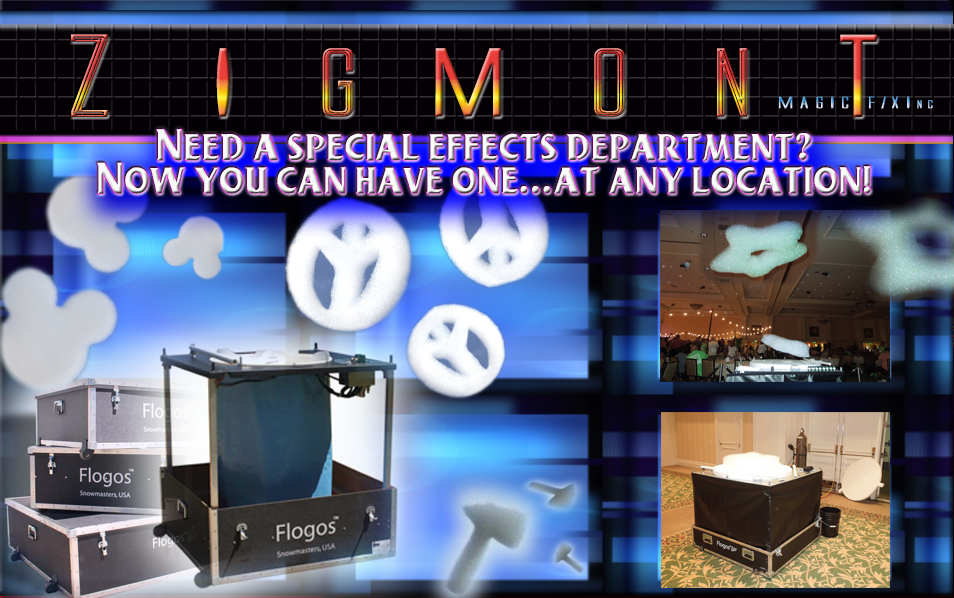 "FLOGOS" is short for "FLOATING/FLYING LOGOS", making clouds into shapes. The FLOGOS™ -lite will stop traffic at every event and is guaranteed to make your event the talk of the town.
An explosive new advertising medium in THE SKY! Flogos Are your Brand in the shape of Flying Logos and a Social Media campaign all in one. Your Flogo Specialist is here to connect your brand for a large area at your location and in social media. Find and engage and target your audience.
FLOGOS™ are individually designable flying foam motifs that rise into the air and guarantee an out-of-the-ordinary visual experience! With FLOGOS™, you can present your messages, symbols and logos in a way that truly grabs attention.
FLOGOS -- Logos that Fly!

Olaf flogo
Social media is the social interaction among people in which they create, share or exchange information and ideas in virtual communities and networks and Flogos creates people sharing Flogos through social media Such as Facebook, twitter, e mails, etc. Flogos create a social media marketing. With Flogo people find the Flogo source and take photos and it goes around the world.
These customized foamFlying Logo's can put your message or image in the air at outdoor or indoor events. Whether you want to entertain your guests, visitors or audiences, within the framework of marketing measures or to entertain children: the range of possibilities is wide and offers scope for achieving a broad variety of objectives.

It is a combination of "flying logos" or "floating logos."
And even if FLOGOS™ are far more than just logos, the original name was retained.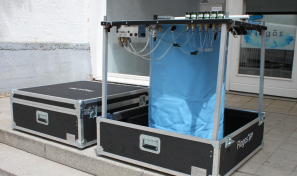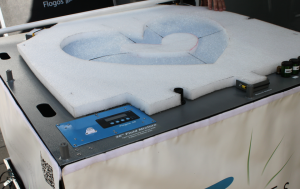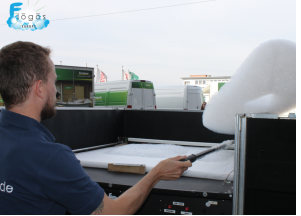 After all,… "flying foam motifs" or "floating lettering" just doesn't have that ring to it when abbreviated.FLOGOS™ are made of "bath foam," which flies through the air with the help of compressed air and helium.

This bath foam is created using filtered water and a concentrate of our special FLOGOS™ Juice.

FLOGOS™ are skin-friendly, 100% environmentally compatible and simply dissolve after about 45 minutes.They generally bob to heights of 300 to 500 feet (90 to 150 meters), the inventors say, though they can rise up to 20,000 feet (6,100 meters) in the air.
With flogo you get your brand seen in the surrounding area around the property that your are marketing plus the benefit of social media campaign. Today everyone has a mobile device and shares new things they experience. Three recent research studies show active Internet users spend anywhere from 16% to nearly 25% of their online time on social networks.

FLOGOS™ consist of "bath foam", produced by mixing water and our FLOGOS™ Juice, which is bio-degradable. This means that FLOGOS™ leave no environmentally harmful residue when they dissolve after approx 40 minutes.
That makes FLOGOS™ an innovative Green-Marketing Tool that fits in perfectly with a corporate mission statement that emphasizes sustainability.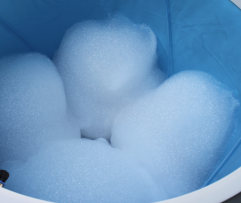 As very little FLOGOS™ fluid is used for each operation, the machines can be operated for several days with one filling and without the need for topping up.
How long does the FLOGOS™ fluid keep?

The answer to this question depends on whether you are referring to the FLOGOS™ fluid as an unmixed concentrate or as the finished FLOGOS™-water mixture.
The pure FLOGOS™ fluid concentrate (not yet mixed with water) will keep for several years.

As soon as the FLOGOS™ fluid is mixed with water, it can only be kept for a maximum of 7 days. Precisely how long the FLOGOS™-water mixture remains usable depends on the water quality. The poorer the water quality, the shorter the useful life of the FLOGOS™-water mixture. It is important to note that the FLOGOS™-water mixture will "go bad" suddenly. So the FLOGOS™-water mixture should always be renewed at the latest after 7 days!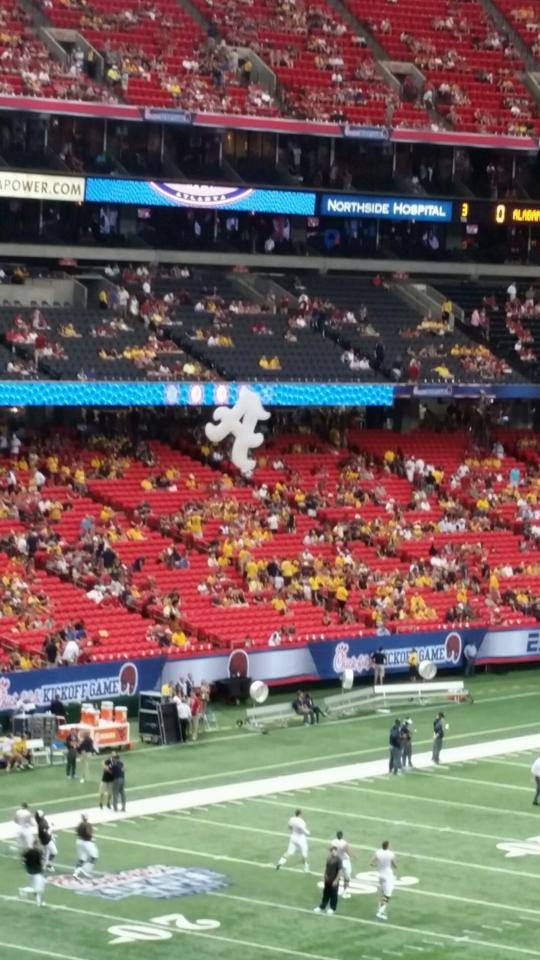 Branding

Flogos Media

"New heights in Advertising" - CNBC

"Fake Clouds Fly in Bryant Park" - Good Morning Ameirca

"Picture the Manhattan skyline filled with
Nike swooshes" - Dallas News

"Major League Baseball franchises and various Fortune 500 companies have expressed interest, a well as a presidential campaign" - Associated Press

A company that puts advertising in the sky..." - Birmingham Weekly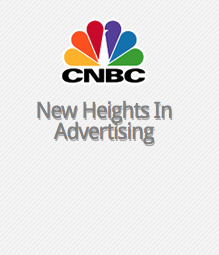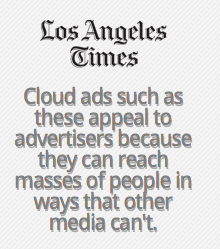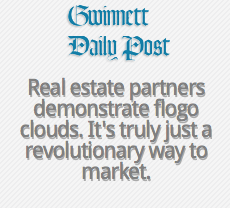 Flogos represents a unique marketing opportunity for almost every occasion. Whether yours is an outdoor event or an indoor concert, your company's brand can take to the skies in a form that is unique and memorable for your audience!
The best message branding since the America Indian's used smoke signals.
Flogos are in Florida for MircoSoft After Party Orlando. flogos are flying logos Blog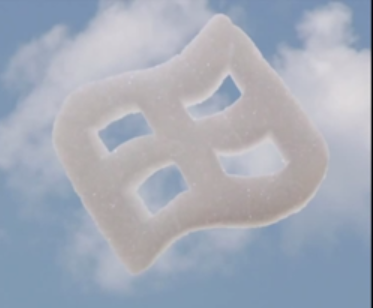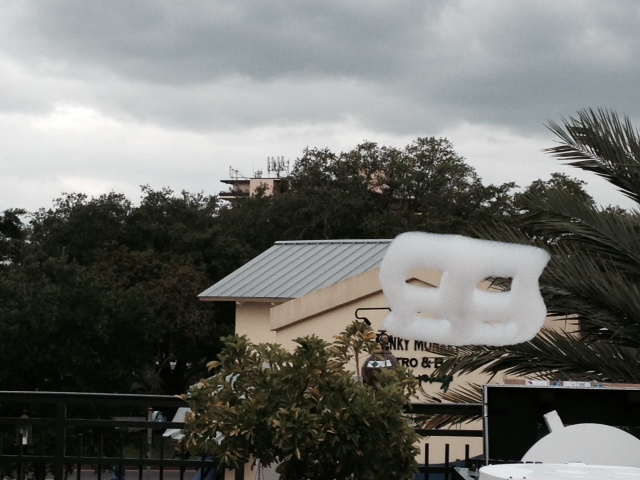 Windows Logo Flogo

Even if any outdoor event is more fun when the sun is shining and the temperatures are mild:

FLOGOS™ works in almost any weather.

"Upward," there are no limits, i. e. even extreme heat and humidity are not a problem.
High temperatures don't affect the foam or the flying characteristics of FLOGOS™.

"Downward," FLOGOS™ works up to temperatures of -4 degrees Centigrade and wind speeds of up to 12 km/h. Light rain or drizzle don't bother FLOGOS™ either. Heavy rain, on the other hand, would destroy the foam flogo stencil.

zigmont@zigmont.com 813.689.6269 flogos are flying logos.blogspot.com
Our flogo specialist will custom cut your company's logo or artwork and we will send your image flying high into the air above your next corporate event in Florida, the Southeastern US or nationwide. Flogos are non-toxic, biodegradable and not harmful to the environment. A large 36" flogs can be really detailed. Flogos are synthesized from proprietary surfactant (soap) based foam formulations and lighter than air gases such as helium. Flogos are designed to last for as long as their visual impact is needed. Specific formulations are available to provide a life expectancy of a few minutes to an hour or so. The visual impact also greatly depends on atmospheric conditions such as wind and relative humidity. On average Flogos last for thirty to forty minutes. Our certified Flogo tech will place the Flogo machine in the optimum location to ensure your Flogos fly over your intended target. We need Flogos to travel with the direction of the current wind flow. The wind current can change at higher altitudes.
Flogo are very visible as they take flight to hundreds then thousand of feet high and miles of travel before they evaporate. Flogos can travel 1 to 30 miles and go as high as 5,000 thousand feet. They travel slow so they are very visible for a long time. With one Flogo machine, on average, you will produce one Flogo every 15 seconds (20 sec on average) to 50 seconds depending on the machine size and desired thickness. The Flogo machine has been modified to be extremely portable and affordable. Two Flogo Machines can produce 4 - 6 flogos logo's a minute.
Use the Flogo machine to gain and add sponsors ($sponsorships$) or payback your sponsors and make sure their presence is seen with flying logo's. The machine itself has 4 sides that can hold the sponsor banners/ad's (advertising) and the machine becomes a focal point of interest, media and photo magnet. People love to snap a photo of the flogo as starts its flight. Flogo's can be the hit of the event while working to gain your sponsorship attention and retention of their brand.
It has come to our attention that another Company is offering what they claim is a similar product - you should be aware that this is a cheaper Chinese copy whereas we only use the original award winning and Patented Flogos technology - do not be fooled by cheap imitations
Zigmont Magic FX Inc Effect Specialist® 813 689 6269 zigmont@zigmont.com
Irresistible to Watch, Whimsical Fun, a Sky-High Marketing Opportunity, Create instant excitement, recognition and buzz for your corporate identity - visible from every angle, and for any size crowd.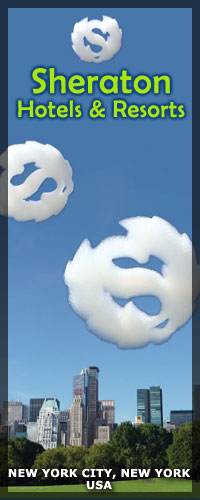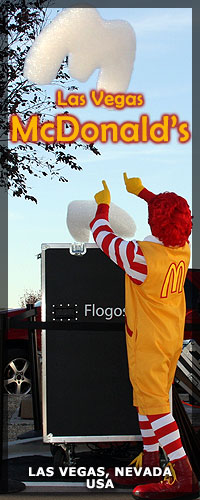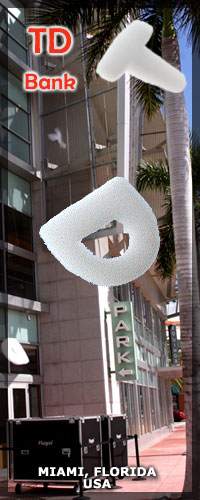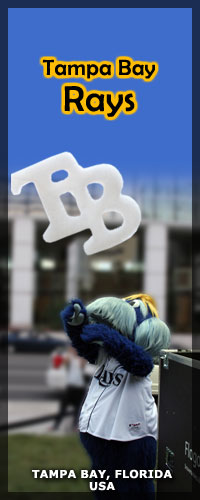 What the newest FX effect that you can't get anywhere else and soon to be seen at Major Attractions worldwide. Have you ever wondered what you would say if you could use the clouds to advertise?" Flogos are a revolutionary way to market products, services and events.

Apart from the gentle sound of the water bubbling, the FLOGOS™ machines are completely silent.

Of course, if compressors are used, some noise is generated. We use very quiet units with a sound level of only 58 db in the immediate vicinity (approx. 2 m radius) of the FLOGOS™ machines.

Just a few meters further away from the machines, the noise is already so far reduced that it is not a problem.

We can offer air advertisement with sky time with your message. We can gain the attention with a product logo in any location.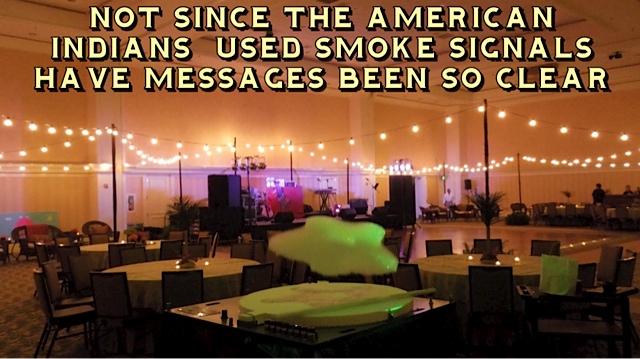 Not since the American Indians used smoke signals have messages been so clear.
What would happen if we could make clouds into shapes? What if we can them form logos? Logos that Fly, are now known as Flogos. The product is called Flogo's, which is a composition of the words flying and logos. Flogos Greek word meaning any kind of communication, It could be translated "message."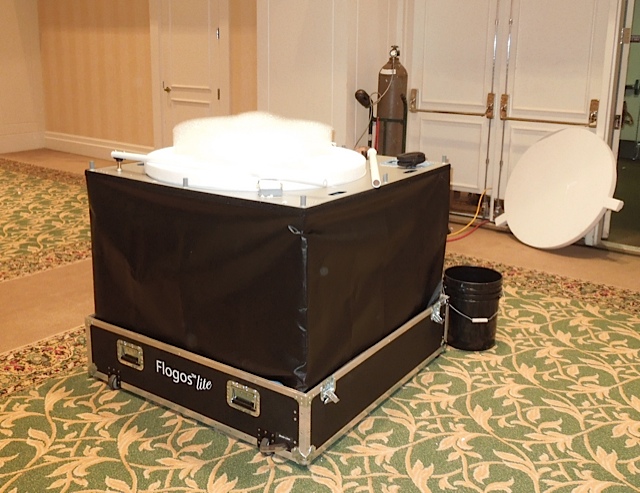 FLOGOS™ are also ideal for use indoors.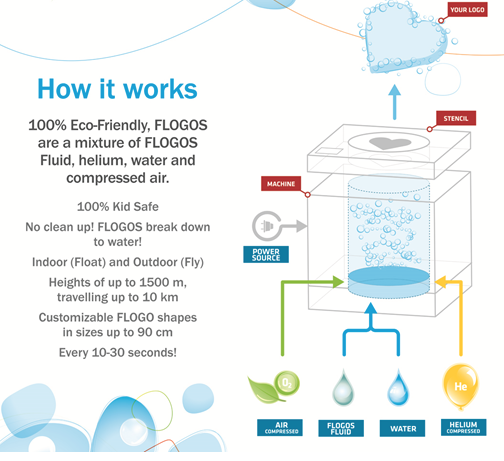 The FLOGOS™ foam is very dry and therefore makes virtually no wet marks on walls or ceilings.
Higher ceilings are better, as then the FLOGOS™ can rise further and spread better, but FLOGOS™ can also be used in rooms with low ceilings.

The helium content of FLOGOS™ can be very finely metered, allowing to control the speed at which they rise.
You can even have FLOGOS™ hover almost on the spot, an excellent effect, especially for indoor events.

As the conditions are absolutely stable indoors (no wind, constant air humidity, etc.), the helium content can be set to a constant and perfect level.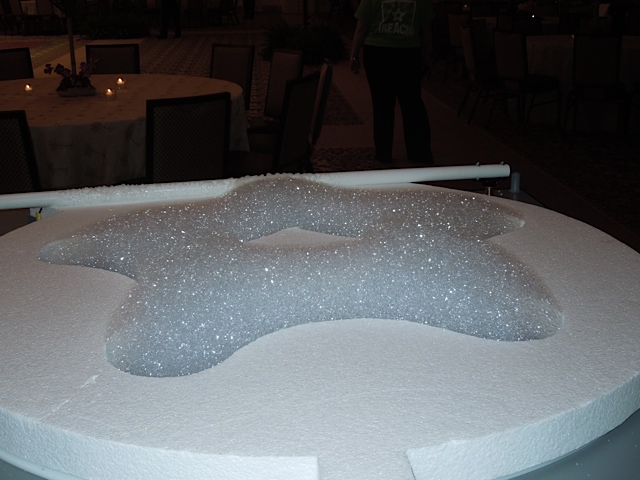 Flogo Lite is great indoors for a rain day.

Backed by years of research, Flogos are fun and environmentally safe. If you've got the blockbuster event, we've got the sky covered!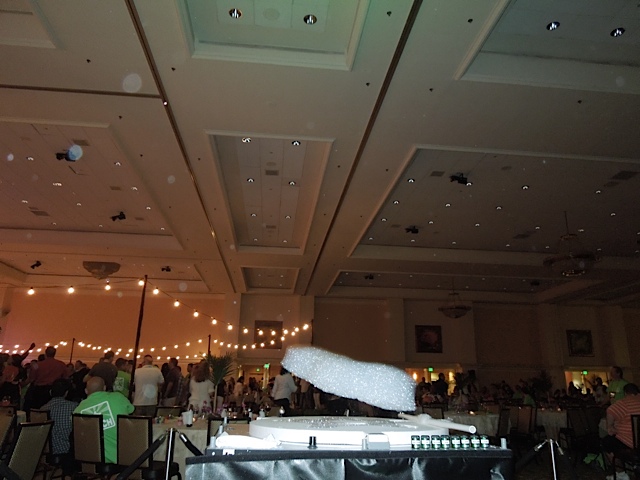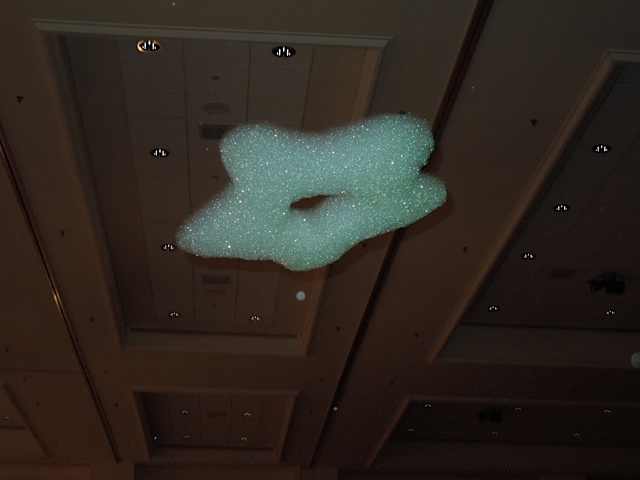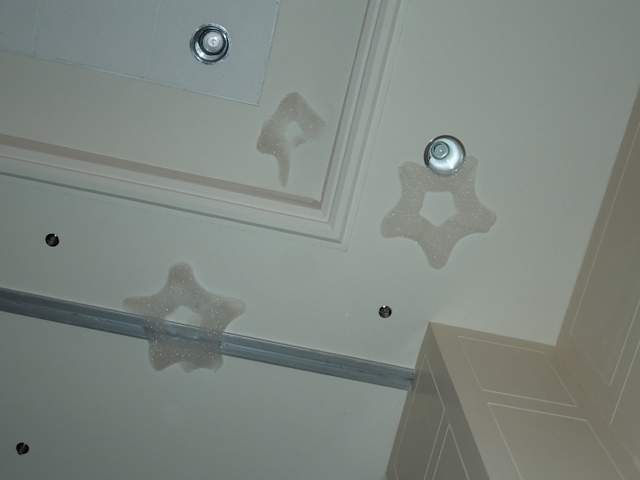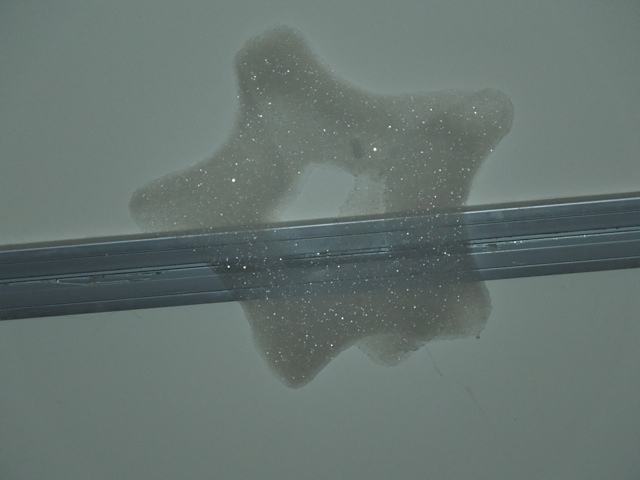 No harm, no mess as flogos say around 15 - 20 minutes and disolve.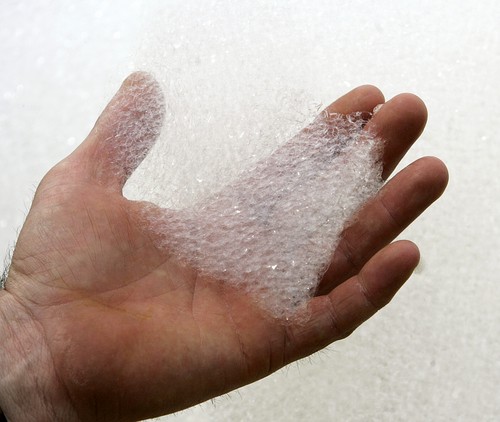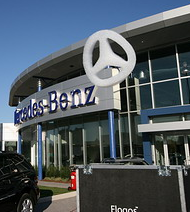 Flogos, or floating logos, are bubbles filled with air and helium. They can be formed in shapes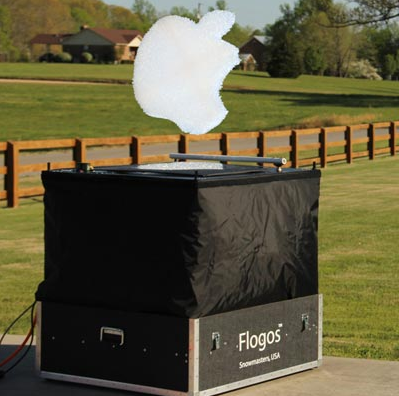 Flying foam in the shape of a symbol or Logos, released April 1st 2008, and is a Patent Technology. We are part of the Flogo Team operated by Global Special Effects.

Because the FLOGOS™ templates can be replaced very quickly and easily you can fly serveral in an hour.

It takes just a few simple steps to replace the templates, even while the machine is in operation.
The brackets on the sides of the machine are simply released and the template removed. Changing the template thus takes only a few seconds, so different FLOGOS™ motifs can be launched successively.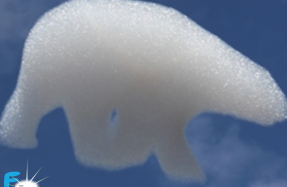 If the shapes are very small, it may also be possible to have several different motifs on one template (e. g. small hearts) and launch them into the air simultaneously.
However, if you want to release several larger motifs at once, this is only possible by using several FLOGOS™ machines.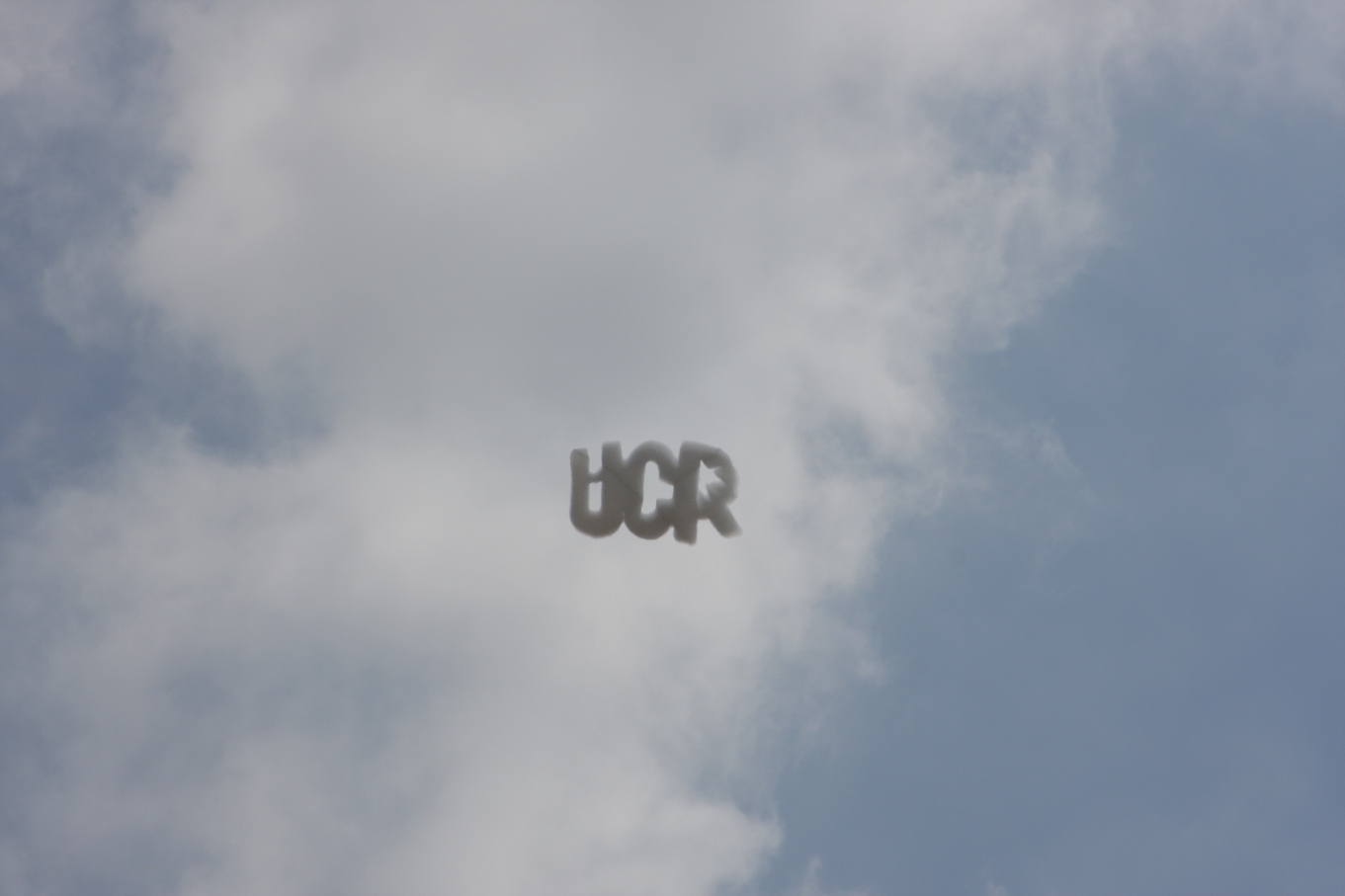 Flogos are custom flying shaped logos, the Flogo clouds can hover at various heights, depending on the amount of helium and oxygen mixed into the formula. As a norm, they'll fly about 300 to 500 feet high, they can sail much higher or lower if needed, he said. They travel at a slow pace for 20 to 30 miles, at altitudes up to 20,000 feet. The logos have that soft, puffy look of a cloud, but stay cohesive even if they bounce off a building.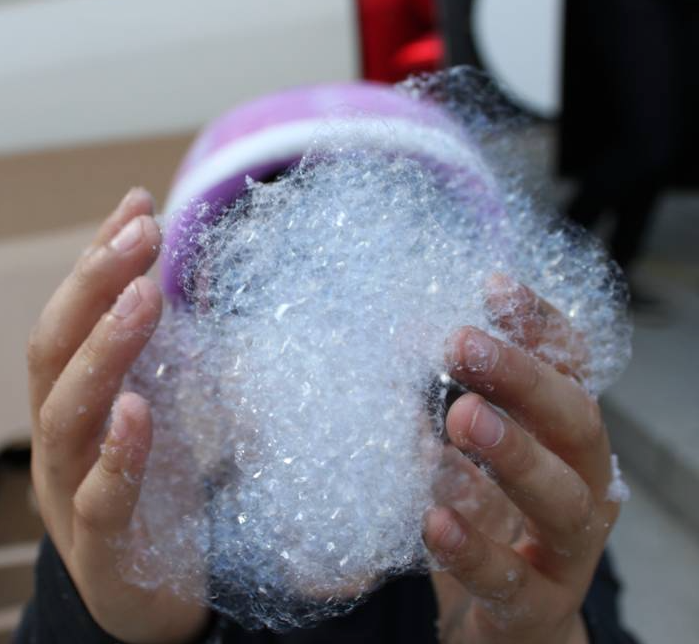 FLOGOS™ can travel many kilometers before they dissolve. Depending on the wind conditions, they can fly up to 10 kilometers and rise to a height of up to 1500m.

As FLOGOS™ have a life expectancy of around 40 minutes, it doesn't take long for the sky to be full of them.
They can be seen across long distances above rooftops and trees, and they transport their message far beyond the location of the event itself.
With Flogos flying thousands of feet high and traveling blocks then miles as they last up to an hour in flight it's possible to have a long trail of them that would blow about, making them ideal advertising. A real attention getter and a advertising marvel. You can use the to advertise or get you location known or product see by thousands at a time per minute. The air is free game, so companies can promote a product or simply display their logo anywhere desired. It's a new form of advertising that's never been used before,. "The sky literally is the limit."
Think about how you can use high flying Flogos at a sports event, outdoor corporate conventions, golf coarse's, plaza activates for arenas, grand openings, theme parks etc...
Flogos are much better than other methods of extreme advertising such as blimps or skylights to gain attention. Flogos are ground base generated with people able to see them float over head, down the block and flooding the sky. Flogos are able to be generated near the target audience or some distance away and will still gain the attention. Great for stadium or arena game day.
FLOGOS™ are generated on a continuous basis. And how many FLOGOS™ are launched per minute depends mainly on the size and complexity of the motif.

As a basic rule, small FLOGOS™ can be generated in quicker succession than large ones. The interval varies between approx. 10 and 40 seconds.

If several generators are used, they are set so that they release the foam motifs into the air at staggered intervals. This means no long pauses, and the audience doesn't have to wait more than a few seconds before there's something new to see.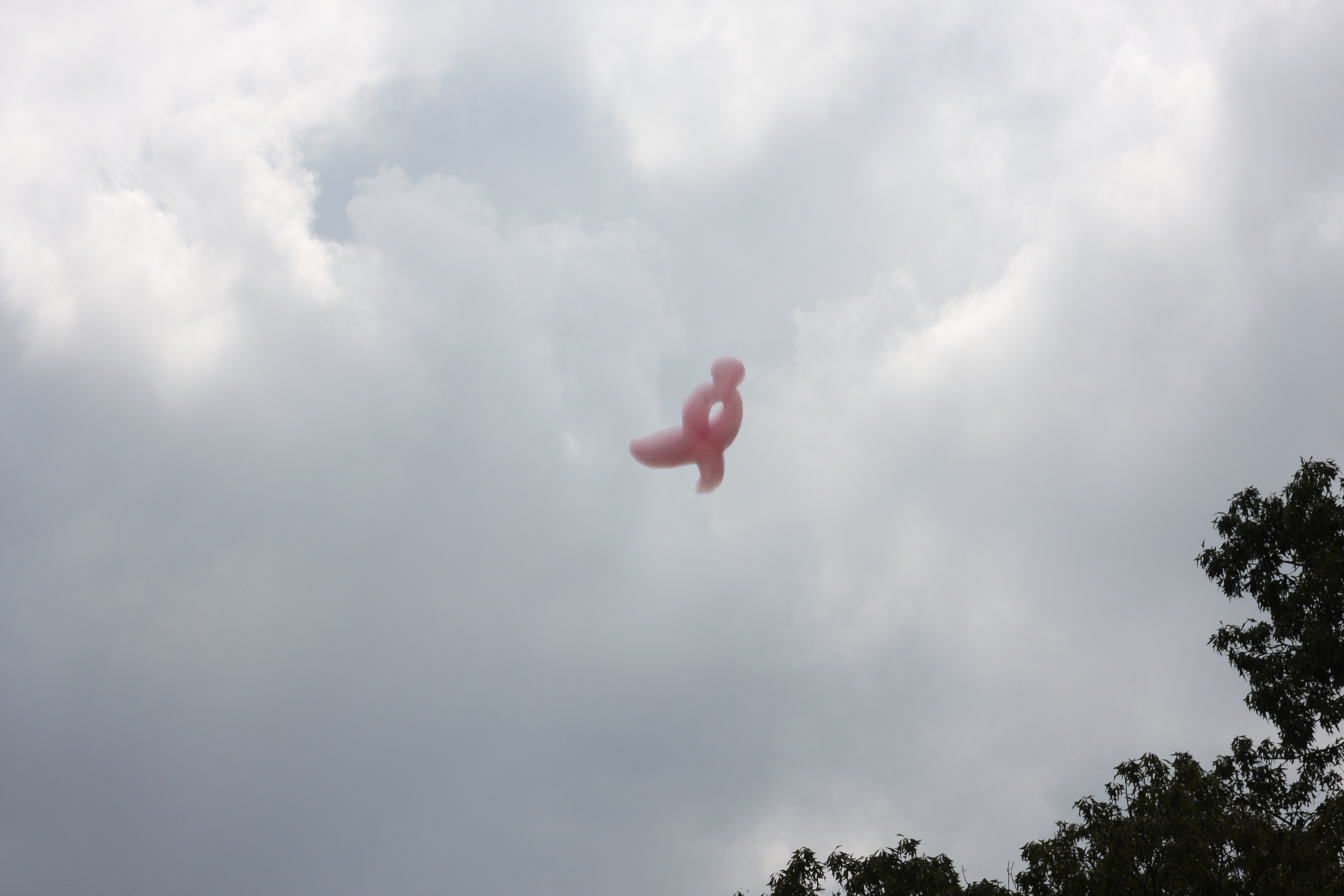 813.689.6269
Zigmont Magic FX offices is Based out of Florida
We Have Flogo 36 - creates 36 inch Flogos
A combination of a little helium and a lot of air produces a substance that looks and floats like a cloud. The best part is, the substance can be molded into any form. In the future, we will be able to color them.
Mickey Head very 15 seconds clip
Is Flogo advertising or special effects that gain attention with your Logo?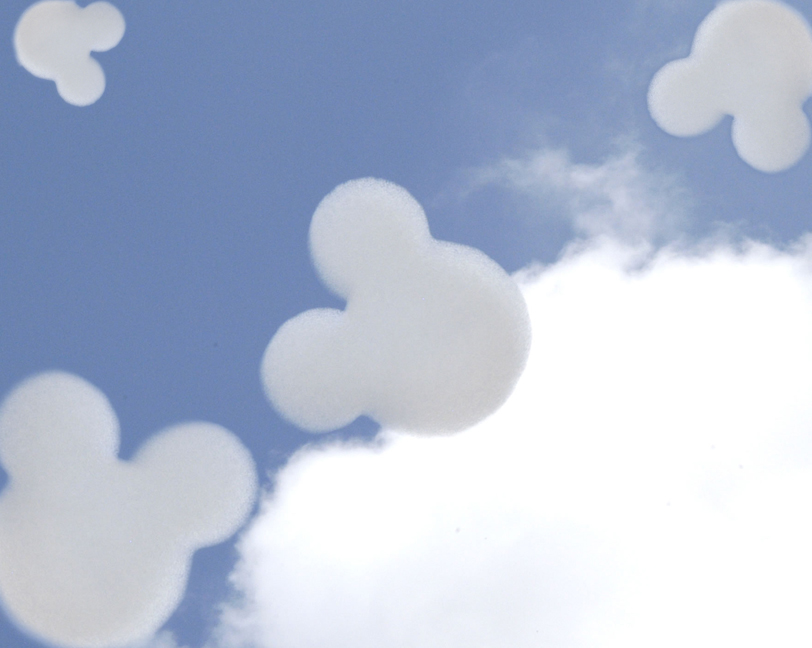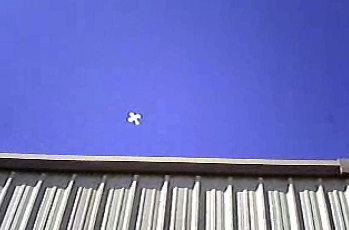 How long do they last?
Flogos are designed to last for as long as their visual impact is needed. Specific formulations are available to provide a life expectancy of a few minutes to an hour or so. This also greatly depends on atmospheric conditions such as wind direction and speed.
Will they travel over my target ?
Our certified Flogo tech will place the Flogo generator in the optimum location. We need Flogo's to travel with the direction of the current wind flow. The wind current can change at higher altitudes. But Flogo are very visible as they take flight to hundreds then thousand of feet high and miles of travel before they evaporate.
How far and high can they travel?
They can travel 20-30 miles and go as high as 20,000 thousand feet. They travel slow so they are very visible for a long time.
How complex of a logo can be made?
Our designers use Flogo software to develop and test custom shapes. The Flogo generators are available in stand sizes 24 inch and 36 inch versions and 48 inch model in development. The larger the Flogo generator the more complex logo can be archived.
How long will it take to develop our Flogo?
Our in house Flogo art department will develop your Flogo stencil in 10 days.
Are they environmentally safe?
Flogos are Green ( they are white) and 100% environmentally safe.
Can you color them?
Our current Flogo's are a white cloud version, we will be releasing color Flogos in tinted colors on request in 2009.
How many Flogo's per minute?
With one Flogo generator you will produce one Flogo every 15 seconds; we recommend that you have two machines which can generate a Flogo every 7 seconds. For larger events you may need 6-8 Flogo generators.
What sizes are the Flogos?
Currently available in 24 inch and 36 inch models with the Flogo clouds having negative space on the stencil making the Flogo shape smaller in some cases, but they are dimensional (thick) in size.
We can change out stencil making many different Flogos fly in the air at one time. We have our standard shapes to add in to the event along with your custom Flogo.
We will have available in the near future a 48 inch generator and in development a custom 6 foot generator.
Client Provides:
Flogo Generator needs a 10 x 12 area.
Shapes can be made to resemble most anything, a few examples;
Star
heart
cross
X
lighting bolt
four leaf clover
christmas tree
apple/cherry
snow flakes
letters A-Z
music note
hourglass
beer bottle
martini glass
snake
question mark ?
Olympic rings
car shape
$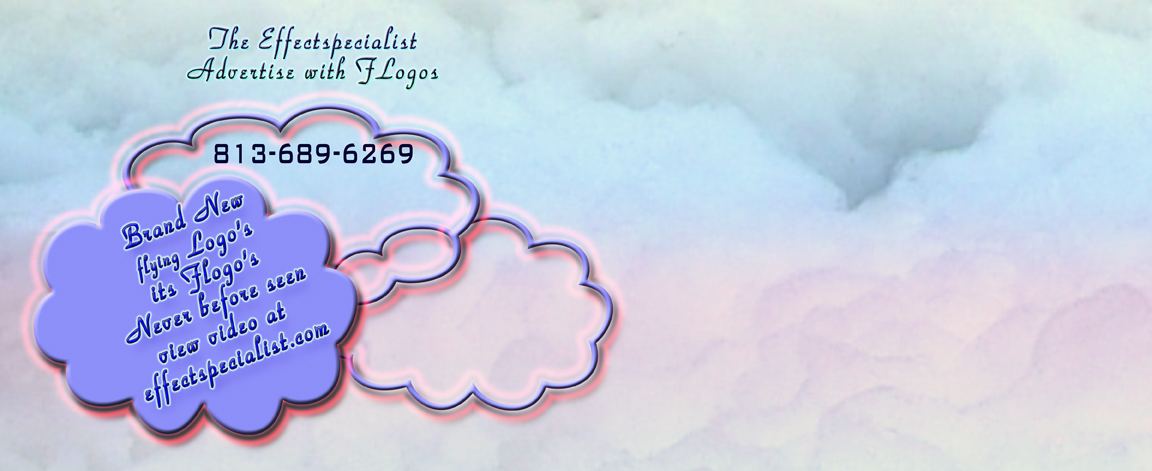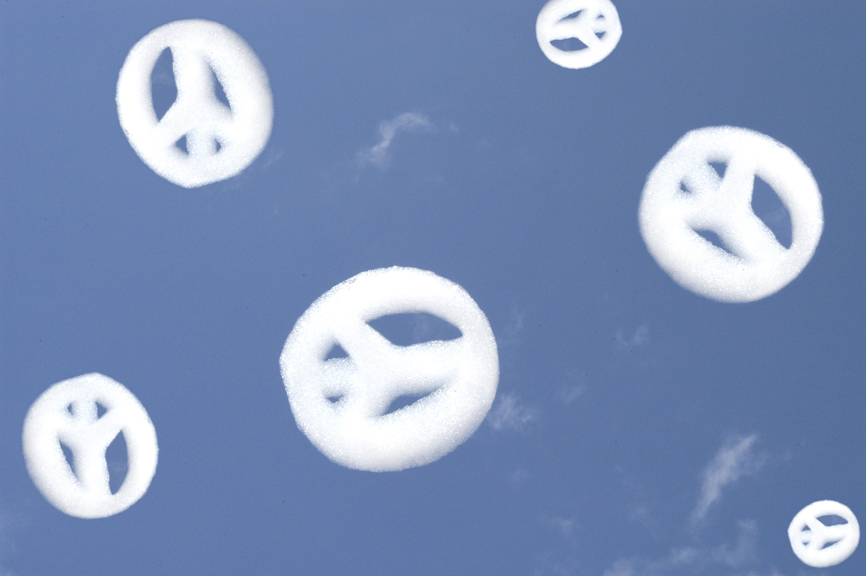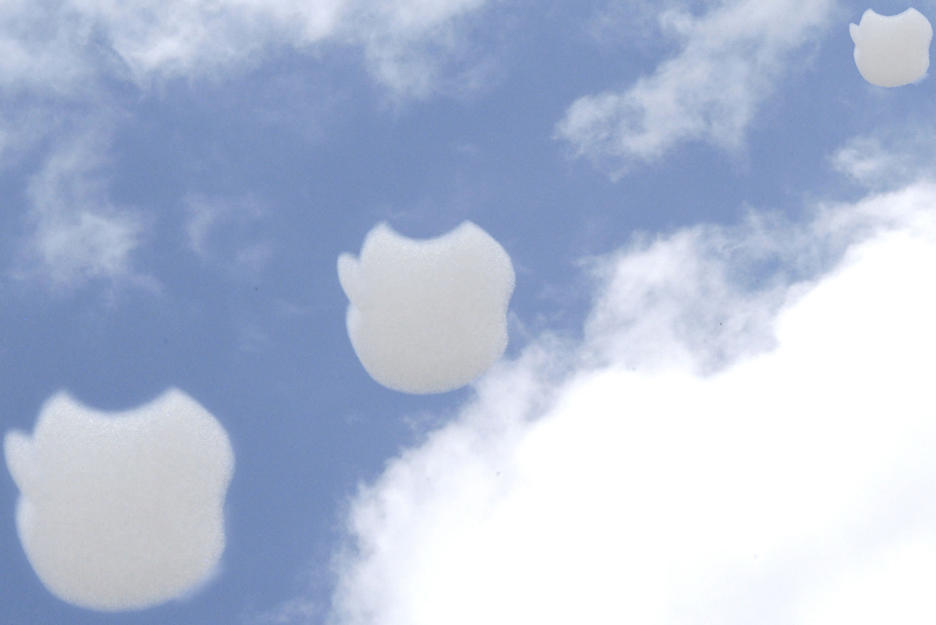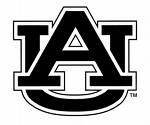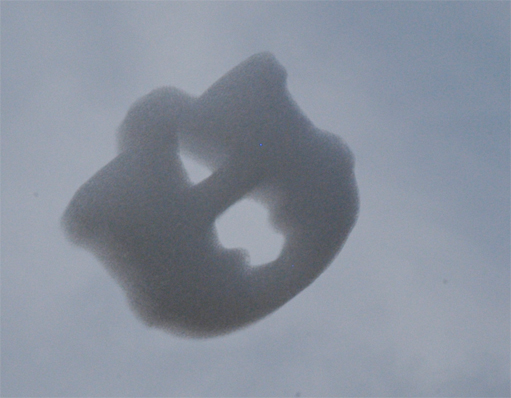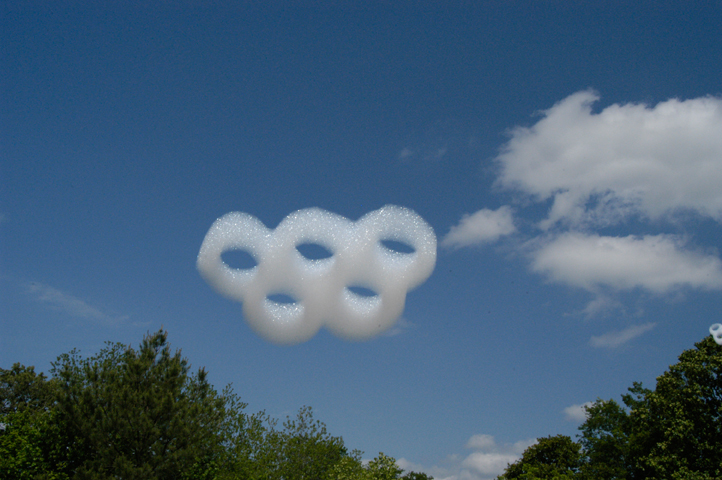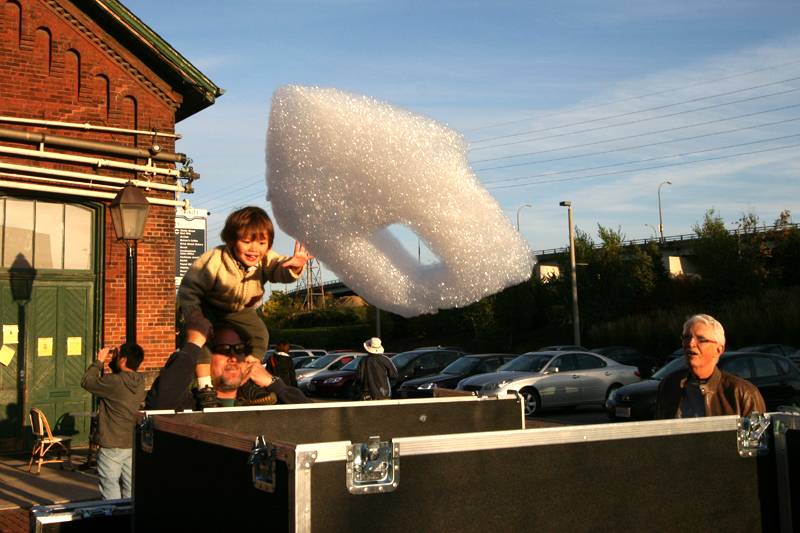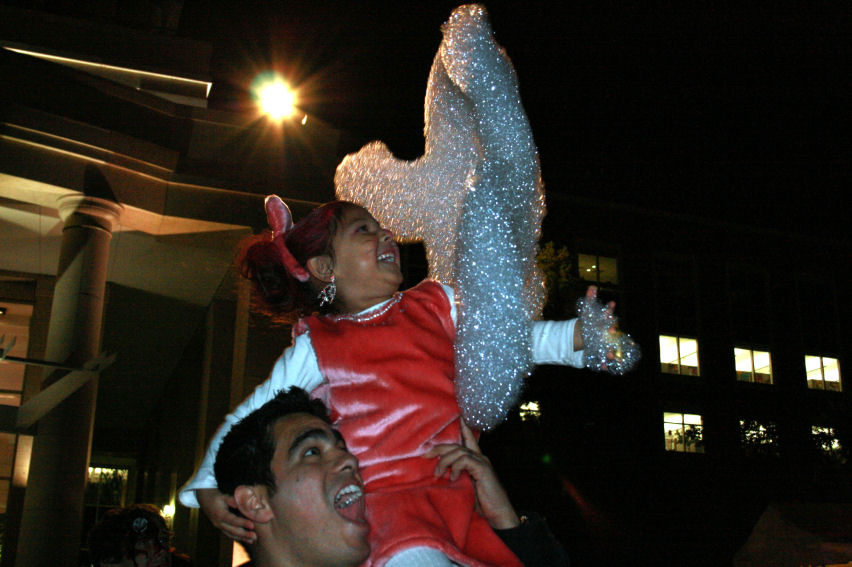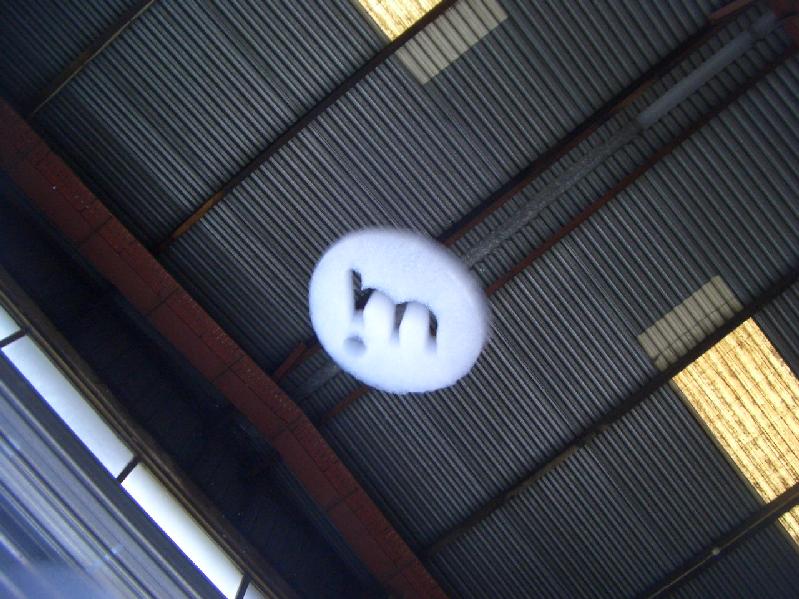 Before you dismantle the FLOGOS™ machine, the water has to be drained off.

The water can be drained off using almost any submersible water pump.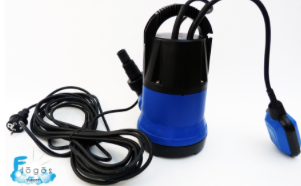 The FLOGOS™-water mixture is 100% eco-friendly, so theoretically, it can be drained off anywhere. As the FLOGOS™-water mixture can be used for up to 7 days after mixing, we recommend that it is stored in canisters for further use. What is important is that the FLOGOS™ machine is completely drained.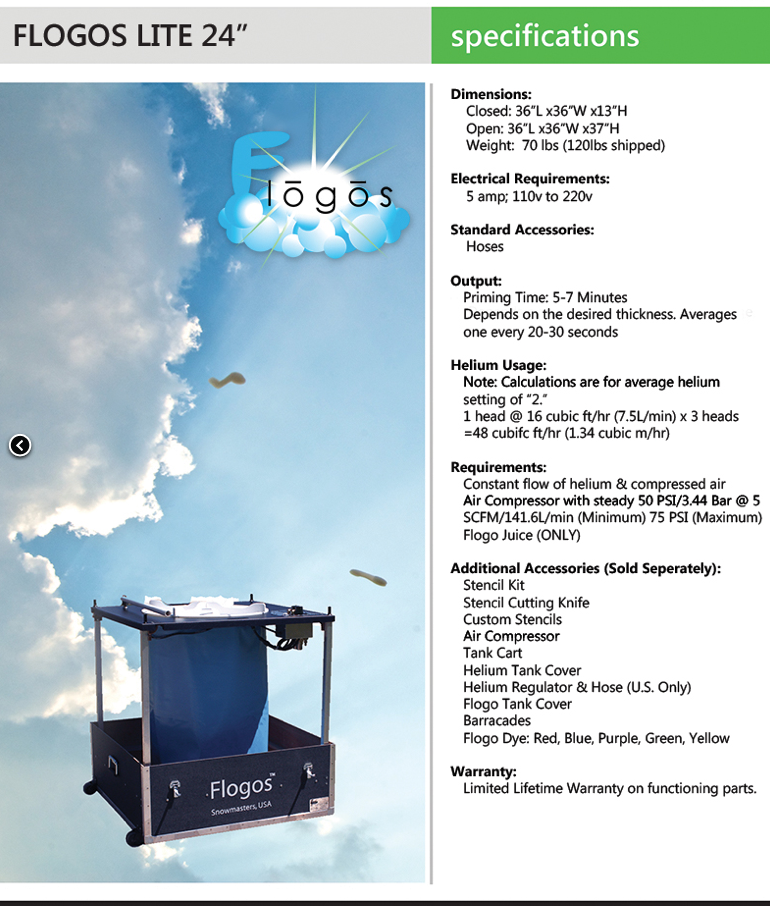 Magic F/X Site map
This legal disclaimer is in no way limited or altered by any other terms or conditions on this website.
Website Material
Zigmont Magic FX Inc Florida Fireworks Fireworks / Indoor Pyrotechnics takes no responsibility for any error or omission relating to this information. To the maximum extent permitted by law, Zigmont Magic FX Inc Florida Fireworks Fireworks / Indoor Pyrotechnics will not be liable for any cost, loss or damage suffered by you through your use of Zigmont Magic FX Inc Florida Fireworks Fireworks Fireworks / Indoor Pyrotechnics internet sites or any information contained thereon.
Zigmont Magic FX Inc Florida Fireworks Fireworks/Indoor Pyrotechnics does not guarantee or warrant the accuracy, completeness or currency of any of the information provided. The contents of this website are solely intended to provide a general understanding of the subject matter and to assist our customers and potential customers assess whether they require further information.
Liability
Zigmont Magic FX Inc Florida Fireworks Fireworks/Indoor Pyrotechnics is not responsible to you or anyone else for any loss suffered in connection with the use of this website or any of the content. This includes, but is not limited to, the transmission of any computer virus.
Warning
Do not attempt to recreate any FX effects seen on this site. We are professional and only experienced and legally approved over 21 can provide these services. Attempting to use propane with our the safety devices that are built in to our gear as well as firing pyrotechnics devices without training is dangerous. C02 can be very dangerous if your not a Certified effect specialist.
Effectspecialist.com provides pyrotechnics displays and propane flames presentations with full services nationwide We operate in North America United States we can service you in the follow cities with speedy services in;

Flogos & Special effects for Entertainment Venues and clubs, snow machines Service in Alabama; Anniston, Birmingham, Dothan, Huntsville, Mobile, Montgomery, Tuscaloosa
Flogos & High Range - High Volume Artificial or Fake Snow Flake Machines Service in Arizona; Flagstaff, Phoenix, Tucson, Yuma
Flogos & Propane flames Service in Arkansas; Eureka Springs, Fayetteville, Fort Smith, Jonesboro, Little Rock, Monroe
Flogos & Snow machines from flurries to a beautiful full blown Snowstorm Blizzard , cyro co2 and ground fog Service in California; Anaheim, Antelope Valley, Antioch, Bakersfield, Burbank, Chico, Eureka, Fresno, Hollywood, Huntington Beach, Inland Empire, Lake Tahoe, Livermore Valley, Long Beach, Los Angeles, Medford, Monterey, Napa Valley, Oakland, Orange County, Palm Springs, Pasadena, Sacramento, San Diego, San Francisco, San Jose, Santa Barbara, Santa Monica, Temecula, Ventura County, Yuma
Flogos & Theatrical FX and indoor pyrotechnics display Service in Colorado: Aurora, Boulder, Colorado Springs, Denver, Fort Collins, Grand Junction, Vail,
Special effects Service in Connecticut, Danbury, Hartford, New Haven, Stamford
Flogos & Fake snow machines gas FX flames Service in DC; District of Columbia
Flogos & Pyro and cyro Service in Delaware; Dover, Georgetown, Wilmington
Flogos & special effect fake snow machines, pyrotechnical, fireworks displays, pyrotechnics services, and Propane drangonfly flames Service in Florida; Boca Raton, Daytona, Florida Keys, Fort Lauderdale, Fort Myers, Fort Pierce, Gainesville, Jacksonville, Marco Island, Melbourne, Miami, Ocala, Orlando, Panama City, Pensacola, Sarasota, Tallahassee, Tampa Bay, West Palm Beach
Flogos & Fireworks fX Pyrotechnical, fake snow machines Service in Georgia; Albany Athens, Atlanta, Augusta, Columbus, Golden Isles, Macon, Savannah
Flogos & Special effects Co2 outdoor snowfall machines Service in Hawaii; Hawaii Island, Honolulu, Kauai Island Lanaie Island, Maui, Molokai Island
Flogos & foam machine rental Service for Idaho; Boise-Pocatello, Coeur D Alene, Idaho Falls, Lewiston, Sandpoint, Twin Falls
Flogos & Pyrotechnics and flames Service in Illinois; Bloomington, Champaign, Chicago, Davenport, Evanston, Mt. Vernon, Oak Lawn, Peoria, Quincy, Rockford, Springfield, Wheaton
FX fire and pyrotechnics table top gerbs Services Indiana; Evansville, Fort Wayne, Hammond, Indianapolis, Lafayette, South Bend, Terre Haute
Evaporating DRY Snow machines, pyrotechnics and flames Service in Iowa ; Cedar Rapids, Davenport, Des Moines, Ottumwa, Quincy, Rochester, Sioux City
Fireworks pyrotechnics, propane flame, snow machines Service in Kansas ; Dodge City, Goodland, Great Bend, Kansas City Lawrence, Manhattan, Salina, Topeka, Wichita
Full event services, snow machine FX Kentucky; Ashland, Bowling Green, Elizabethtown, Hopkinsville, Lexington, Louisville, Owensboro, Paducah
Bubbles FX, pyro Service in Louisiana ; Alexandria, Baton Rouge, Lafayette, Lake Charles, Monroe, New Orleans, Shreveport
Pyrotechnics inside or outdoors Service in Maine; Augusta, Bangor, Lewiston, Ogunquit, Portland, Presque Isle, York
Flogos & Cyro and snow falling displays Maryland; Annapolis, Baltimore, Columbia, Eastern Shore, Laurel, Montgomery County, Rockville, Salisbury, Southern,Western
Magic FX Service in Massachusetts; Birkshire County, Boston, Cape Cod, Lowell, Springfield, Worcester, Service for Michigan , Ann Arbor, Detroit, Flint, Gaylord, Grand Rapids, Jackson, Kalamazoo, Lansing, Marquette, Port Huron, Saginaw, Saint Clair Shores, Sault Saint Marie, Traverse City, Tri-Cities, Warren,
Flogos & party foam machines and cyro jets Service in Minnesota; Duluth, Mankato, Minneapolis, Moorhead, Rochester, St. Cloud, St. Paul, Twin Cities
Fireworks and pyrotechnics, flame FX, snow machine rentals Service in Mississippi; Biloxi, Greenwood, Hattiesburg, Jackson, Meridian,Service in Missouri . Clinton, Columbia, Jefferson City, Joplin
Flames and propane fire Kansas City; Ottumwa, Paducah, Quincy, Sedalia, Springfield, St. Joseph, St. Louis,
Next FX products used in Servicing in Montana; , Billings, Bozeman, Butte, Glendive, Great Falls, Helena, Missoula
Flogos & Fake snow maachines, Snow falling events, cyro jets, crawling smoke, consulting Service in California; Anaheim, Antelope Valley, Antioch, Bakersfield, Burbank, Chico, Eureka, Fresno, Hollywood, Huntington Beach, Inland Empire, Lake Tahoe, Livermore Valley Long Beach, Los Angeles, Medford, Monterey, Napa Valley, Oakland, Orange County, Palm Springs, Pasadena, Sacramento, San Diego, San Francisco, San Jose, Santa Barbara, Santa Monica, Temecula, Ventura County, Yuma
Special effects foam machines , pyro services Nebraska ; Beatrice, Cheyenne, Freemont, Grand Island, Lexington, Lincoln, Norfolk, North Platte, Ogallala, Omaha, ScottsBluff
Flogos & special effectpropane Flame effects and indoor pyrotechnics , snow falling Service in Nevada; Lake Tahoe Las Vegas, Reno
Bubbles and foam machines Service in New Hampshire; Concord Dartmouth, Lakes Region, Manchester, Monadnock Region, North Woods, Seacoast Region, Southern, White Mountains
Full service special effects for movies and theme parks Service in New Jersey; Atlantic City, Bayonne, Belmar, Bloomfield, Camden, Carteret, Hackensack, Hoboken, Jersey City, Montclair, New Brunswick, Newark, Old Bridge, Paramus, Point Pleasant Seaside Heights, Secaucus, Trenton, Wildwood
Confetti and streamer and Snow Service in New Mexico Albuquerque, Santa Fe
Flogos & Confetti and streamers special effect, artificial snow Service in New York; Albany, Binghamton, Brooklyn, Buffalo, Burlington, Elmira, Hudson Valley, Long Island-Nassau County, Long Island-Suffolk County, Long Island-The Hamptons, Manhattan New York City, NY City, Oneonta, Queens, Rochester, Rockland, Staten Island, Syracuse, Utica, Watertown, Westchester,
Pyrotechnical and fireworks, snow machines Service in North Carolina; Charlotte Durham, Fayetteville, Greensboro Greenville, Raleigh, Rockymount, Western, Wilmington, Winston Salem
special effects Service in North Dakota; Bismarck Dickinson, Fargo, Grand Forks, Jamestown, Minot, Williston
Flogos & Pyrotechnicians and flame operator Services in Ohio; Akron Cincinnati, Cleveland Columbus Dayton Lima, Toledo, Wheeling, Youngstown, Zanesville
Special effect events Service in Oklahoma; Oklahoma City, Tulsa, Wichita Falls
FX machines, snow machine rental Services in Oregon; Bend, Eugene, Klamath Falls, Medford, Portland, Salem,Service in
Magic FX pyrotechnics, flame FX Special effect rentals Pennsylvania , Allentown, Erie, Harrisburg, Johnstown, Philadelphia, Pittsburgh, Poconos, State College, Wilkes Barre, York
FX services in Rhode Island; Newport, Providence
Flogos & snow displays Services in South Carolina ;artificial indoor snow Charleston, Columbia, Florence, Greenville, Hilton Head, Myrtle Beach, Rock Hill
Foam machine Service in South Dakota; Rapid City, Sioux City, Sioux Falls
Flogos & snowmastesr snow machines, propane flames, Licensed flames pyrotechnics operatorService in Tennessee; Chattanooga, Jackson, Knoxville, Memphis, Nashville, Tri Cities
Pyrotechnics and Gas Flames operators, snow machines, Licensed flames pyrotechnics operato services for Texas ; Abilene, Amarillo, Austin, Bay City, Beaumont, Corpus Christi, Dallas, El Paso, Fort Worth, Galveston, Harlingen, Houston, Laredo, Lubbock, Odessa, San Angelo, San Antonio, Texarkana, Tyler, Victoria, Waco, Wichita Falls
FX consulting Service in Utah; Provo, Salt Lake City
indoor snowfall machines Service in Vermont; Burlington, Manchester, Middlebury
Pyro and flame Services in Virginia; Charlottesville, Fairfax, Fredericksburg, Hampton, Harrisonburg, Manassas, Norfolk, Northern, Richmond, Roanoke, Vienna
special effect machines Service in Washington; Olympia, Seattle, Spokane, Tacoma, Vancouver, Wenatchee, Yakima
Confetti and bubble machines Service in West Virginia; Beckley, Charleston, Clarksburg, Huntington, Parkersburg, Wheeling
Smoke FX for corporate events Service in Wisconsin; Appleton, Ashland, Eau Claire, Green Bay, Janesville, Madison, Milwaukee, Oshkosh, Prairie du Chien, Racine, Rhinelander, Superior, Waukesha, Wausau
Theatrical effects Service in Wyoming; Casper, Cheyenne, Gillette, Jackson Hole, Rock Springs