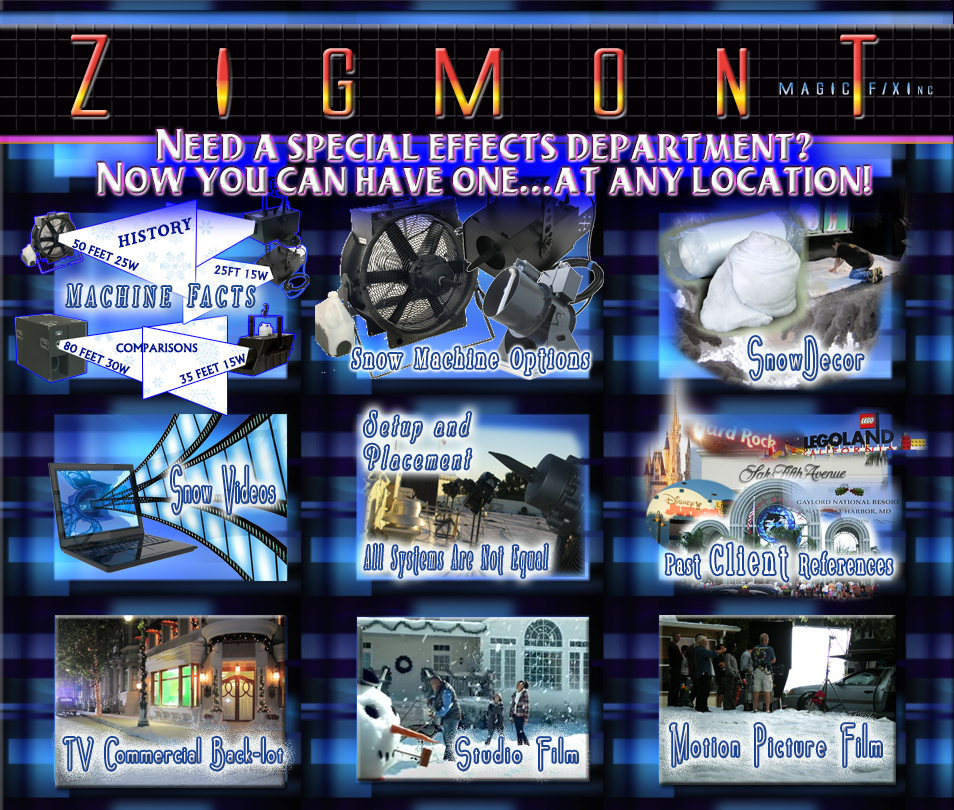 Effect Specialist® Spectacular Snowfall Events with Professional Grade Results Nationwide! Hire the company Theme Parks uses!
40 snow storm machines use 100 gallons of snow fluid each night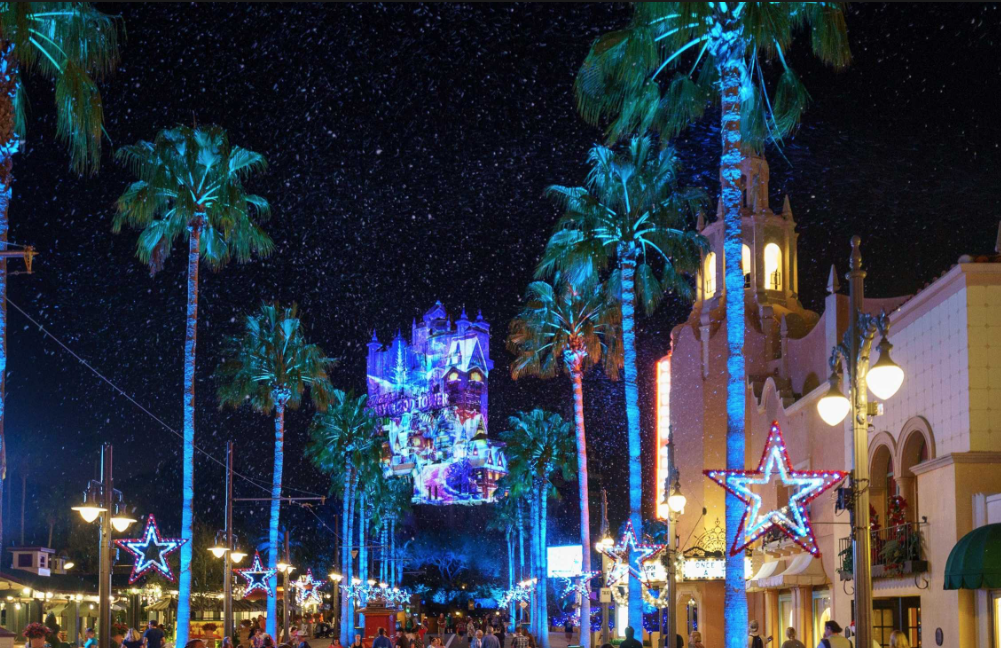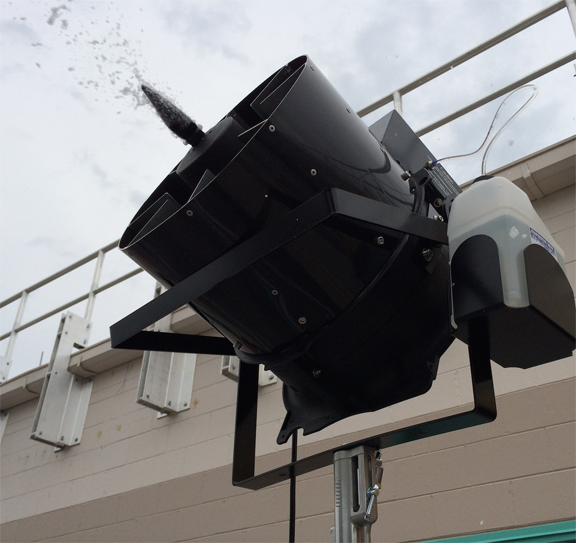 Snowmasters snow storm snow machine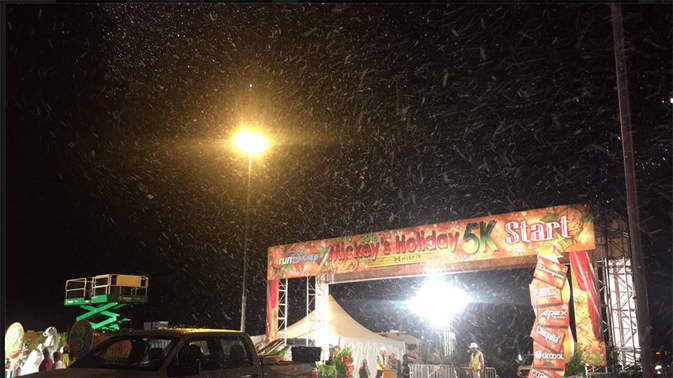 A Snow Zone is a group of Snow Machine on a lift which creates a wonderful effect as seen here.

A Snow Zone in action call and ask Lisa how you can create a snow zone.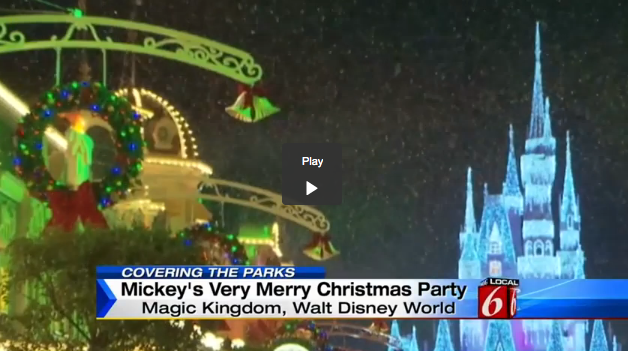 Snow Machine Systems are not created equal when comparing snow machine models & brands when on the job site. Each machine has its place for the job you need them to do. Here are examples of snow machines setup and placement in the field.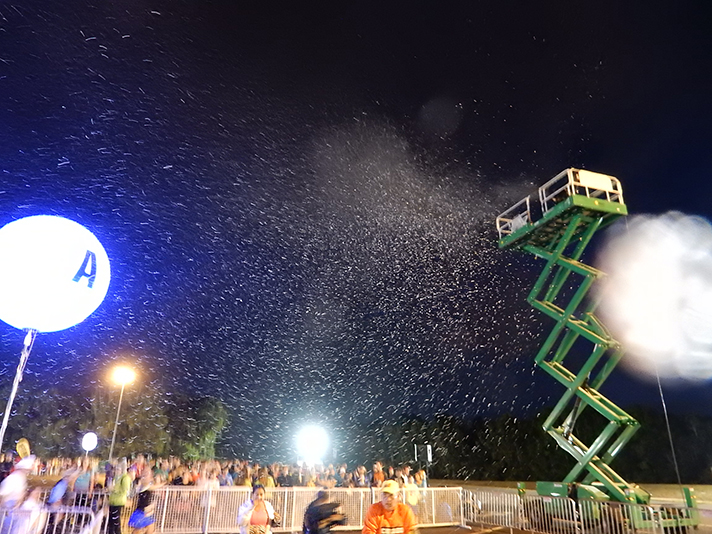 Snowmasters T 1500's on a lift we call a snow zone that we provided for Marathon that we call a snow zone.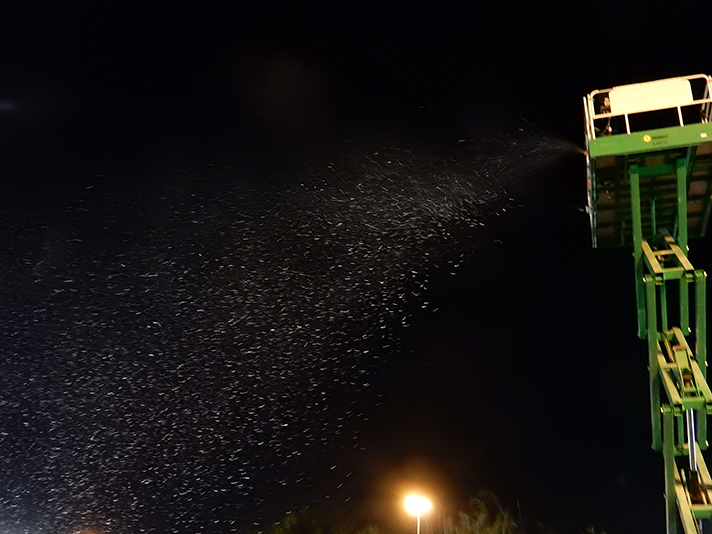 This concept will work with T 1000's, T 1100's, T 1500's and with other style blowers.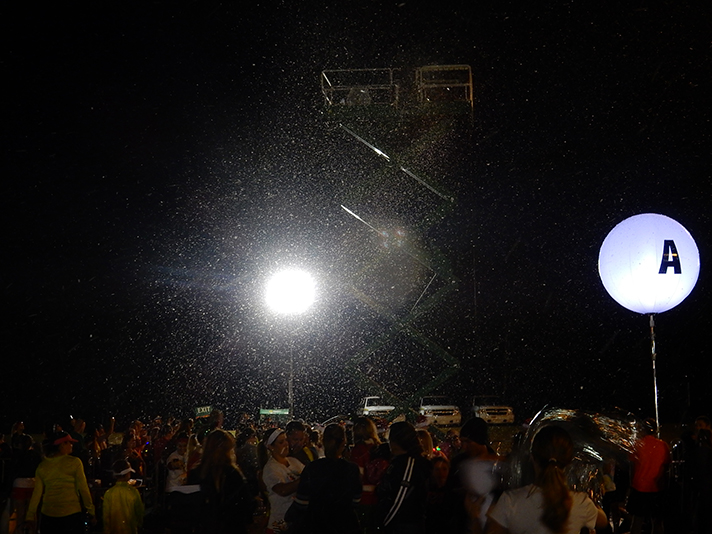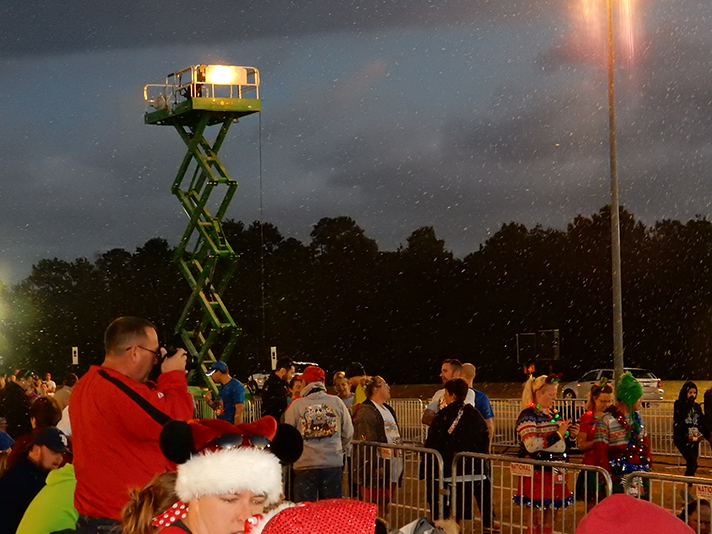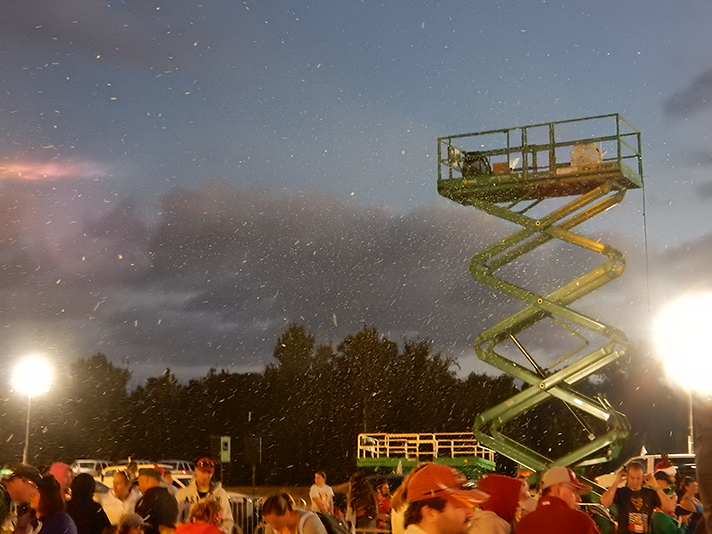 Our Fleet of T 1500's – T 1100's – T 1000's T 1600's snow machine are all performance enhanced and stock snow machines from the factory will perform different than our enhanced snow machines. Our service of tweaking the performance of snow machines as used Theme Parks such as Theme parkto obtain a unique result in magical looking falling snow. We call this the Disney Look. These improvement will save on fluid as well. The Results will provide smaller flakes at max volume as well as more volume in the air.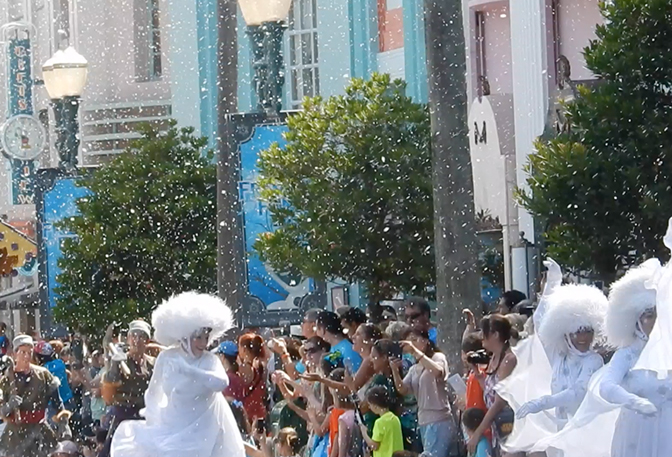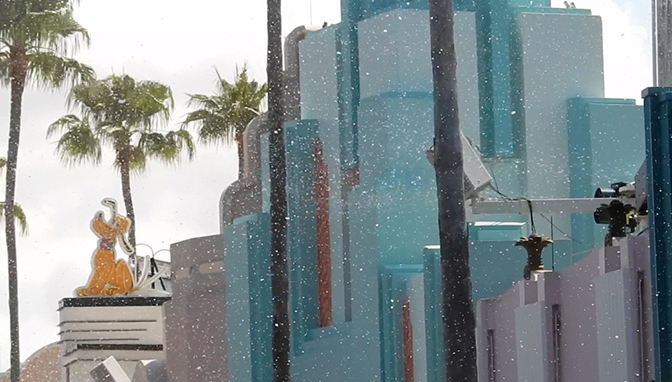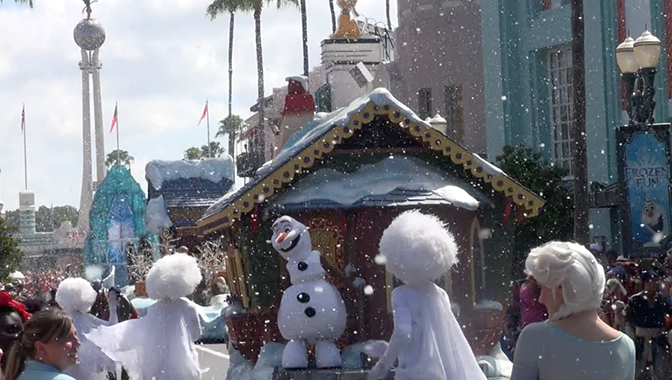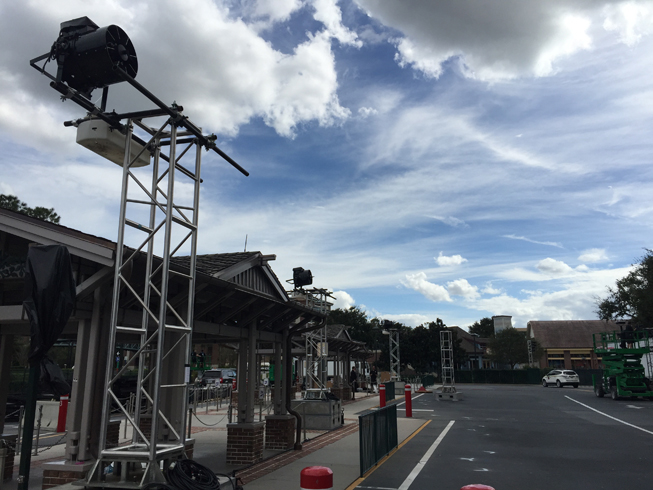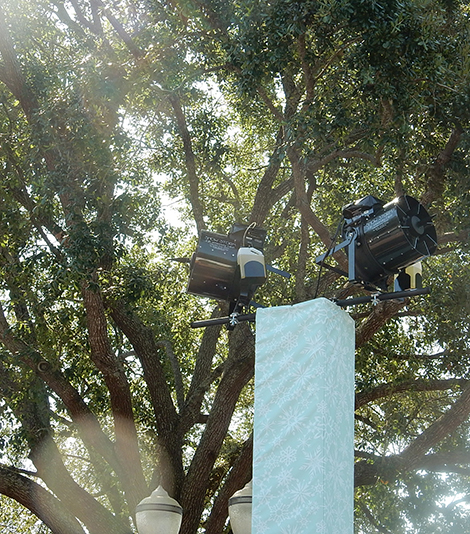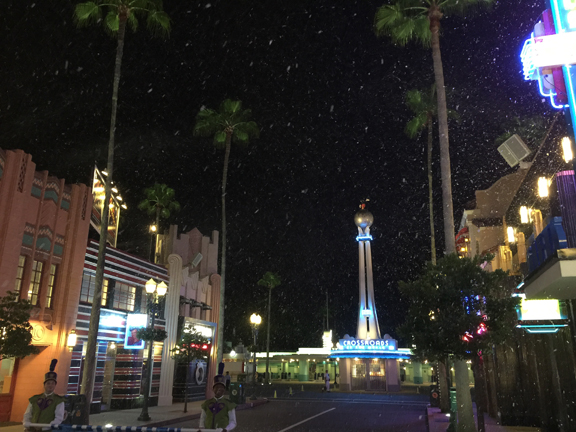 Frozen Summer Fun With snowmasters Snow Storm machines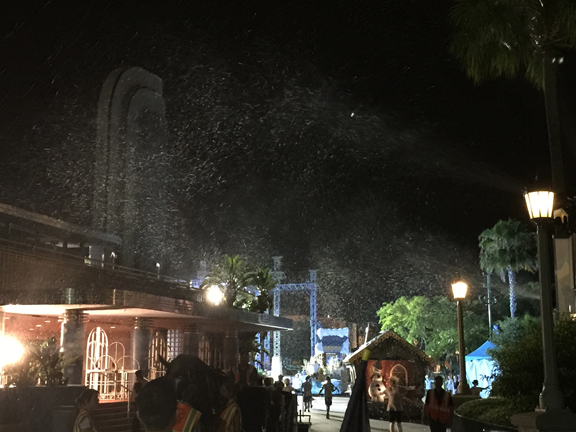 Oh yes we are the consultants, installer and snow vendor for Frozen Experince at Hollywood Studios.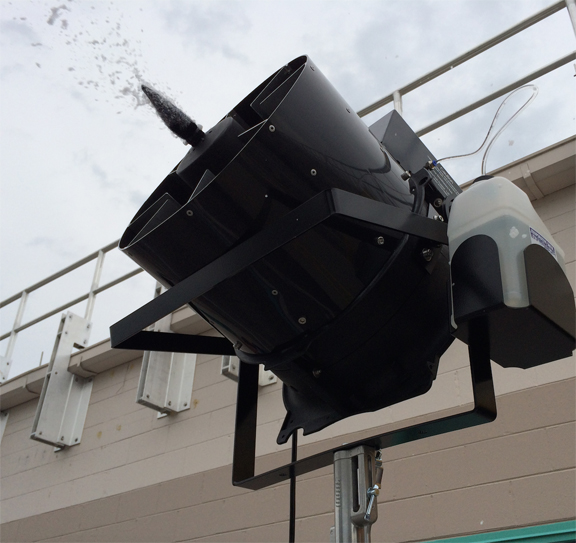 Machines with one gal and 25 Gal supply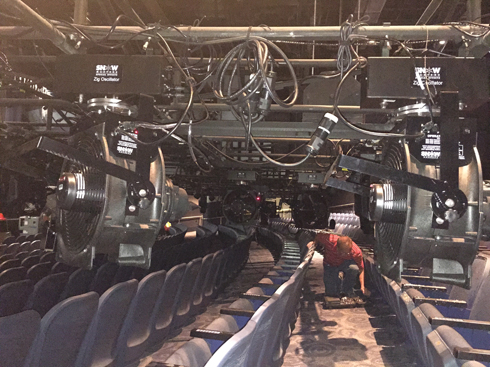 Install At frozen Theater.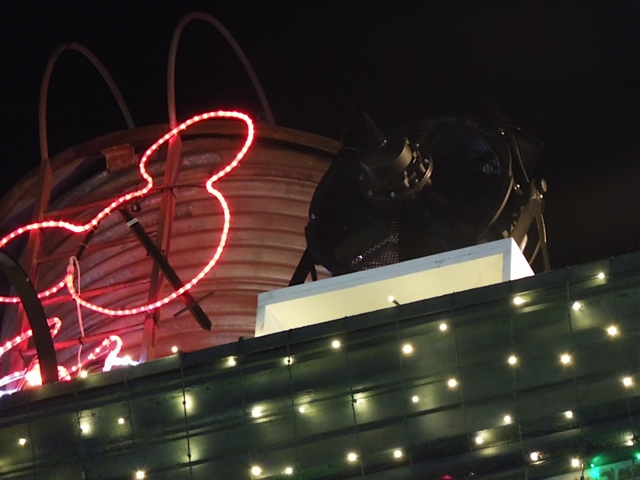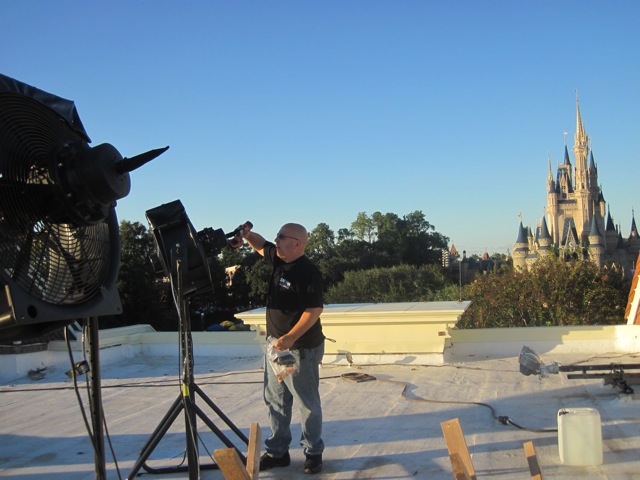 You not going to gain Theme park Results with any other snow machine except Snowmasters......period! EffectSpecialist® is The Theme Park entertainment industry's best source for realistic snow effects as seen here on Roof tops Tweaking the machines install. Snow at theme parksis the SnowMasters Brand and Effectspecialist® Company which provides the quality control. We are the authorized snow machine Vendor. Our work entails mocking new snow designs, demo designs to producers, installing snow machines, renting machines and consulting on snow effects.
There's a reason why other companies don't show you the snow machines theyt use, because if its not SnowMasters Brand it's not a Professional Model used by the Top Names in the entertainment winter theme events and attactions.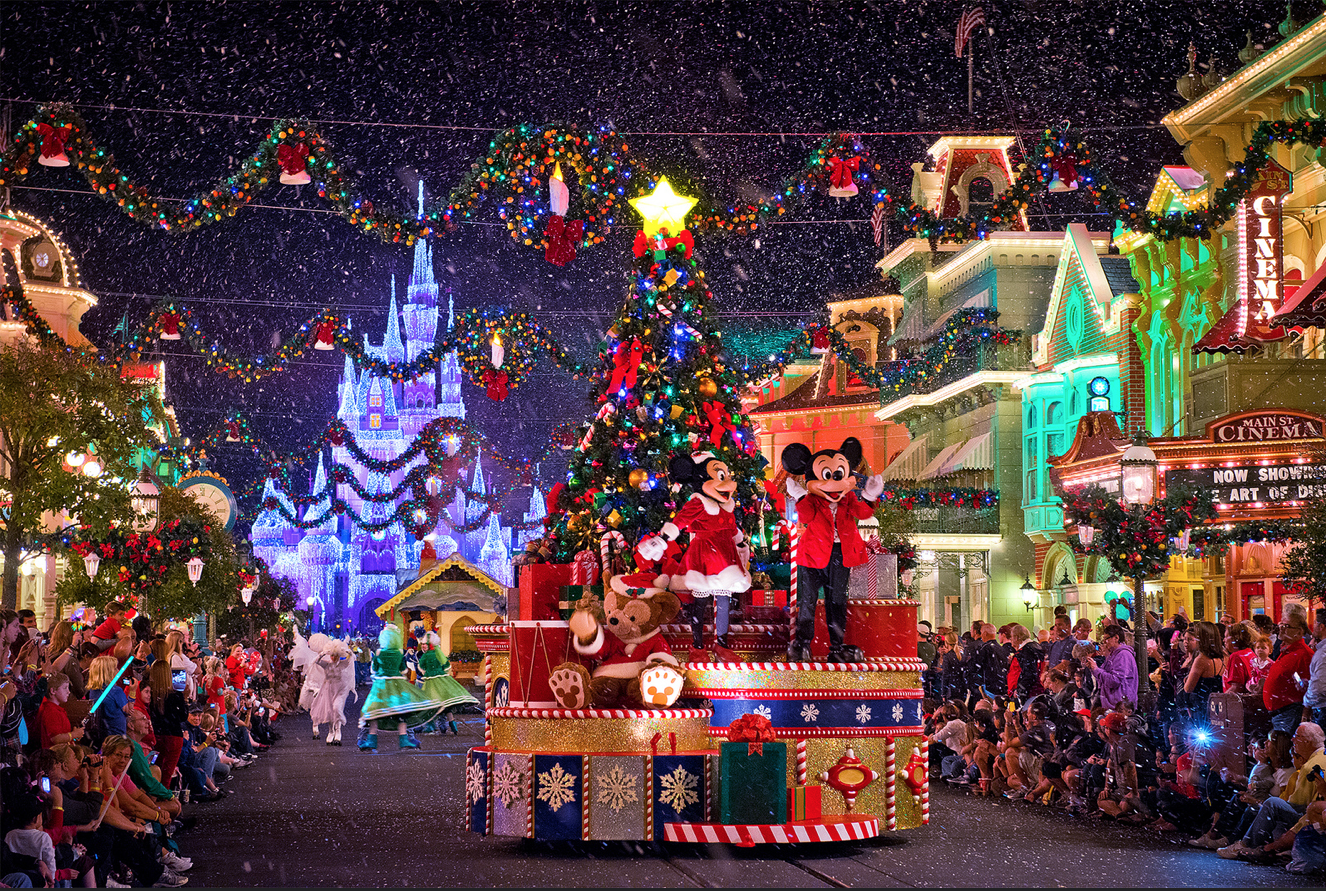 We been involved with Main Street Snow since 2009, producers say it keeps on getting better every year. Using 33 T 1500's along 400 ft of Main Street.
Entire Fleet has Snow on Winter and Holiday Cruises with our Snowmasters Snow Machines.
We work on all Hollywood Studios and Main Street USASnow Events Florida. Want snow flurries like Theme ParksCall Zigmont @ 813.689.6269 or zigmont@zigmont.com
We are the snow vendor consultant for all things that are snow effects and snow machines for Theme Park Frozen Summer Fun Live 2014!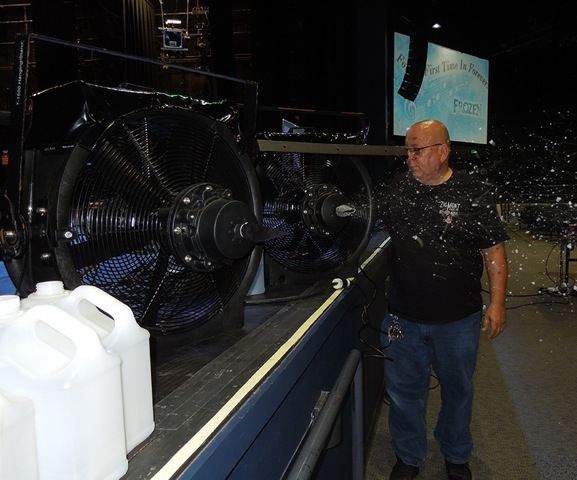 Zigmont working the install at Hollywood Studios, Zigmont The Effectspecialist® is perparing to install Snowmasters T 1500's..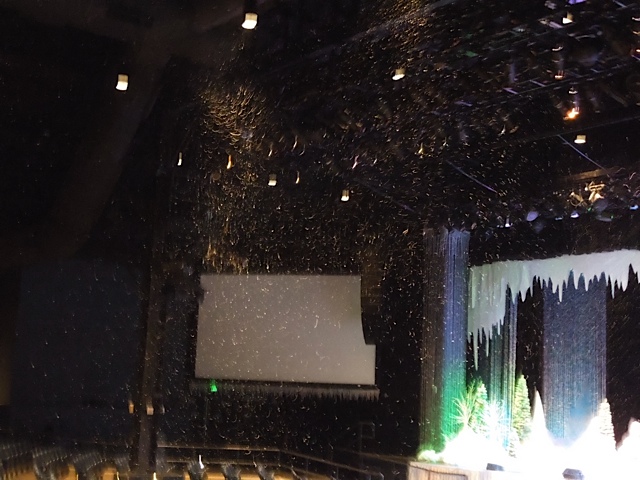 There will be summer snow in the Streets ofs Hollywood Studios throughout each day as we just prepared and readied 60 T -1500 snow machines for the roof tops just like for Christmas at Main street but a bit more intense. I had snow machine rentals in Premiere Theater for the A "Frozen" Sing-Along Celebration, until we installed new machines.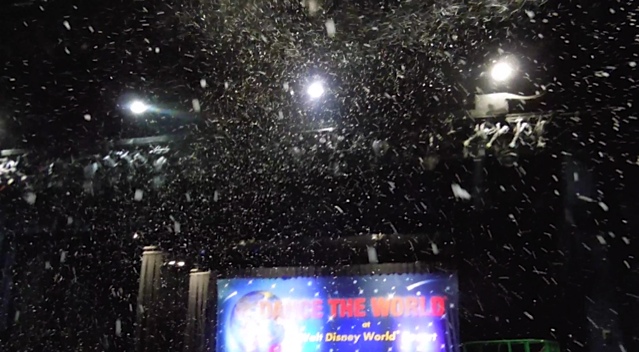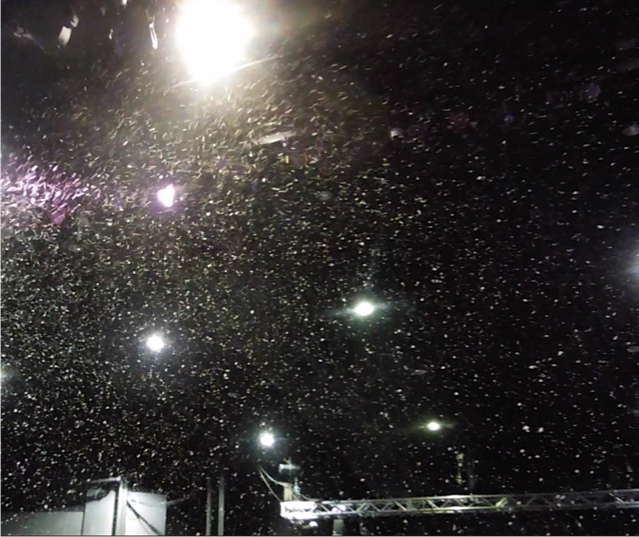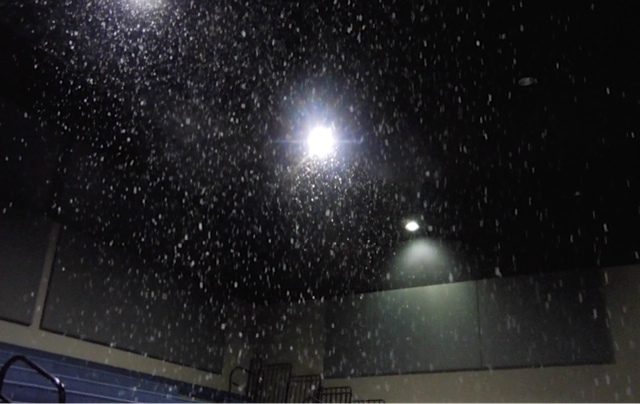 Hollywood Studios is about to be "Frozen" over. ... The 20-minute show in Premiere Theater has our snow machine design as well as we installed the snow effects.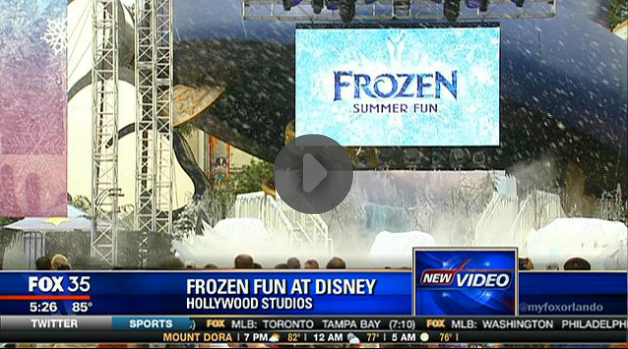 .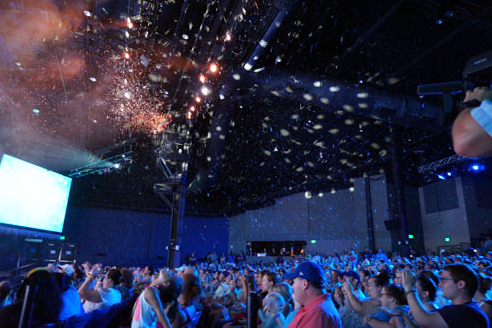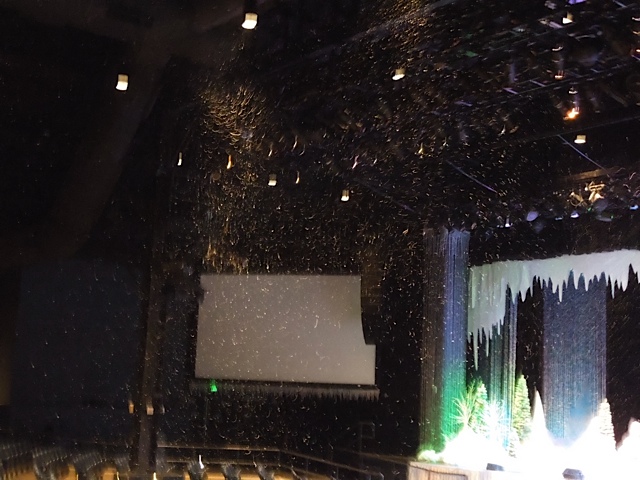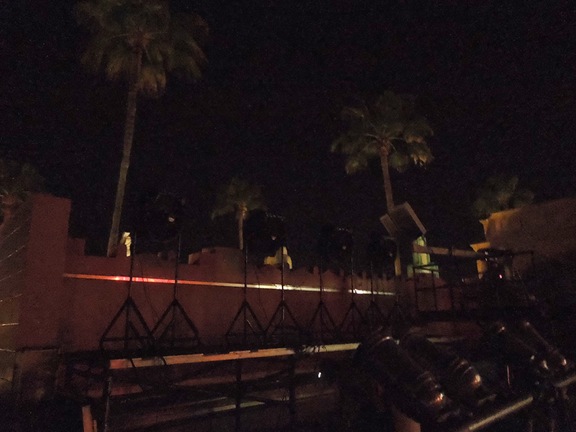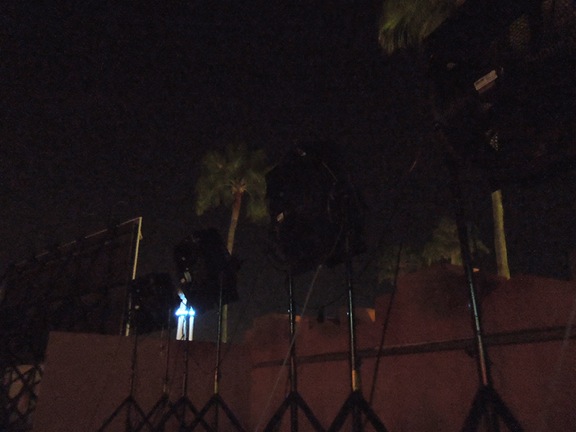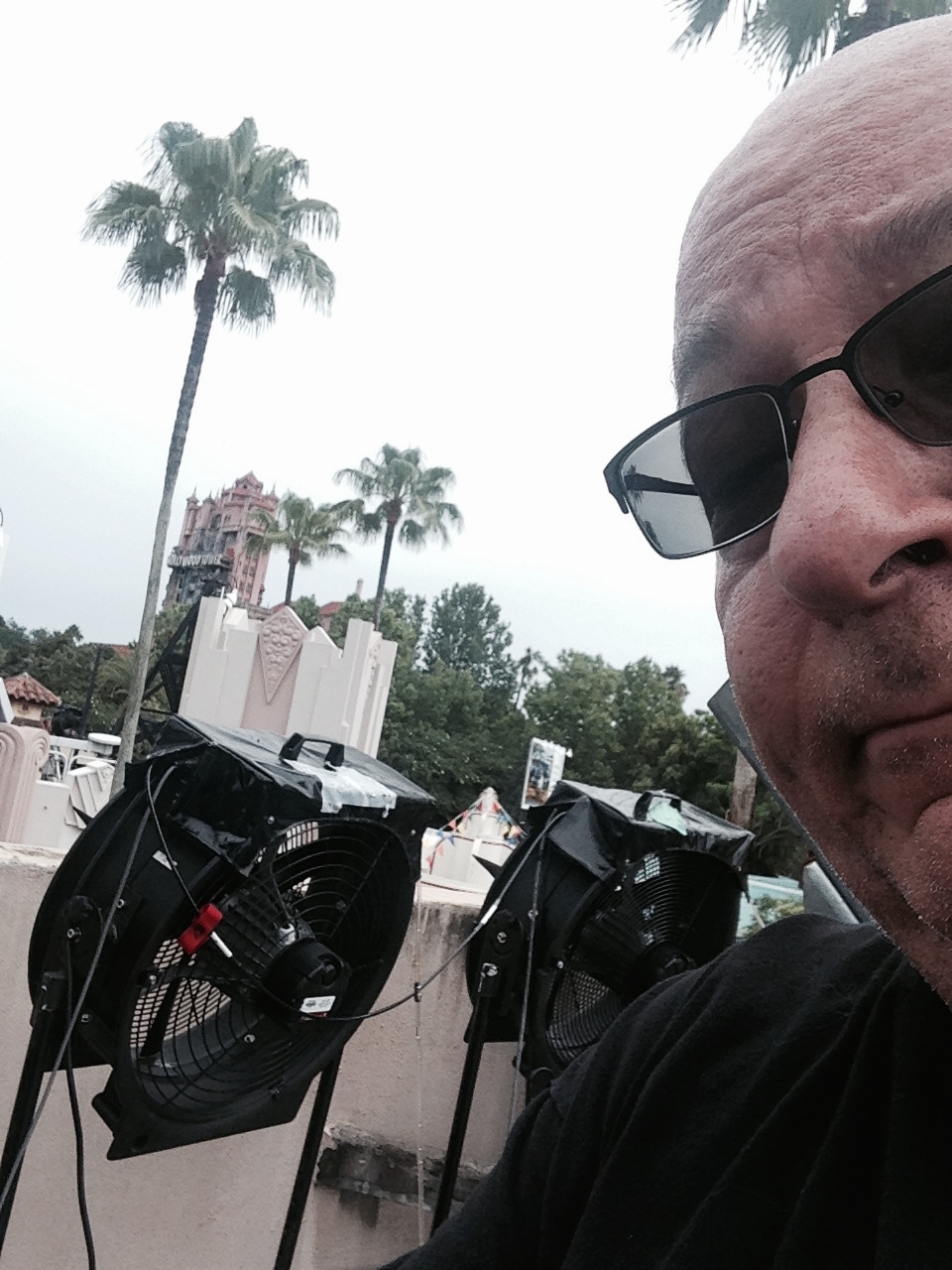 Snow Machine for massive snow fall with Snowmasters T 1500 snow machines Technically Supervise by Zigmont effectspecialist® for the Frozen Event.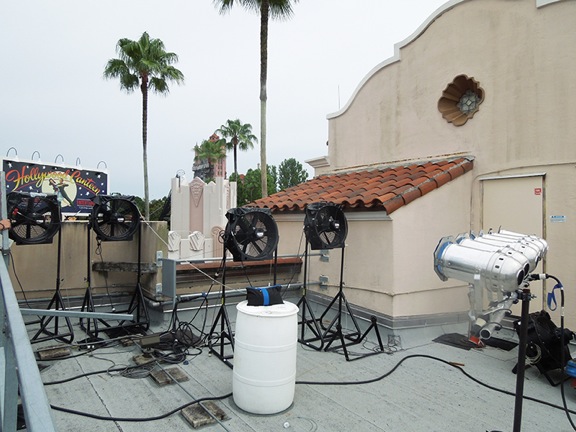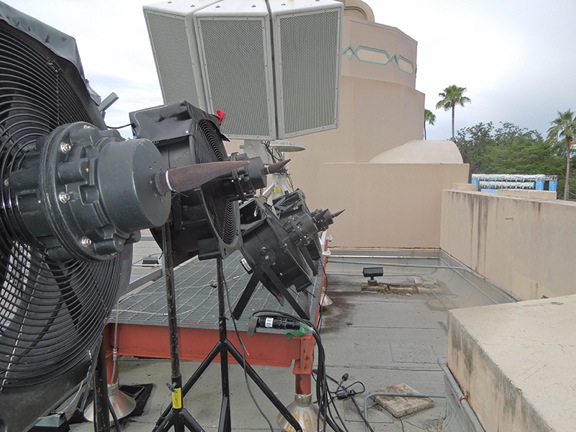 We consulted and advised as well readied the 60 snow machines and rented addition snow effects and made the snow happen with the high quality theme parksexpects from me. Frozen snow machines that I am preparing for Frozen Theme Event right next to sound stage #1 and them installed on the Rooftop of Hollywood Blvd. right in front of the Wizard Hat Icon Stage.
.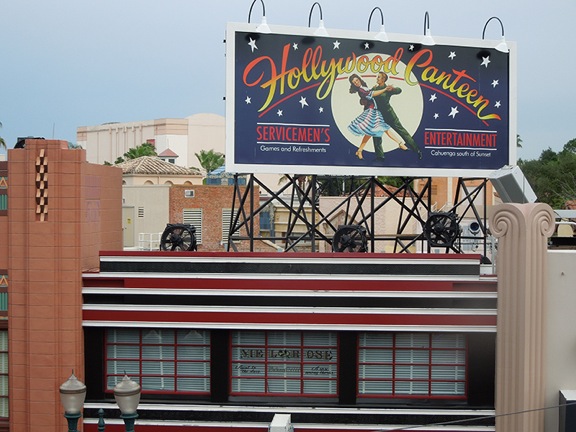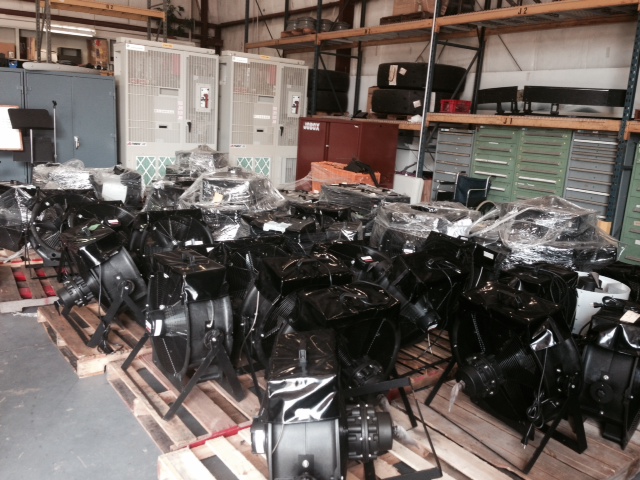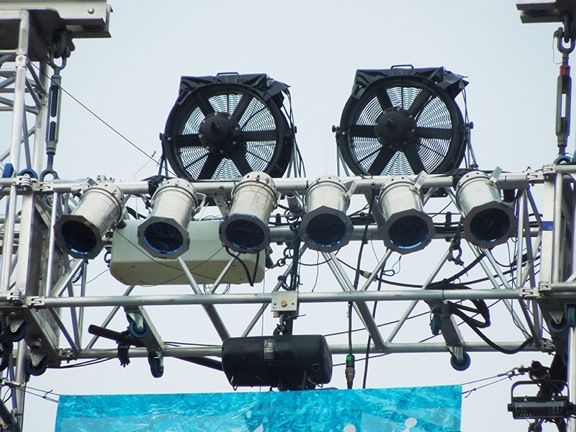 Hollywood Studios Roof Top T - 1500 Snow Machines for Frozen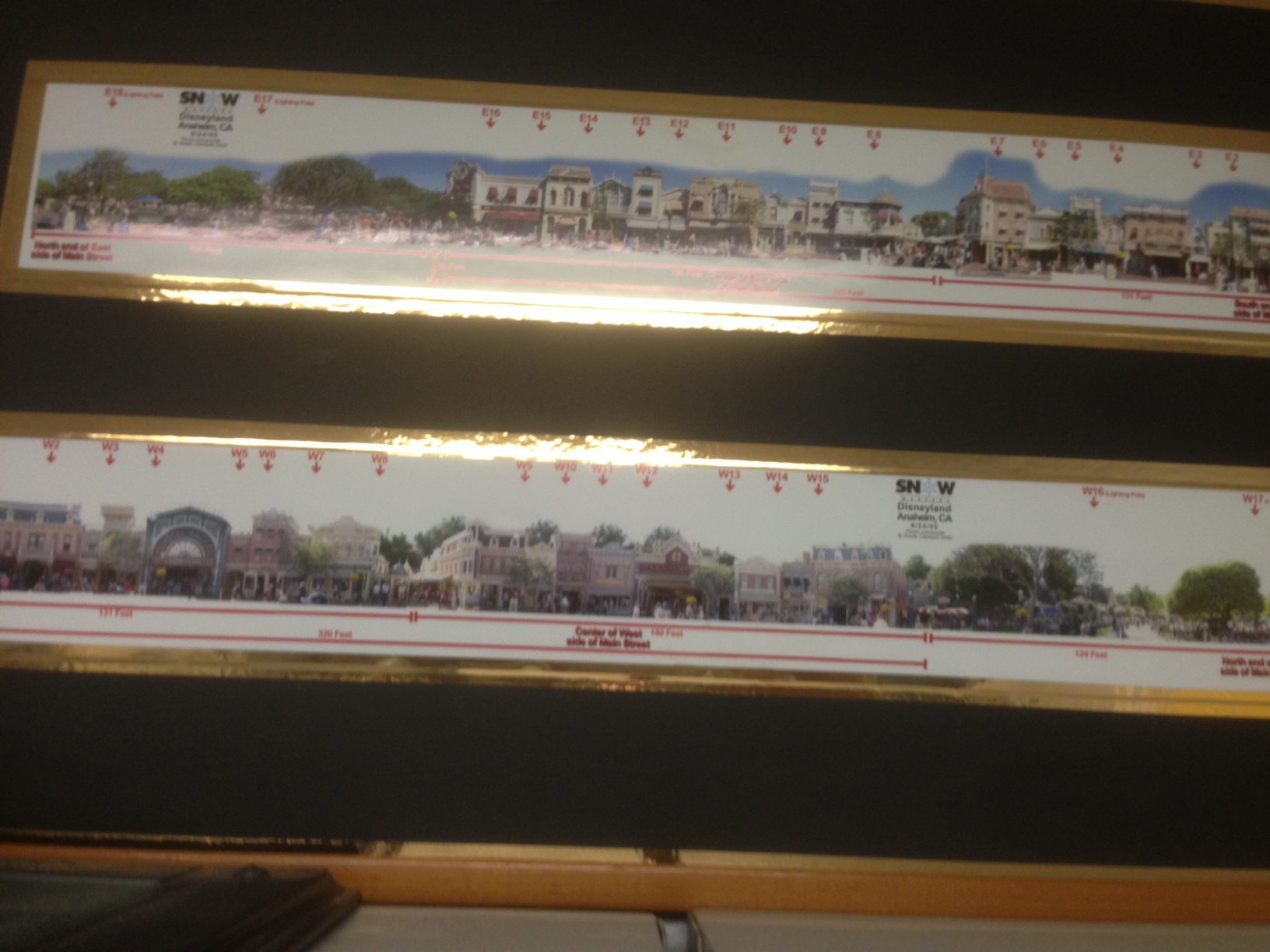 T 1000 snow machine Placement 2000 - 2008 of T-1000's snow machines.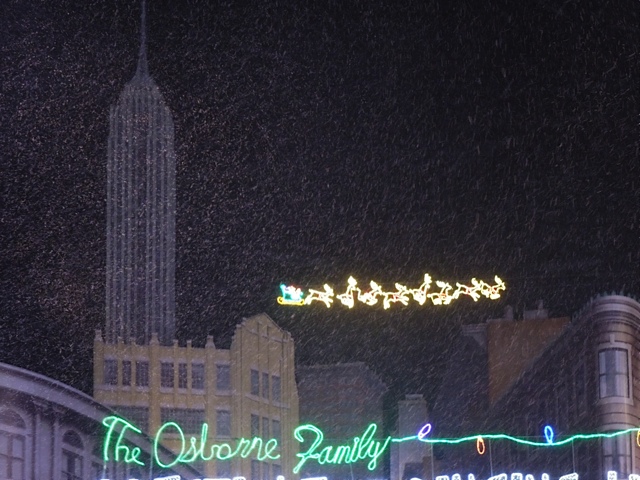 We designed, demo the snow to producers, installed consultant for Hollywood Studios Osborne Family Spectacle of Lights 2013 - 14 with all new T 1500's Max's and Snow Storms snow machines.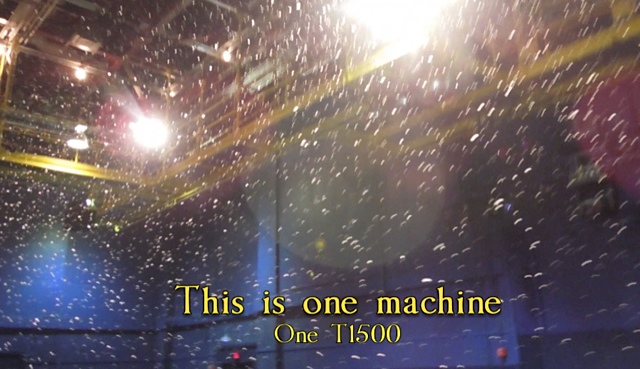 T 1500 Evaporative Snow Machine at Disney Holly Studios Show Mickey's Playhouse
Major Client & Projects;
Frozen Summer Fun: Live at Hollywood Studios 2014 - 18
Theme Parks Orlando 2008 - 2009 - 2010 - 2011 - 2012 - 2013 - 2014 - 2015- 2016 - 2017 - 2018
Universal Studios Theme Park Florida 2008 - 2009 - 2010 - 2011 - 2012 - 2013
Sea World Theme Park TX, FL
Bush Gardens Fl
Silver Springs Fl 2011
Legoland Fl 2011 - 2012- 2013 - 14
Blizzard Beach 2013
MGM Studios Florida 2013
Vacation Club Property 2012 - 13 -14 - 15
Mickey's Playhouse Theater 2012- 13
Epcot Canada Pavilion 2012 - 13 - 14 -15
Mickey Mouse Wine and Dine 2013 - 14 - 15 - 16
Mickey Mouse Hong Kong 2015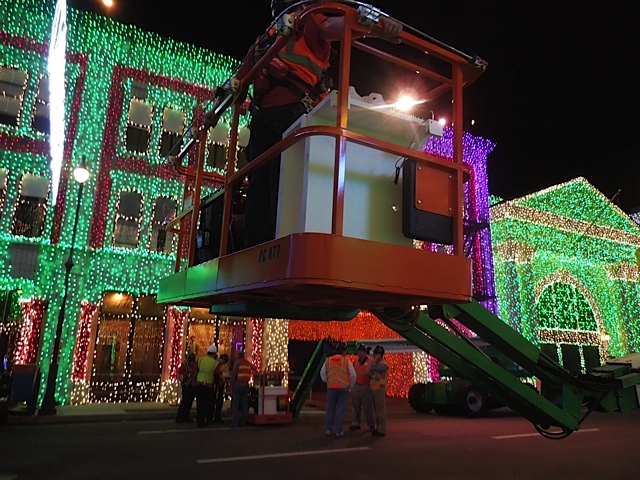 Zigmont Magic F/X specializes in Fake Snow Machine Services, providing America with the Finest Snow Machine Effects which are also the most technically advanced special effect methods of producing artificial snow available in the world today. We have rental services as well as technicians to hire that will provide the most realistic snowfall you can acquire for a studio shoot or live event for the public. We have the most diverse array of industrial strength series of snow machines from around the globe with over a dozen different snow machines to select from. Featuring High Power - High Range - High Volume Evaporative Professional Series, Commercial Series, Studio Series and Consumer Series fake snow machines such as U.S. based Snowmasters along with the leading brands of commercial application fluid-based artificial snow machines companies worldwide such as SNOWboy snow machines. Our snow machines rental services can spray a large area with consistent size and shape simulated snow that will evaporate within 30 - 90 - 120 seconds of air time depending on settings. With No Staining, No Residue, No Foamy Messy Cleanups, No Accumulation, No Slippery Properties and is Non-Allergenic, Biodegradable, Flameproof, Non toxic and Dermatological tested.
Snow Machine Rental Price Sheet 2014
Renting Snow Machines 101
We rent snow machines Nationwide @ Zigmont Magic FX Inc 813 689 6269 e mail us @ zigmont@effectspecialist.com
Snow Service Experience for Theme Parks
Zigmont Magic FX is used by most the major Theme Park Studios, Universal Studios, Hollywood StudiosOrlando, Paramount Studios. Busch Gardens Tampa, These Theme Parks use our continuous floating snow effect that evaporates on contact and they consider us the snow effect experts and uses our experience as a key resource. It makes sense to use the same resources as they do and same machines as well! We bring the machines to our standards.
Mickey's Christmas Party - Harry Potter Theme Attraction Universal Studios - Seaworld Christmas Celebration - Holidays at Busch Gardens
We are experience in designing and mocking snow effects for major theme parks projects. Which included design conceptualize effects for their specific applications considering aesthetics, technical feasibility, proper machine placement, movement, snow flake size configuration selection and budget. We advise as to the best use and staging of the snow effects with responsibilities for snowfall concept mock-up design, sound stage testing, Coefficient of Friction Test. Guiding this projects through mechanical integrity throughout pre-production and installation for Theme Park Attractions worldwide. We are Snowmasters outsource vendor to head-up projects and working as the effect master on all theme park projects. Zigmont Magic FX and Snowmasters Studio are the leading innovators of realistic Evaporating Snow ™ snowfall.
Our work is completed at Mickey Jr. New Show with Our Snow installed in the Florida Theme Park at Disney Hollywood Studios. Our Fake / Faux snow machines and services as special effects designer and full service FX Tech are employed by Theme parks.
Florida Theme Park Visitors Dazzled With Snowfalls
Effectspecialist.com snow effects help provide a one-of-a-kind magical adventure for The Wizarding World Of Harry PotterTM. Snow effects for the Orlando resort's special effect applications took into account mechanical integrity throughout pre-production and installation to include; aesthetics, technical feasibility, proper machine placement, movement, snow flake size configuration and budget.
Whether your experience snow at Universal Studios The Wizarding World of Harry Potter™, or if you're on a Cruise Ship and it's snowing throughout the Walt Disney Theater, perhaps at SeaWorld Texas and you're seeing a snowfall at a Sesame Street Theater you have seen our work.
In 2000 Theme Parks started to do Nightly Snow Falls Snow Nightly at Theme Park and they use our Brand Snowmasters T 1000's. In fact the 1200 ft long feet of show falling in the streets were placed on roof tops and lampposts used 72 T- 1000's snow machines. That set the pace for snow events all over the country. Last year they switched to a shorter 400 foot street area while using 28 T- 1500's for Main Street USA (Downtown ) snow event. In the past years we installed the T 1100's snow machine effects for Disney on both of their Cruise Ships in the Walt Theater, snowing the entire showroom.
We test, advise, consult and check to make sure all snow effects are 100% at Disney, this stage show is using 4 Snowmasters T 1500 max tweaked by me and made a special fluid formula as well. 2012
Our Theme Park and Disney Cruise Line Work
We are snow consultants and a key resource for Theme Parks Florida and Disney Special Effects Dept., we are a authorized Snowmasters satellite repair facility for Disney and we make sure the falling snow is Top Quantity with our park visits to tweak the snow systems to the Zigmont Standards. No other special effects company provides this service or improves snow effects for Disney but the effectspcialist®. We have worked at Universal Studios and Seaworld as a independent snow technician, advisor, designer and vendor.
In 2000 Disney Theme Parks started to do Nightly Snow Falls Snow Nightly at Disneyland Theme Park and they use our Brand Snowmasters T 1000's. In fact the 1200 ft long feet of show falling in the streets were placed on roof tops and on lampposts using around 72 T - 1000 snow machines. That set the pace for snow events all over the country. In 2010 they switched to a shorter 400 foot street area and calling the event Mickey's Christmas Party while using 28 T- 1500's for Main Street USA snow event. In the past years we installed the T 1100's snow machine effects for Theme Parks on both of their Cruise Ships in the Walt Disney Theater, snowing the entire showroom.
You can use the very same snow machines as Theme Parks, Disney Cruise Ship Line, MGM Studios, Universal Studios, Paramount Kings Island, Seaworld Florida and Hollywood Movie Studios use.
We were ask to do a feasibility study and survey for Disney Blizzard Beach by s for a permanent snow install at several locations within the property. We provide the snow machines specifications and design type. We provided a demo for the parks management and will installed the snow machines.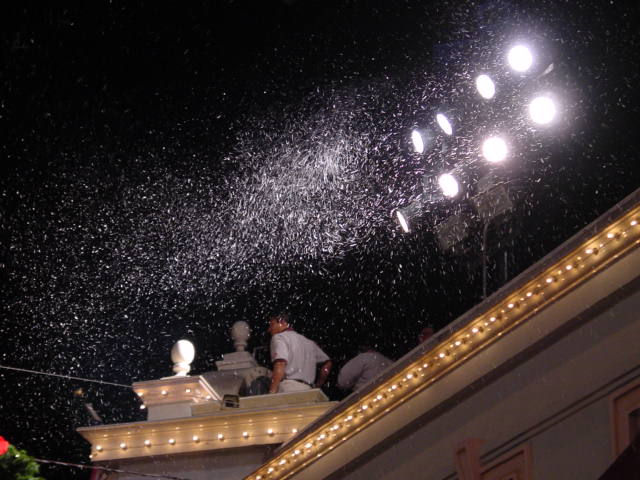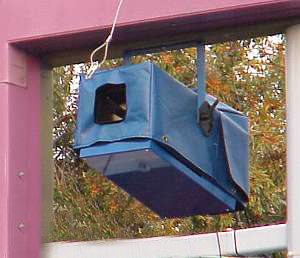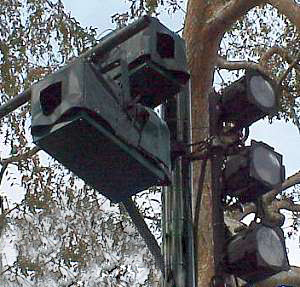 We are going to finish this Blizzard Beach Snow Install on Wednesday when we also install snow machines at Mickey's Play House at the Studios same day.
This a a motion sensor on the mini gold path surprise in 2013.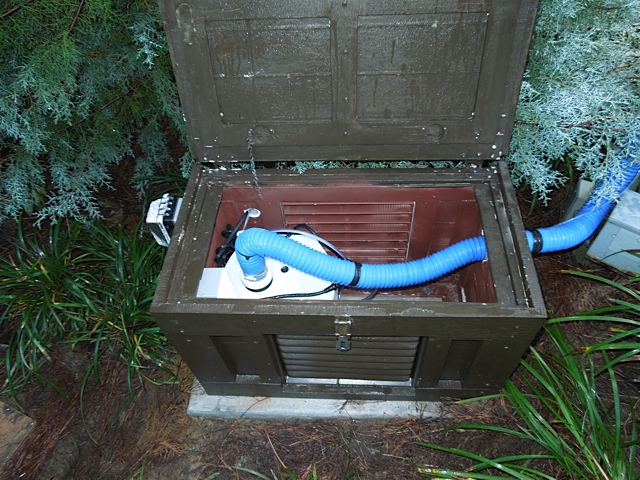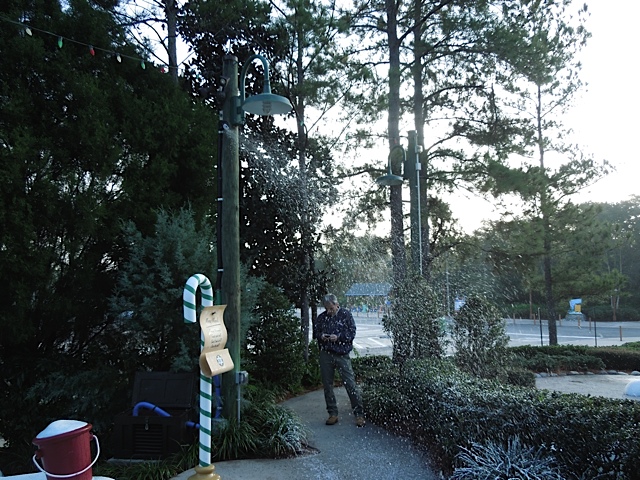 snow has always been done right, from when they started snow showers in 2000 they have always gone over the top to make the falling snow on Main Street USA perfect.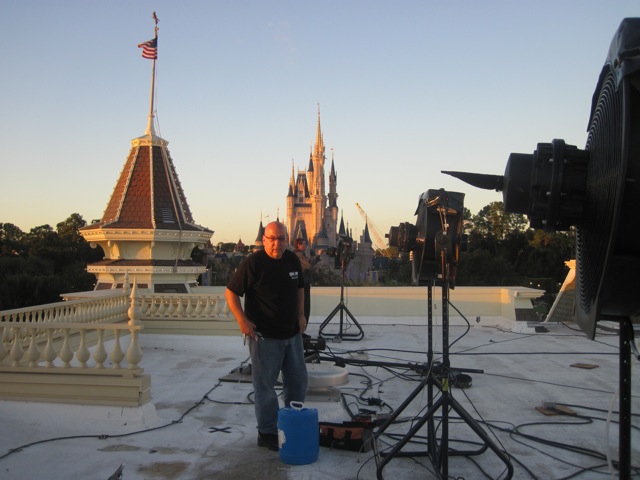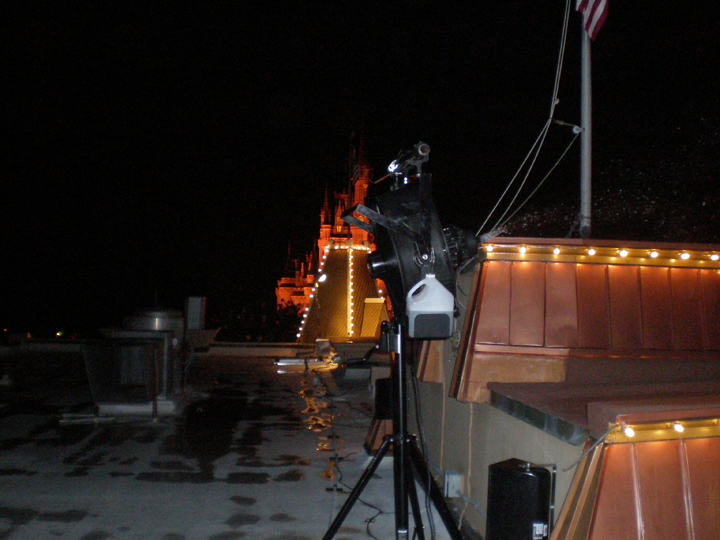 Zigmont on Main Street USA roof top tweaking the snow machines like only he can for Mickey's Christmas Party 2010 - 2011 - 2012 -13-14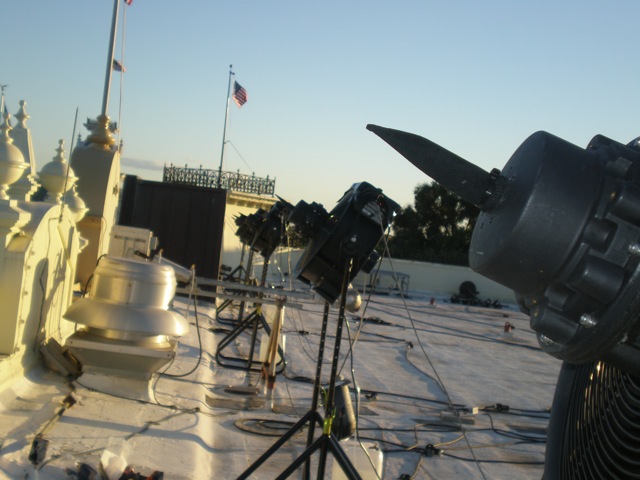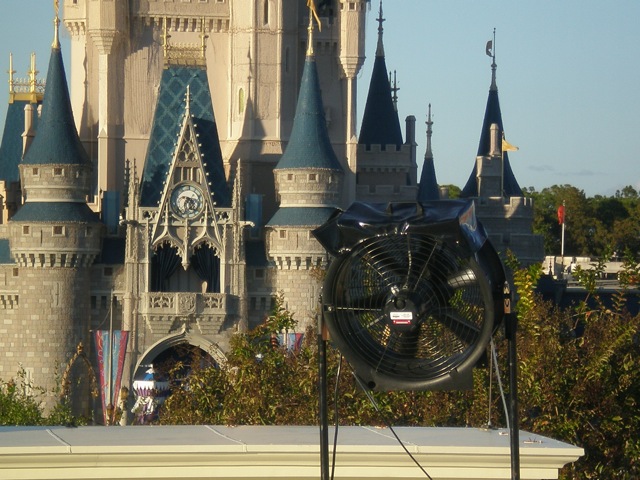 Now Disney uses 28 of the Snowmasters T- 1500 Max models in Florida and 33 of the T 1500 Mini's In Anaheim. Snowmasters is the Machine of Choice.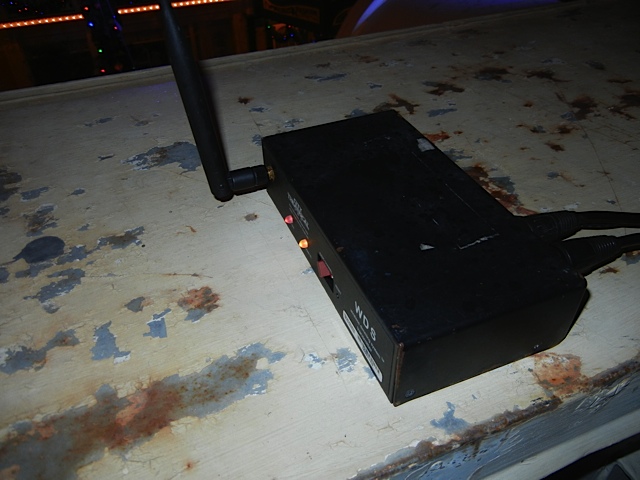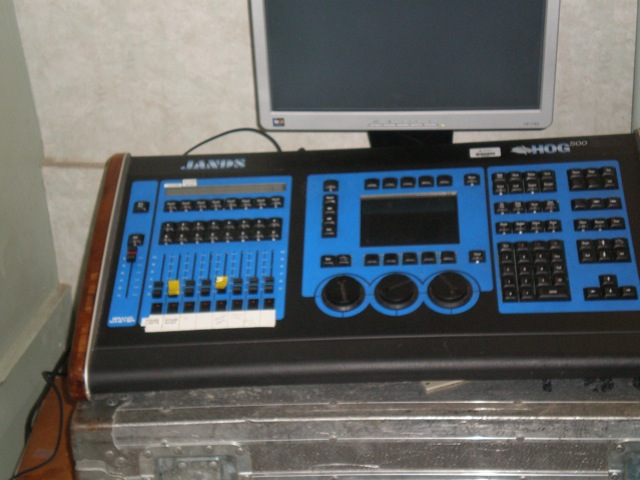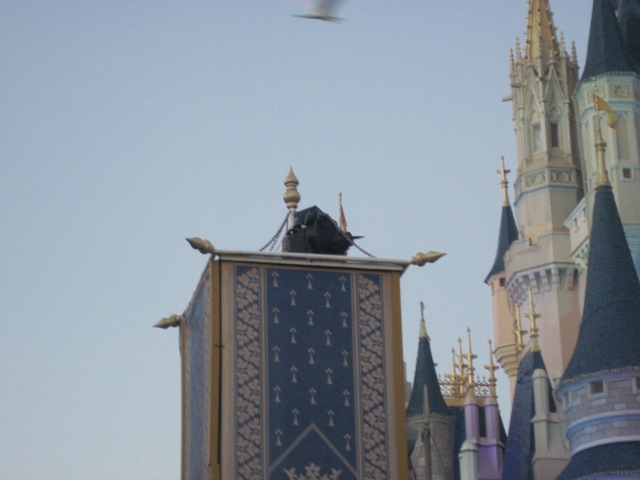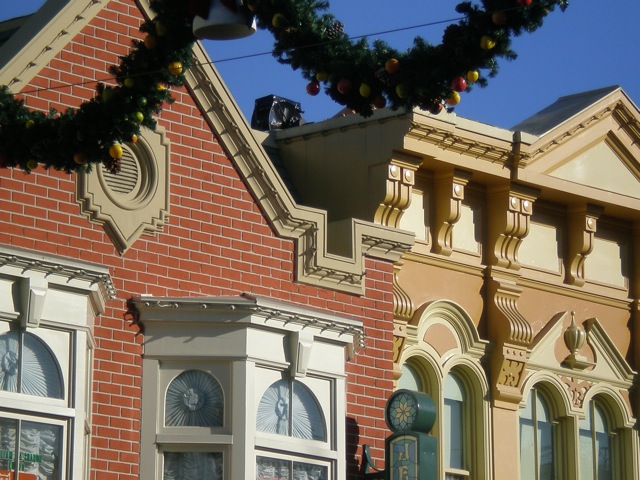 Controls snow machines with wireless DMX and a Whole Hog controller, snow machines next to machine castle and a snow machine on the roof seen from the street.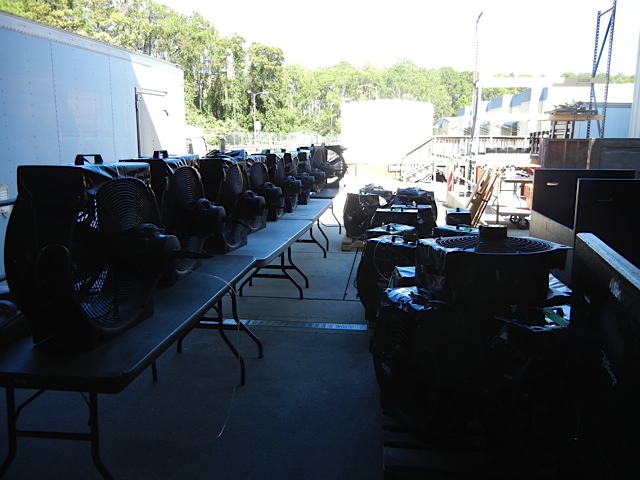 We tech and tweak all of snow machines (as see above, is a sampling) each year at the Pyro Compound, as well as supervising the rooftop install. Making Snow Shine
.We advise and consult as well as tweak the machines and repair Main Street Snow or now as its called Mickey's Christmas Party, Castle snow and stage shows snow Orlando Florida.
The sound of the video is the street washers Not the snow machines.
A redesign of Snow Machines 2012 at MGM Studios for the Famous Osborne Light Show will be implemented after we performed a demo and advise to the best results for an install. We look forward to the install and see the stunning results this fall.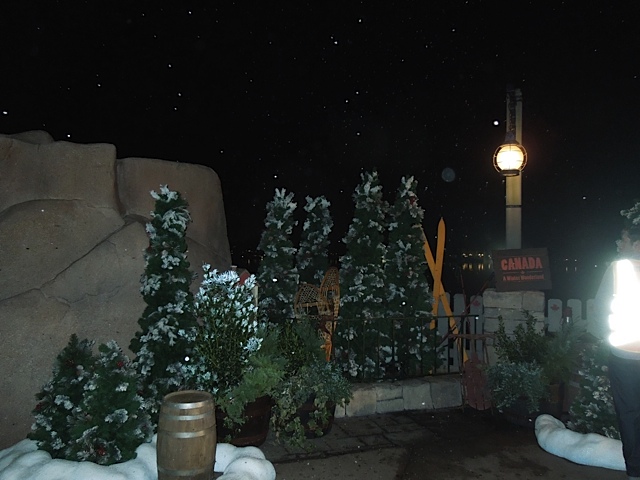 Snow at Epcot 2013 rental at Canadian pavilion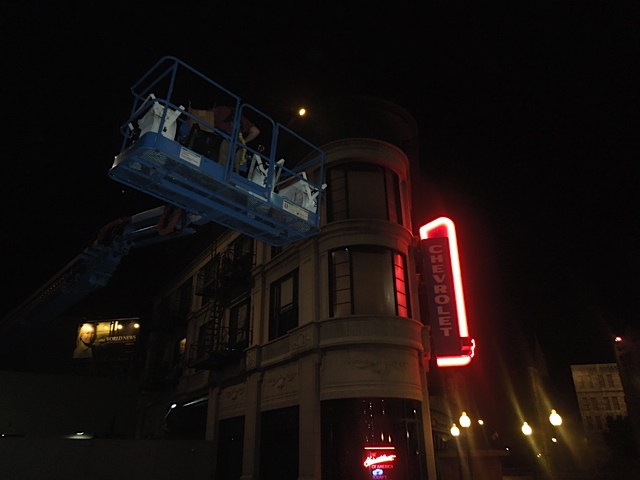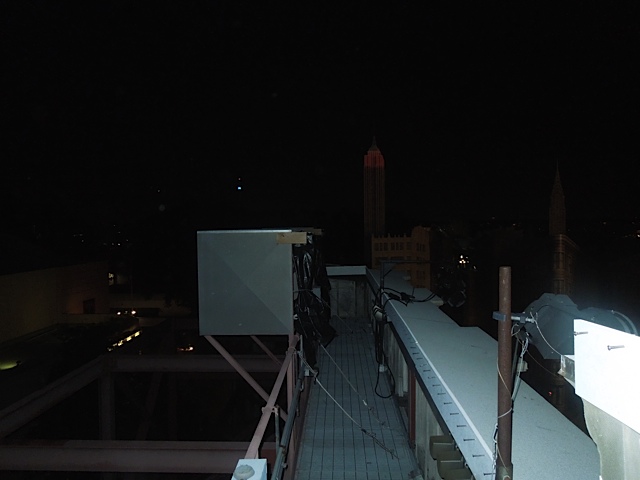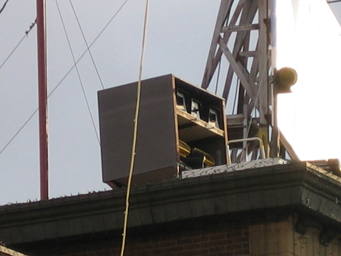 The MGM Studios Snow Machines Redesign demo Roof-tops are always tricky with up draft winds and cross winds that keep the show from pushing out. At Main Street USA we get snow traveling 54 feet which is the entire street width.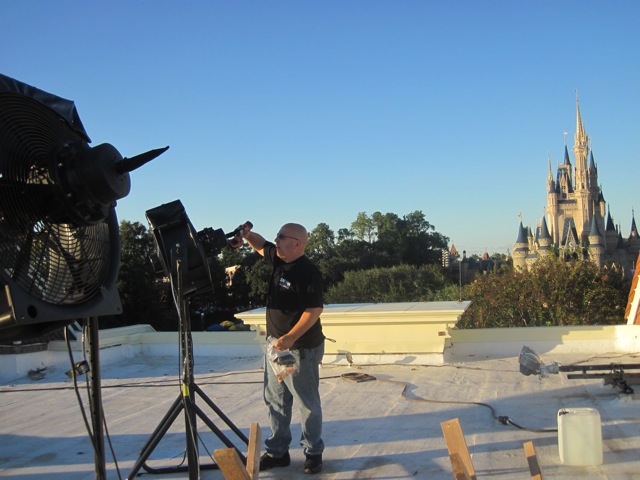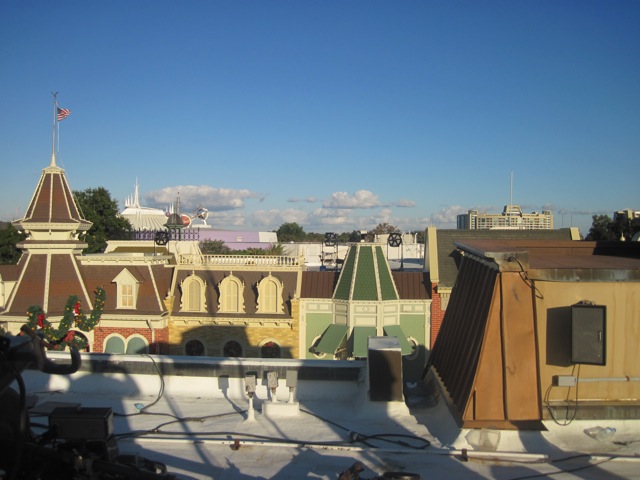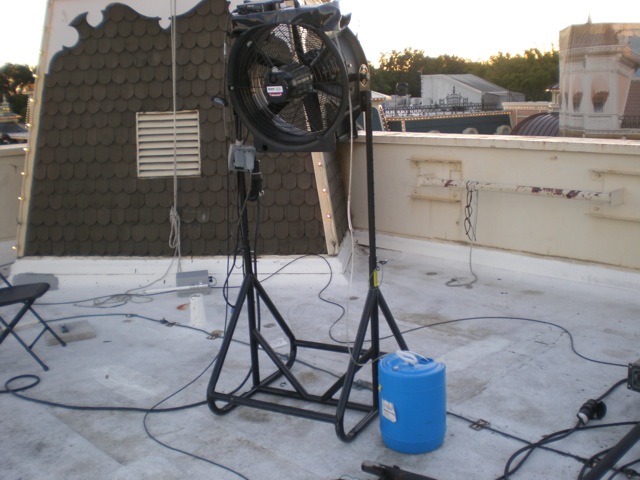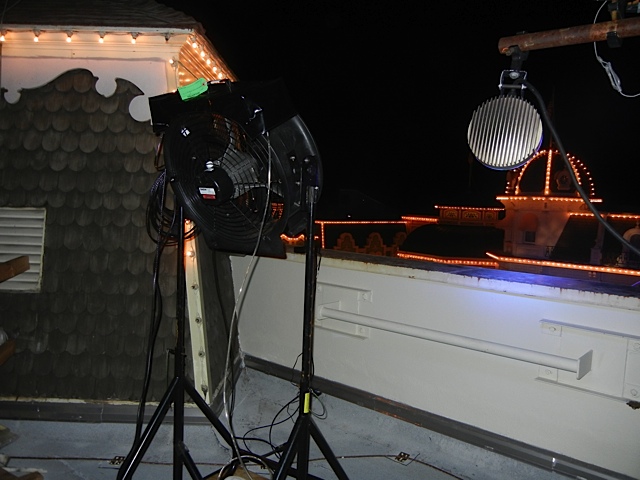 Zigmont Magic FX working on his magic for Main Street USA Snow Machines. Photo right view of machines across the street.
Main Street USA Snow Test and Demo Video
In 2009 we mocked up and demo our T 1500 machine at Disney World Theme Park this Snow Machine demo was to modernize the Main Street USA with new larger machines (replacements) for the Christmas Holiday Season 2009 - 2010 snowfall. Disney forecasters predict the first snowfall of the season will swirl a winter-like effect Down Main Street USA.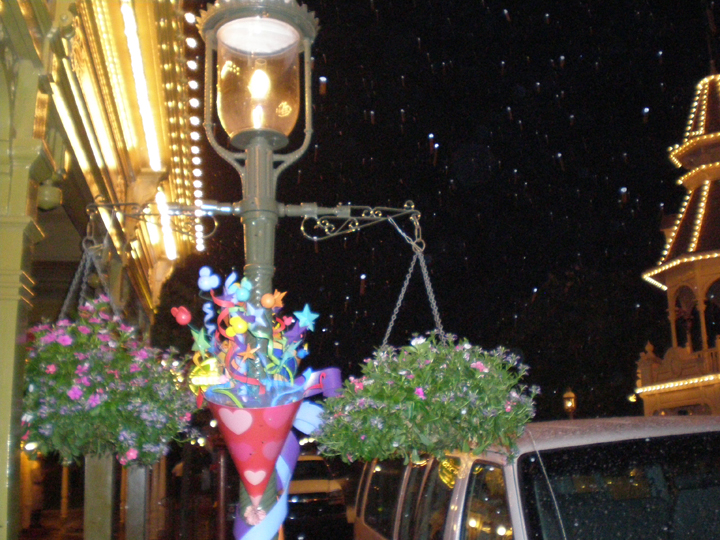 Machines on Roofs, hides the snow source to make the snow magical.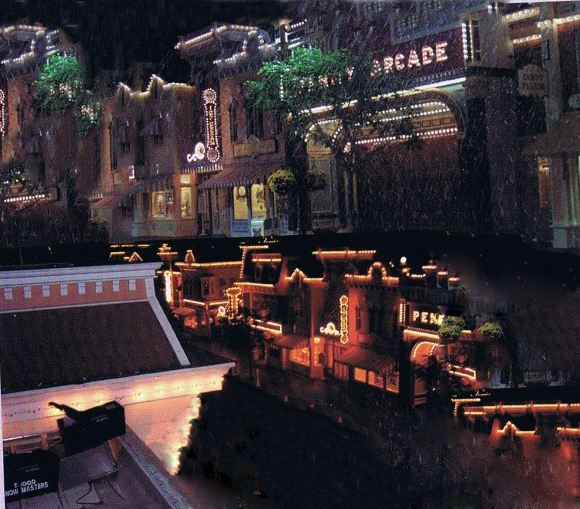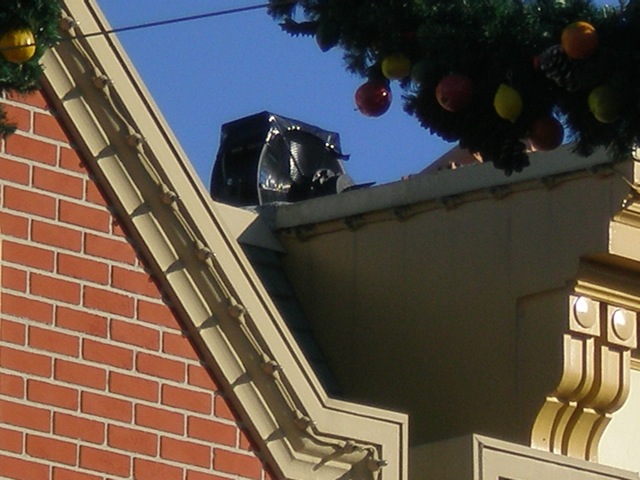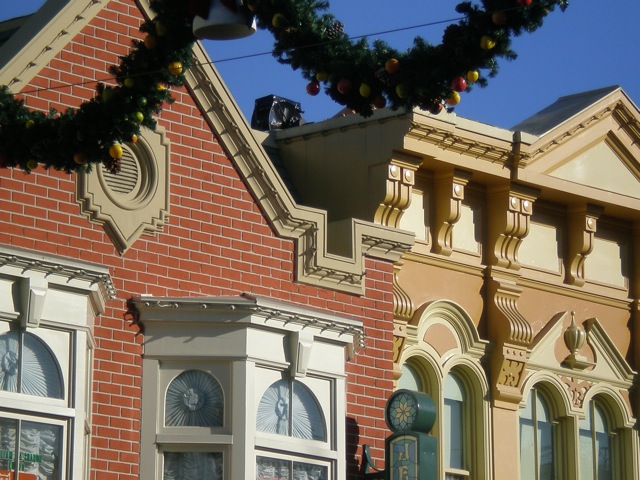 In a Hotel Ballroom we can make a snow globe effect as we did for Chrysler Financial Services @ Contemporary Resort 2008. We used 2 truss based snow machines and two floor bases special effects snow machines covering 50 x 100 with a blizzard. Our technique of snowing a ballroom with 4 snow machines is unmatched in the FX industry.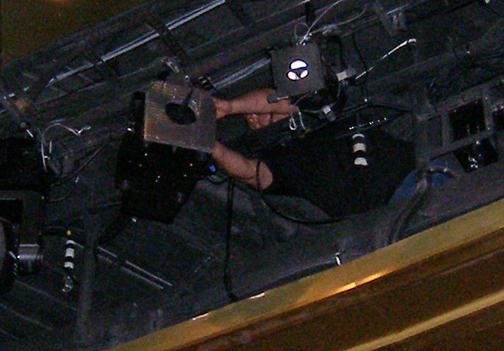 Yes That Zigmont installing 24 Snowmasters snow machines on Cruise lines for Disney Special Effects Dept. 2007
How it came to snow on Main Street USA
*Snowmasters invented the snow machine and holds the patents and licenses all Snow Machines Brands
Systems are Not Equal - Ever Wonder Why/Facts about Snow - Snow Option- Choices - Snow Clients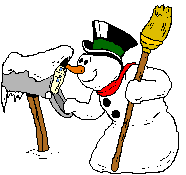 Call Us @ 813 689 6269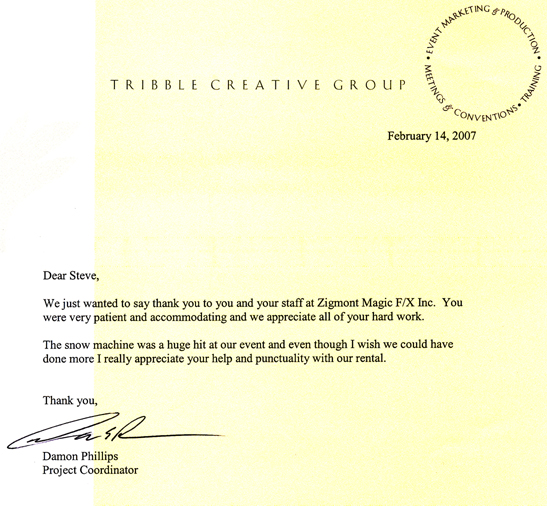 Magic F/X specializing snow displays, Fake snow shows, artificial snow machines for snowfall events - full service production of simulated realistic snow falling events and indoor blowing, snow machines, snow machine that produces snowfall simulation for theatrical and visual effects , snowmaker, snowmasters, snow maker, Snow Machine Generators. snow machine, artificial snowflakes, snowflake, snow machine, snow making machine, snowmasters display, snow, making snow, snow manufacturer, snow products, snow system, magic fx snow system, artificial snow, flakes, snowflakes, fake snow, fake snowflakes, plastic snow, holiday window displays, theatrical snow machine, snow simulation, snowfall simulation, snow machine snow maker snow machine for indoor snow shows. Learn how do you make artificial snow? How much is it to rent a snow machine? What does an artifical snow machine make?
Please see side Menu for all Pages
Systems are Not Equal - Ever Wonder Why/Facts about Snow - Snow Option- Choices - Snow Clients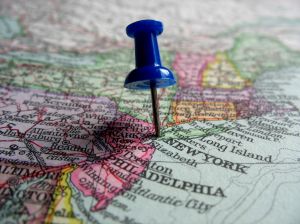 Our PinPoint List of cities we serviced
Effectspecialist.com provides snow machine rentals and Snow falling presentations with turn-key snow machine services We operate in North America United States we can service you in the follow cities with speedy services in;
Snowfall Events for Entertainment Venues and Shopping Malls Service in Alabama; Anniston, Birmingham, Dothan, Huntsville, Mobile, Montgomery, Tuscaloosa
High Range - High Volume Artificial or Fake Snow Flake Machines Service in Arizona; Flagstaff, Phoenix, Tucson, Yuma
Evaporative Snow Service in Arkansas; Eureka Springs, Fayetteville, Fort Smith, Jonesboro, Little Rock, Monroe
Snow machine from flurries to a beautiful full blown Snowstorm Blizzard Service in California; Anaheim, Antelope Valley, Antioch, Bakersfield, Burbank, Chico, Eureka, Fresno, Hollywood, Huntington Beach, Inland Empire, Lake Tahoe, Livermore Valley, Long Beach, Los Angeles, Medford, Monterey, Napa Valley, Oakland, Orange County, Palm Springs, Pasadena, Sacramento, San Diego, San Francisco, San Jose, Santa Barbara, Santa Monica, Temecula, Ventura County, Yuma
Theatrical Snow falling Service in Colorado: Aurora, Boulder, Colorado Springs, Denver, Fort Collins, Grand Junction, Vail,
Special effects Service in Connecticut, Danbury, Hartford, New Haven, Stamford
Fake snow machines Service in DC; District of Columbia
artificial snow Service in Delaware; Dover, Georgetown, Wilmington
special effect fake snow machines rentals Service in Florida; Boca Raton, Daytona, Florida Keys, Fort Lauderdale, Fort Myers, Fort Pierce, Gainesville, Jacksonville, Marco Island, Melbourne, Miami, Ocala, Orlando, Panama City, Pensacola, Sarasota, Tallahassee, Tampa Bay, West Palm Beach
snow machine rental Service in Georgia; Albany Athens, Atlanta, Augusta, Columbus, Golden Isles, Macon, Savannah
outdoor snowfall machines Service in Hawaii; Hawaii Island, Honolulu, Kauai Island Lanaie Island, Maui, Molokai Island
foam machine rental Service for Idaho; Boise-Pocatello, Coeur D Alene, Idaho Falls, Lewiston, Sandpoint, Twin Falls
falling snow with foam bubbles Service in Illinois; Bloomington, Champaign, Chicago, Davenport, Evanston, Mt. Vernon, Oak Lawn, Peoria, Quincy, Rockford, Springfield, Wheaton
falling snow machine Service in Indiana; Evansville, Fort Wayne, Hammond, Indianapolis, Lafayette, South Bend, Terre Haute
Evaporating DRY Snow machines Service in Iowa ; Cedar Rapids, Davenport, Des Moines, Ottumwa, Quincy, Rochester, Sioux City
rent snow machine and sell new machines Service in Kansas ; Dodge City, Goodland, Great Bend, Kansas City Lawrence, Manhattan, Salina, Topeka, Wichita
America's Finest Snow Effect Events Service in Kentucky; Ashland, Bowling Green, Elizabethtown, Hopkinsville, Lexington, Louisville, Owensboro, Paducah
artificial simulated Snowfall FX Service in Louisiana ; Alexandria, Baton Rouge, Lafayette, Lake Charles, Monroe, New Orleans, Shreveport
snow inside a venue or outdoors rentals Service in Maine; Augusta, Bangor, Lewiston, Ogunquit, Portland, Presque Isle, York
artificial outdoor snow falling Service in Maryland; Annapolis, Baltimore, Columbia, Eastern Shore, Laurel, Montgomery County, Rockville, Salisbury, Southern,
Western
Magic FX Service in Massachusetts; Birkshire County, Boston, Cape Cod, Lowell, Springfield, Worcester, Service for Michigan , Ann Arbor, Detroit, Flint, Gaylord, Grand Rapids, Jackson, Kalamazoo, Lansing, Marquette, Port Huron, Saginaw, Saint Clair Shores, Sault Saint Marie, Traverse City, Tri-Cities, Warren,
party foam machines Service in Minnesota; Duluth, Mankato, Minneapolis, Moorhead, Rochester, St. Cloud, St. Paul, Twin Cities
simulating snow flakes Service in Mississippi; Biloxi, Greenwood, Hattiesburg, Jackson, Meridian,Service in Missouri . Clinton, Columbia, Jefferson City, Joplin
snow displays Kansas City; Ottumwa, Paducah, Quincy, Sedalia, Springfield, St. Joseph, St. Louis,
Snow making machines Service in Montana; , Billings, Bozeman, Butte, Glendive, Great Falls, Helena, Missoula
Snow falling events Service in California; Anaheim, Antelope Valley, Antioch, Bakersfield, Burbank, Chico, Eureka, Fresno, Hollywood, Huntington Beach, Inland Empire, Lake Tahoe, Livermore Valley Long Beach, Los Angeles, Medford, Monterey, Napa Valley, Oakland, Orange County, Palm Springs, Pasadena, Sacramento, San Diego, San Francisco,
San Jose, Santa Barbara, Santa Monica, Temecula, Ventura County, Yuma
Fake snow machines Service in Nebraska ; Beatrice, Cheyenne, Freemont, Grand Island, Lexington, Lincoln, Norfolk, North Platte, Ogallala, Omaha, ScottsBluff
special effect snow falling Service in Nevada; Lake Tahoe Las Vegas, Reno
Fake snow Service in New Hampshire; Concord Dartmouth, Lakes Region, Manchester, Monadnock Region, North Woods, Seacoast Region, Southern, White Mountains
snowmaster snow machines Service in New Jersey; Atlantic City, Bayonne, Belmar, Bloomfield, Camden, Carteret, Hackensack, Hoboken, Jersey City, Montclair, New Brunswick, Newark, Old Bridge, Paramus, Point Pleasant Seaside Heights, Secaucus, Trenton, Wildwood
FX Snow ,Service in New Mexico Albuquerque, Santa Fe
special effect artificial snow Service in New York; Albany, Binghamton, Brooklyn, Buffalo, Burlington, Elmira, Hudson Valley, Long Island-Nassau County, Long Island-Suffolk County, Long Island-The Hamptons, Manhattan New York City, NY City, Oneonta, Queens, Rochester, Rockland, Staten Island, Syracuse, Utica, Watertown, Westchester,Service in North Carolina
Charlotte Durham, Fayetteville, Greensboro Greenville, Raleigh, Rockymount, Western, Wilmington, Winston Salem
special effects snow falling Service in North Dakota; Bismarck Dickinson, Fargo, Grand Forks, Jamestown, Minot, Williston
artificial snow falling events Service in Ohio; Akron Cincinnati, Cleveland Columbus Dayton Lima, Toledo, Wheeling, Youngstown, Zanesville
falling snow events Service in Oklahoma; Oklahoma City, Tulsa, Wichita Falls
snow falling FX machine Service in Oregon; Bend, Eugene, Klamath Falls, Medford, Portland, Salem,Service in
Special effect rentals Pennsylvania , Allentown, Erie, Harrisburg, Johnstown, Philadelphia, Pittsburgh, Poconos, State College, Wilkes Barre, York
snow shows Service in Rhode Island; Newport, Providence
snow displays Services in South Carolina ;artificial indoor snow Charleston, Columbia, Florence, Greenville, Hilton Head, Myrtle Beach, Rock Hill
Foam machine Service in South Dakota; Rapid City, Sioux City, Sioux Falls
snowmaster snow machine Service in Tennessee; Chattanooga, Jackson, Knoxville, Memphis, Nashville, Tri Cities
artificial simulated Snowfall FX Service in Texas ; Abilene, Amarillo, Austin, Bay City, Beaumont, Corpus Christi, Dallas, El Paso, Fort Worth, Galveston, Harlingen, Houston, Laredo, Lubbock, Odessa, San Angelo, San Antonio, Texarkana, Tyler, Victoria, Waco, Wichita Falls
artificial indoor snow Service in Utah; Provo, Salt Lake City
indoor snowfall machines Service in Vermont; Burlington, Manchester, Middlebury
simulated snow flakes Service in Virginia; Charlottesville, Fairfax, Fredericksburg, Hampton, Harrisonburg, Manassas, Norfolk, Northern, Richmond, Roanoke, Vienna
special effect snow Service in Washington; Olympia, Seattle, Spokane, Tacoma, Vancouver, Wenatchee, Yakima
fake snow machines Service in West Virginia; Beckley, Charleston, Clarksburg, Huntington, Parkersburg, Wheeling
artificial snowfall events Service in Wisconsin; Appleton, Ashland, Eau Claire, Green Bay, Janesville, Madison, Milwaukee, Oshkosh, Prairie du Chien, Racine, Rhinelander, Superior, Waukesha, Wausau
Theatrical Snow Service in Wyoming; Casper, Cheyenne, Gillette, Jackson Hole, Rock Springs