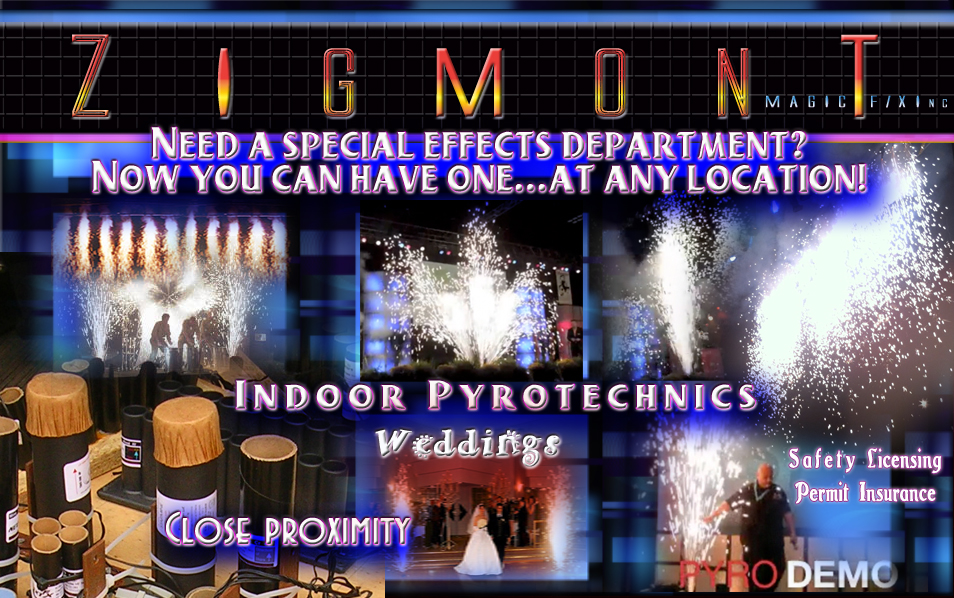 The Effect Specialist® Expert for Pyrotechnics since 1990, Producer of Professional Pyrotechnic Shows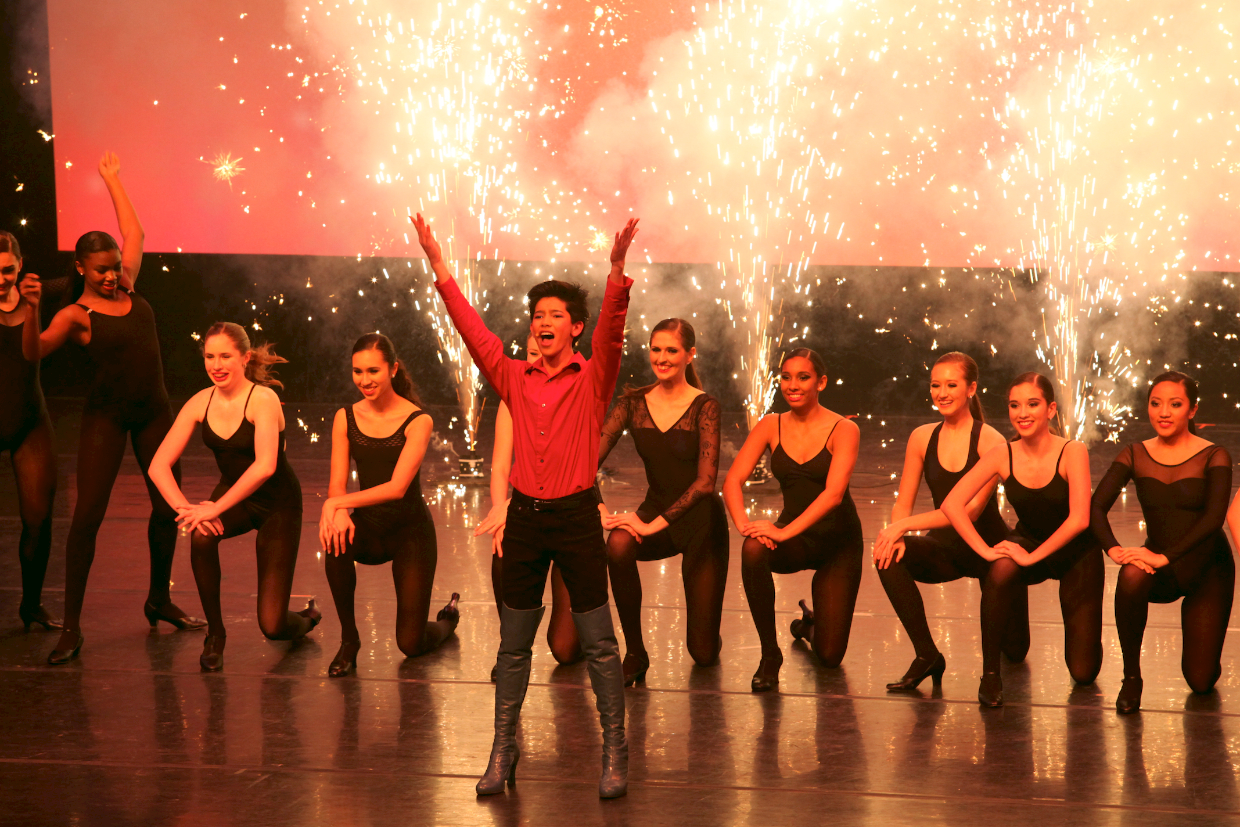 professional fireworks displays zigmont@zigmont.com Tampa Florida Call 813 689 6269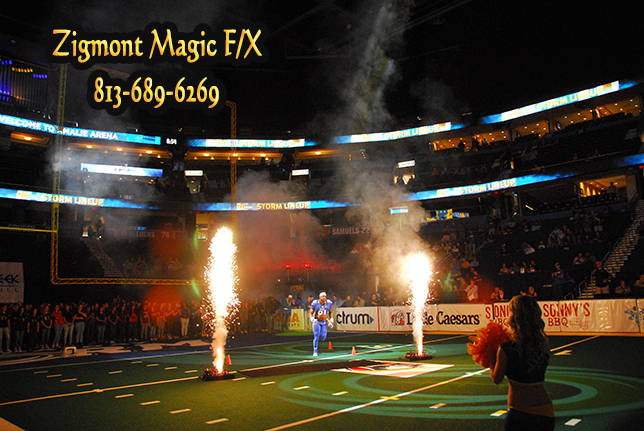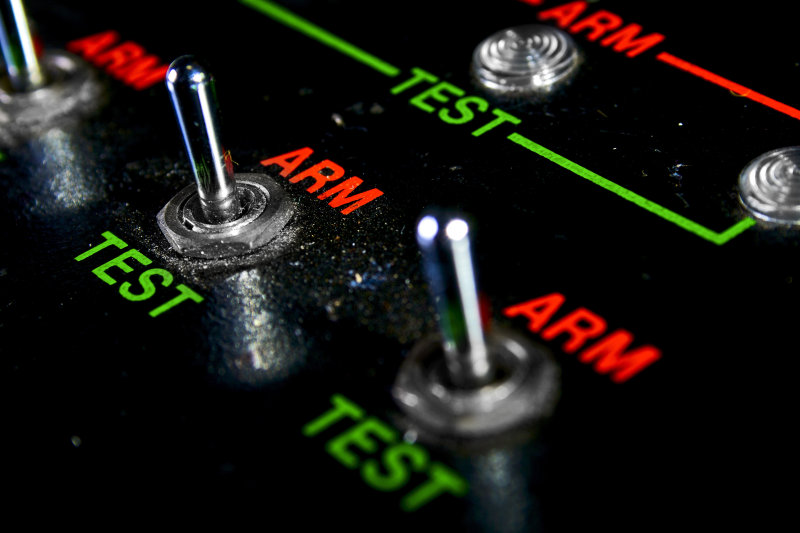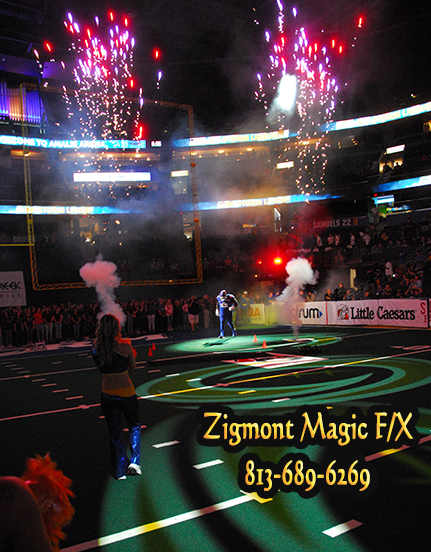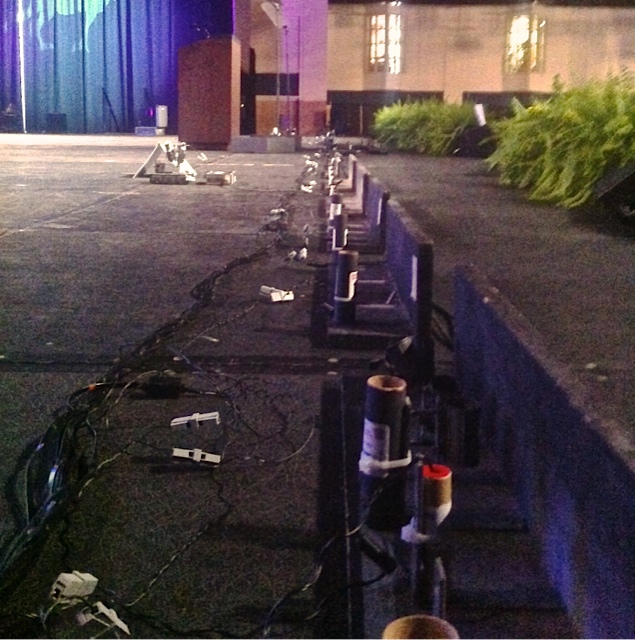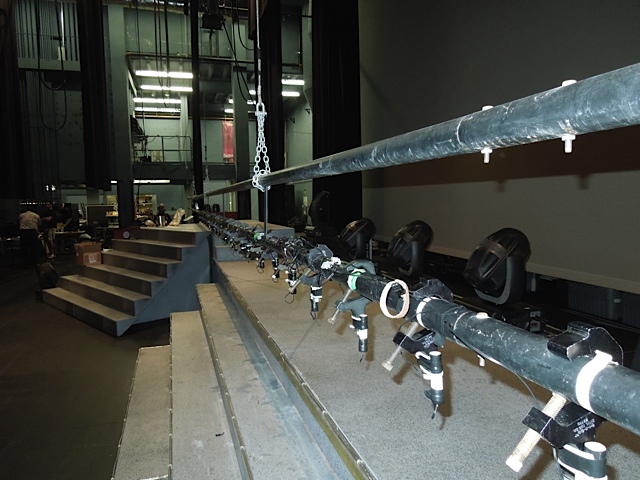 Effect Specialist® Now with All New Pyro-Technical Firing Power System and Incredible Chase Scenes for indoor Ballrooms, Arenas, Theatrical Stage Shows, Political Rally, Ourdoor Roof -Tops and Concert Stage Events.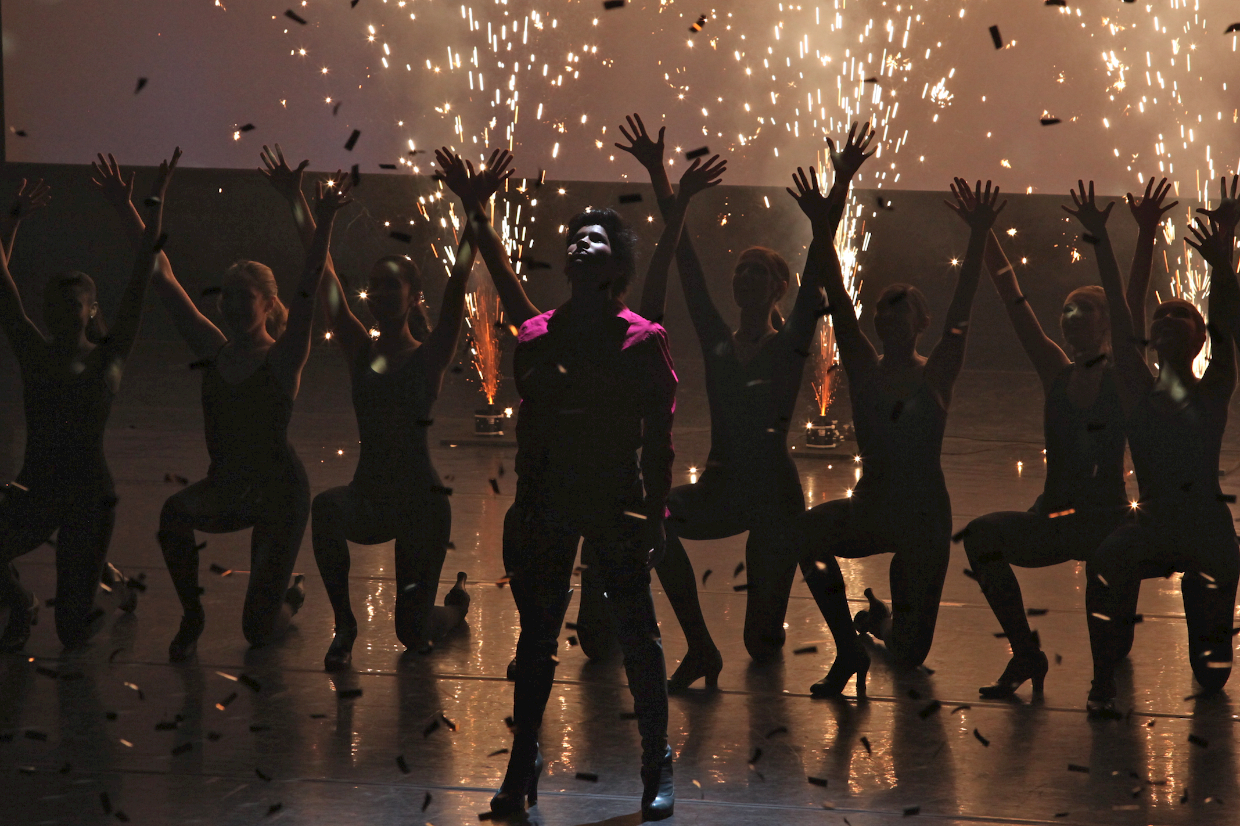 Allow us to light up your event with exciting indoor Pyrotechnics. We were on the road with The Rock legends Kiss doing 364 effect a night and we can make you look like a rock star at your event.
indoor pyrotechnics effects.blogspot.com 813.689.6269 zigmont@zigmont.com

Pyrotechnics in Arena's for sports events like RFC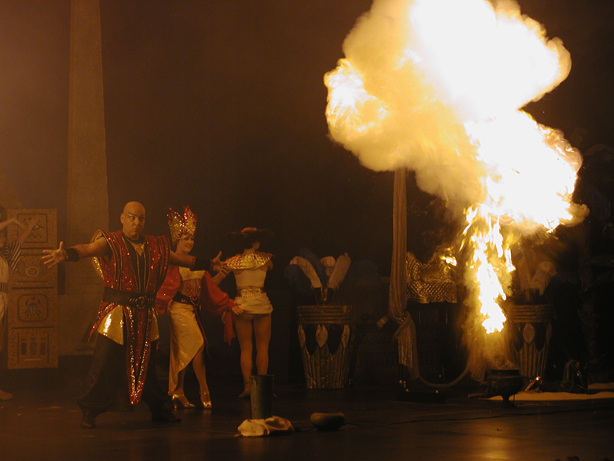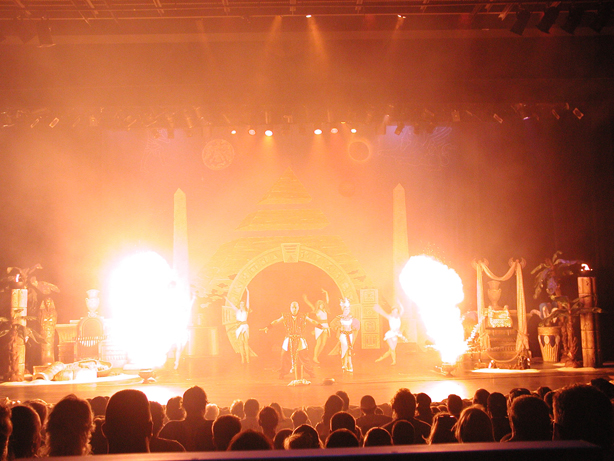 Doing Stage show pyrotechnics since 1990, below is a Paramount Kings Island Illusion show Production that we supplied the Special Effects.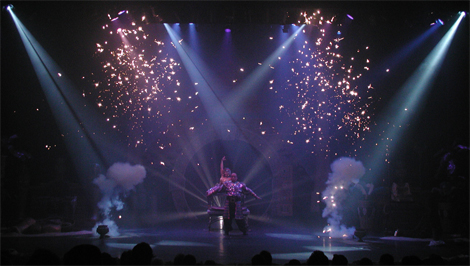 Wrestler superstar Hulk Hogan entrance at Real Fighting Championship below.

Our Pyros Team are ready to focus on your Corporate Convention event in Florida, the Southeastern USA or Nationwide with customized indoor pyrotechnics that will accommodate your venue. Our close-proximity and indoor pyrotechnics designed to entertain corporate events, grand openings, weddings, quinces, and sporting events. Our complete services offer licensed and federal permitted experienced pyrotechnicians, trained in safety to create indoor pyrotechnical displays with unbeatable experience and qualifications, there is no better choice with prices you can afford! We can Program a pyrotechnic design that will wow your audience, scenes just like you see at rock concert tours. Let us customize a pyro show for your next corporate awards convention.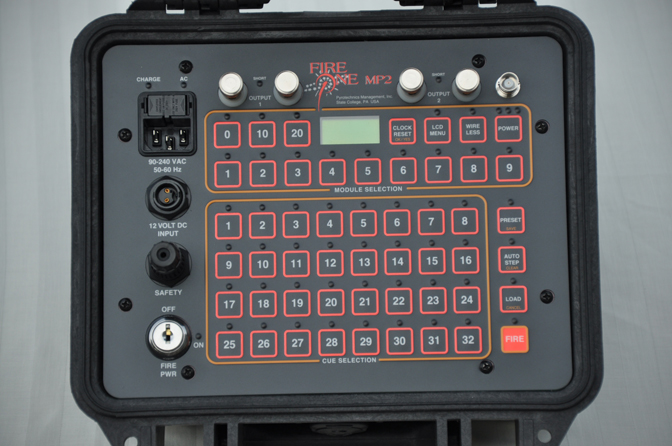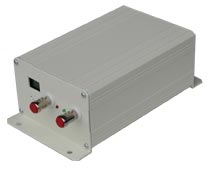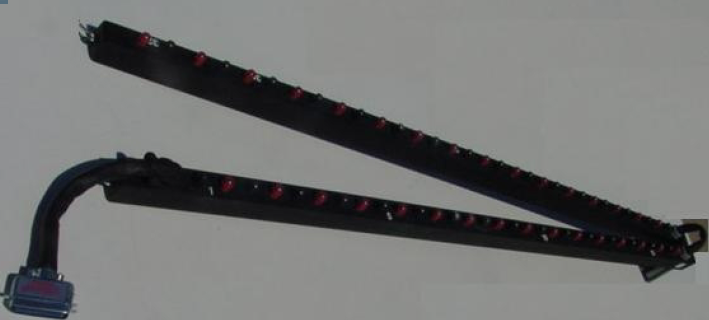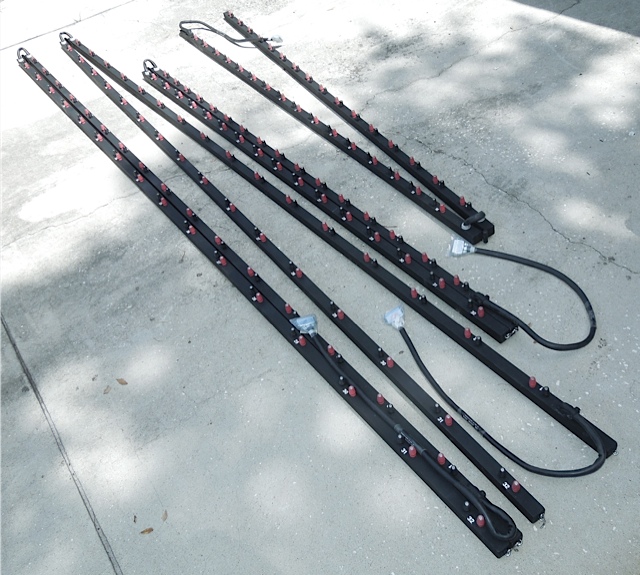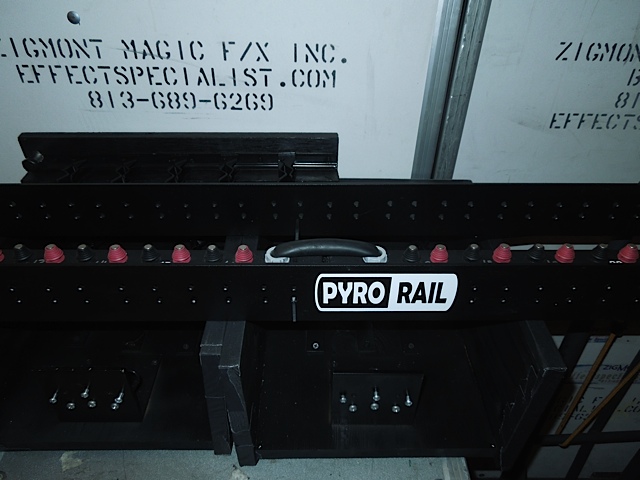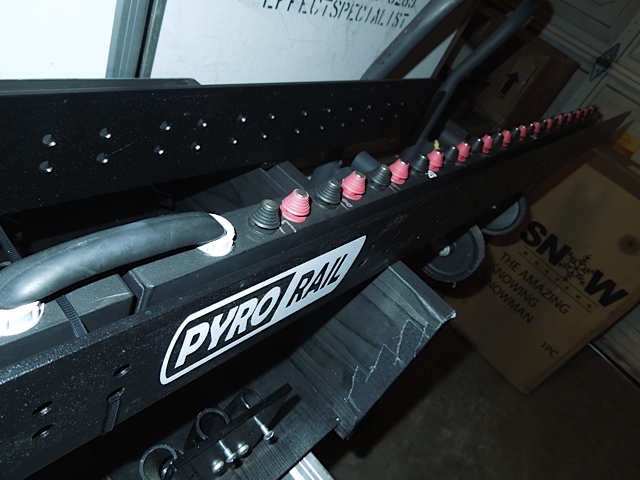 The Fireone digital firing control system, module slave along with a terminal rail system (4 ft. - 8 ft. - 12 ft. - 16 ft. - 24 ft. long w/32 cues) that programs incredible pryotecnical scenes. We teach Continuing Education for Pyrotechnic Safety for the the State of Ohio, State of Tennessee, State of Missouri, City of Tampa. We are qualified to teach Pyro safety to Fire Marshals and have 7 state licences for pyrotechnics.
A Paramount Studios PKI Theme Park show that we design and executed the Special Effects
With our new Fireone Digital firing system we are able to create chase patterns across the stage to chase from 1/100 of a second gerbs across the stage or shoot straight group patterns of tracer comets , comets and mines to cover a large areas on a roof top or sports fields. with multiple modules and rail slat. We can preset your cues and a easily fired with a push to button. Precision choreography of pyrotechnic displays indoors is now the expectation of those who produce corporate and sports events with pyrotechnic displays. Showmanship takes countless hours of planning, preparation and thought – The end result for the operator in the field is to achieve the desired "Look" envisioned by the pyrochoreographer meeting the storyboard of the producer of the event. Effect Specialist has the systems that makes field distribution a snap through a network of modules, splitters, distribution slats and accessories that eliminate long runs many wires and cord all this makes set up time faster and the end result of firing a safe indoor display with a big look.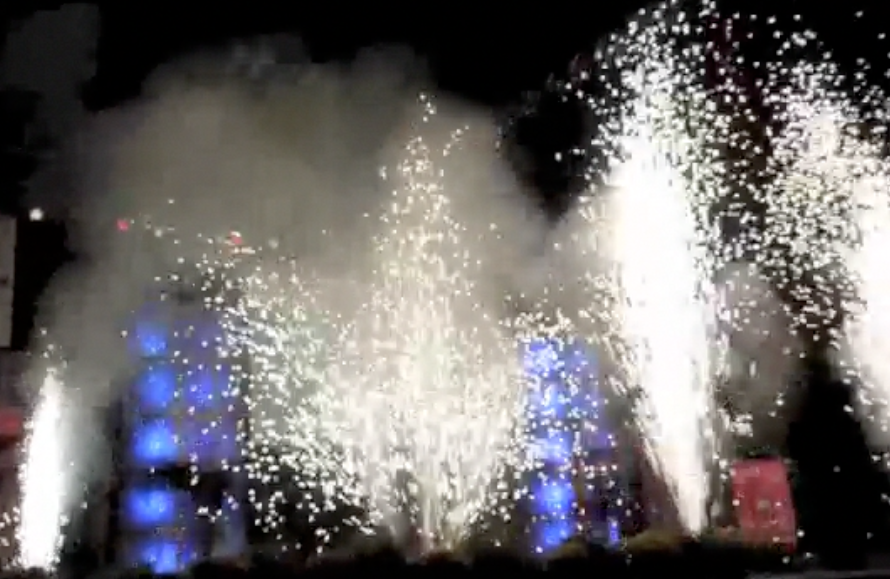 Pyrotechnic Gerbs at a Corporate Event is very safe and vert impressive.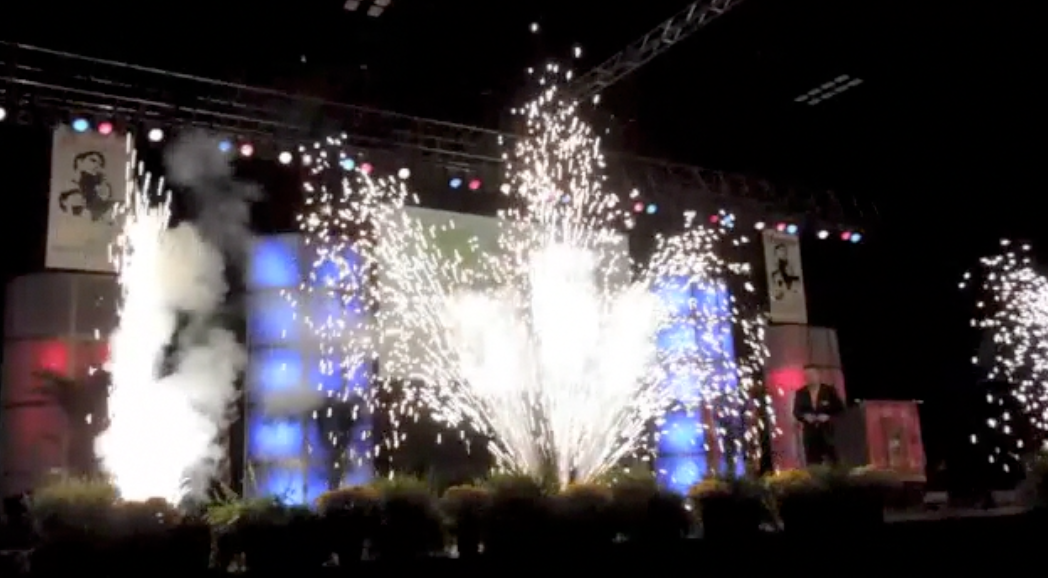 Silver Mines and Fountain gerbs.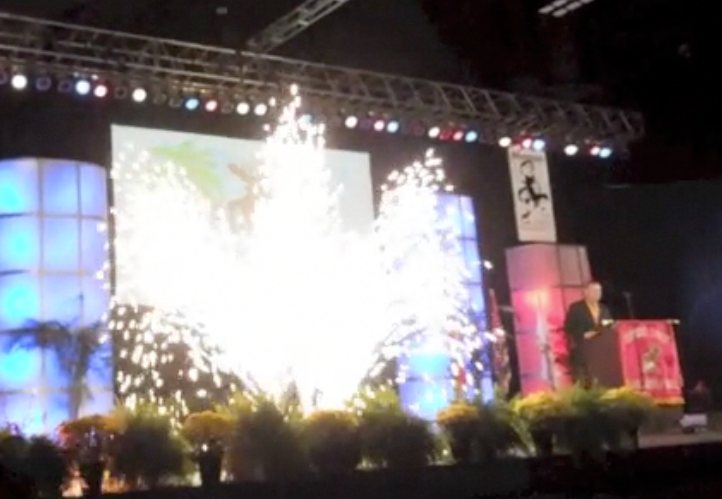 For a moment a Stage can be a Rock Concert Stage, Broadway Stage or a TV Reality show Finally.. explosive!!
"We supply indoor pyrotechnic special effects within hotel ballrooms throughout Florida for corporate stage events, close proximate pyrotechnical effects can enhance a moment, to provide emotion, to carry a theme or story, be used too reinforce branding. Sometimes it's just about impact and getting people rallied up."
Based in the Tampa - Orlando Florida and servicing the major theme parks resorts, arena sports events, hotel corporate conventions with pyrotechnic displays that can start-up an event in high gear, add pizzazz to a presentation or close an event with A " High Octane" ending. We have been servicing the entertainment industry for 20 years providing pyrotechnics effects for corporate conventions, sport teams, special events for some of the biggest names.
Pyrotechnics in a Ballroom
Event in Orlando Ommi Champion-Gate 2011
The video is a 40 effects Pyrotechnics display along with Cryo effects and Confetti Streamers for a Corporate Event. The event was Inside a small ballroom for 200 guests. We provided Gerbs, Mines, Sparkle Cannons, Flash Cannons, Cannon Simulators, Gerb Fountains and Water Falls Also we provided 4 Cryo jet effects and 1008 confetti streamers from six cannons 12 barrels. In Charlotte NC 2011.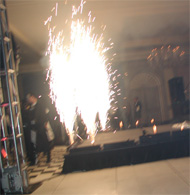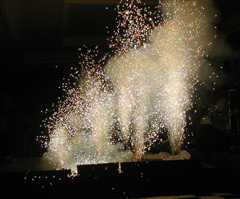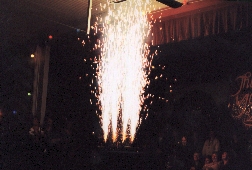 Gerbs chasing on stage is a big favorite, can be used for an introduction of a VIP, a Reveal of a new product as it rolls out or a conclusion of performance at a corporate convention event. Gerbs are they safest device for indoor events.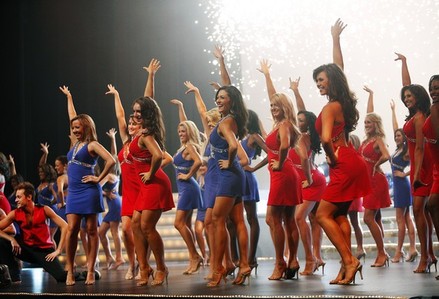 Florida's Source for indoor pyrotechnics special effect services. With the best experienced technicians, firing systems, pyrotecnic devices and pyrotechnic Designers.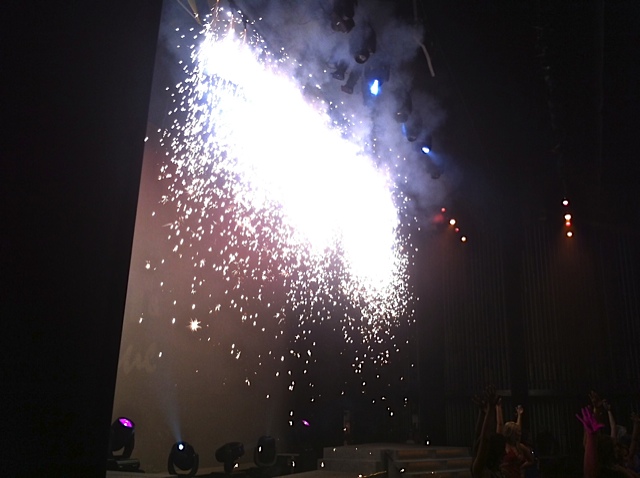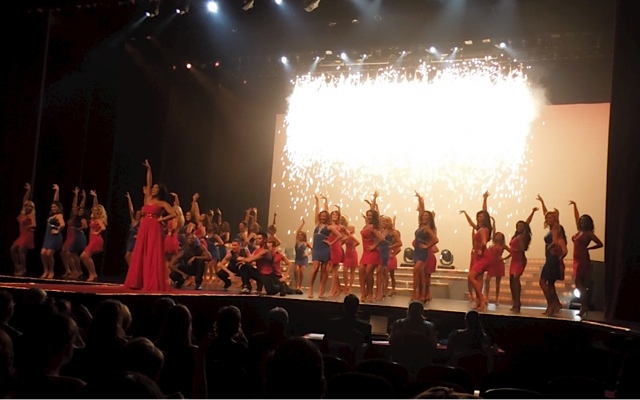 Miss Florida Pageant with a Water Effect for a Production Number.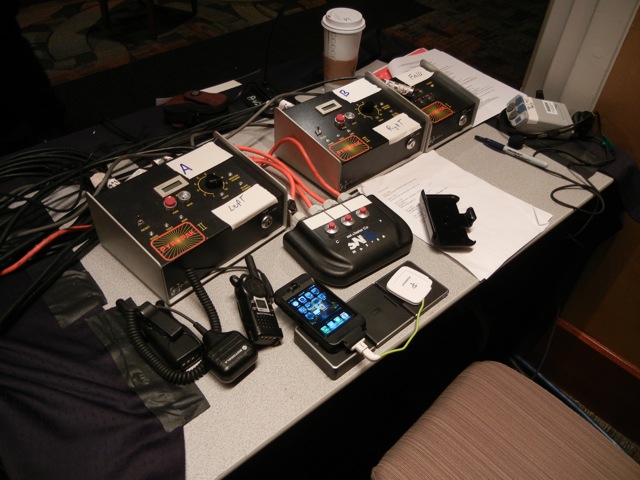 The pyrotechnic effects control table and the Pyrotechnics on the stage from the video above. The pyrotechnic is on the truss of the sign and all is very tight space.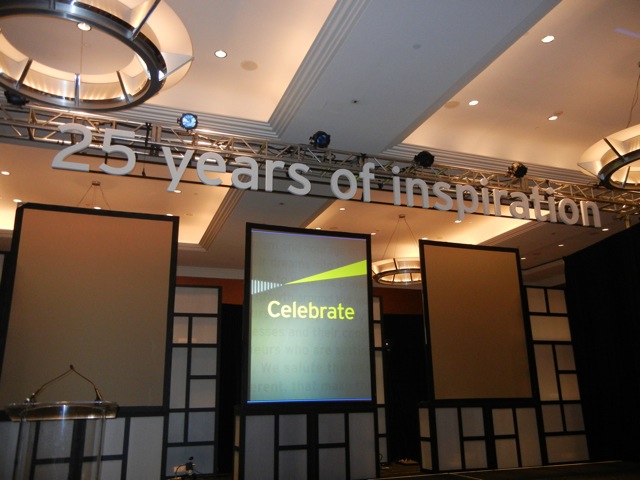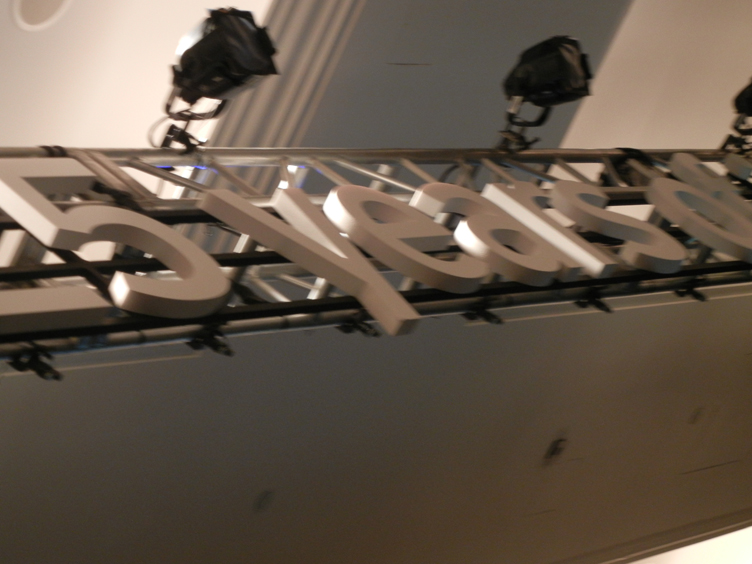 The waterfall set up under the letter sign, attached to C - Clamps and wired toa controller.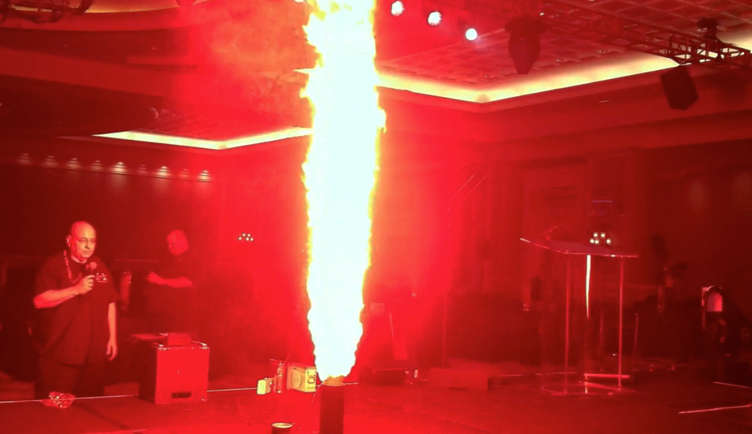 Flame Projector red demo, come in other colors white, purple, green, yellow, blue, orange.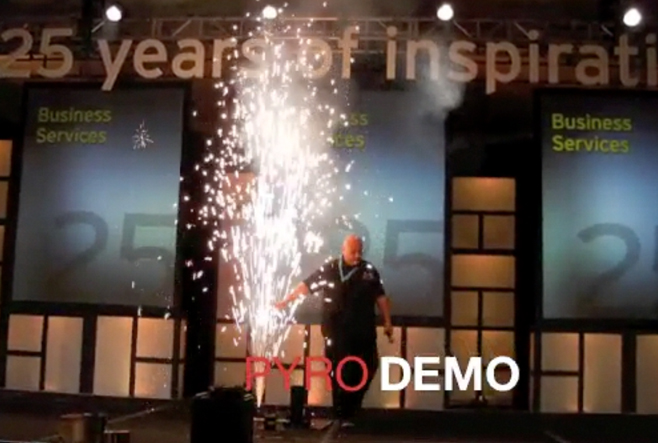 Zero Fallout safe 1.4 pyrotechnic gerb fountain at a demo for the fire marshal. The arm is waved through to show that the product is very safe. The arm is placed 3-4 feet high any lower and the sparks are hotter. The sparks burn out as the reach the highest point and turn to cool dust.
Often called a "spark fountain," a gerb effect produces a jet of sparks that can shoot anywhere from six to Forty feet into the air and last from 1/2 second, 1 second 2 seconds up to twenty seconds or more. The fallout from most gerbs is cold meaning not as hot as other effects like comet and Mines, so they can safely be used near actors and scenery. This property of a zero fall out of burning titanium as made gerbs a very popular effect for rock bands who often mount them above the front of the stage to create a "waterfall" of sparks. You may of seen the 600 gerbs shoot off in 30 seconds for Roger Waters the Wall concert tour fired by Reid Nofsinger (a friend) of Strickly FX of Chicago. A real Rock Start Opener!!!
Gerbs are also hugely popular with professional wrestlers and corporate conventions events who use them to make their entrances to the ring or on the stage more dramatic. When deciding on the duration of the effect, consider both how you want the effect to look and when in the show it takes place. If you are using your gerb indoors, in the beginning or middle of your event, you'll want to use the shortest duration you can get away with. This reason for this is simple: the longer a gerb burns, the more smoke it creates, and your audience doesn't want to sit in a room full of smoke. If you really want to use that 20 second gerb, use it at the end of the show so that the audience can quickly get out of the smoke.
Pyrotechnics in a Arena
A 180 Effect opening walkout for Hulk Hogan at a Real Fighting Companion Event with air burst, mines, gerbs, cannon simulators, sparkle cannons anglefire mines, burning sign and Propane Flames.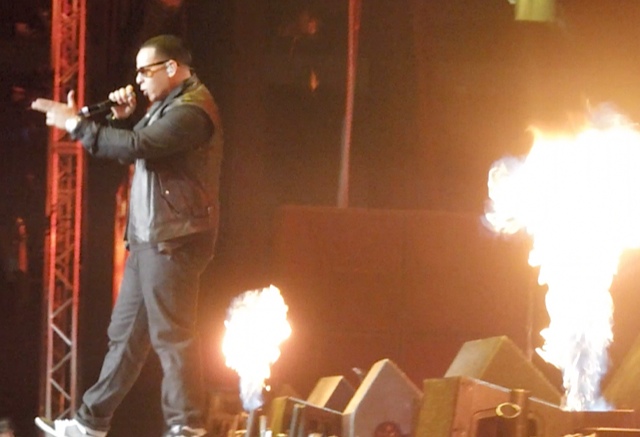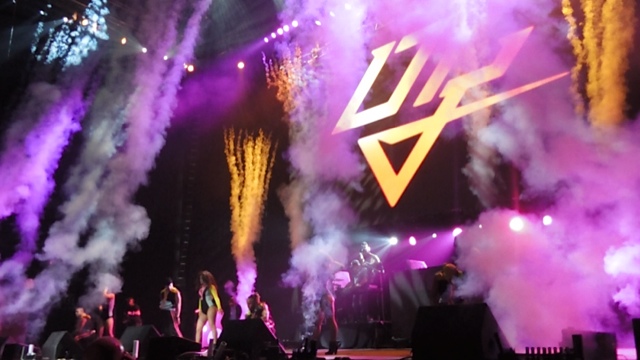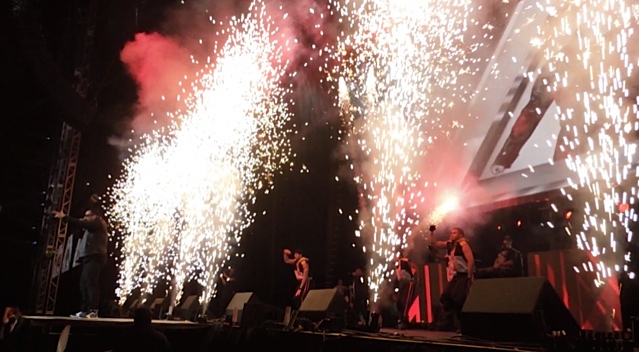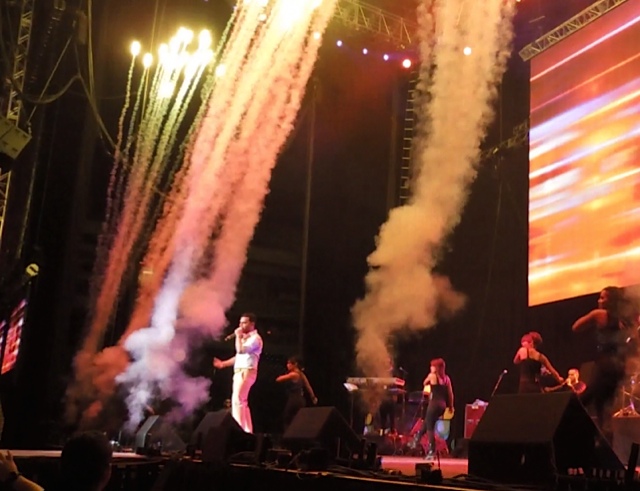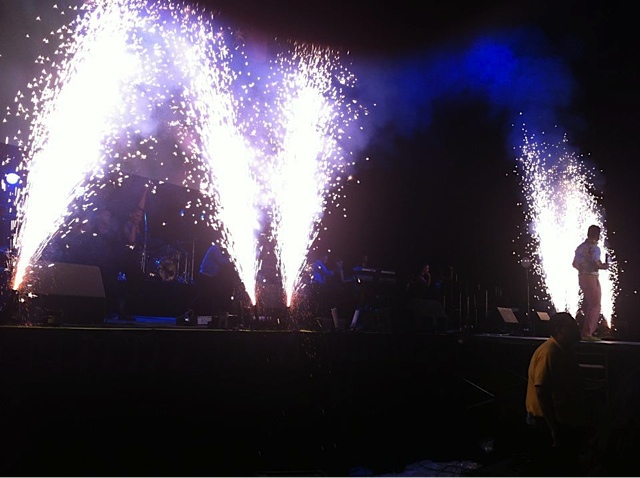 San Antonio Texas Alamodome doing Pyrotechnics and Propane Flames at "People en Espanol Festival" for Daddy Yankee and Tito The Bambino concert performances at the Alamdome on Sept 1, 2012.
Flying Gerbs
New Pyrotechnic Effects from Ultratec which owns the Luna Tech, PYROPAK in Owens Cross Roads, AL, Company Check out the New Spinny Effect now available.
The new Falling Star Effect, can be attached to a scoreboard and fall downward.
The Tracer Comet
Line Rocket
New Mine Gold Glitter 25ft
Zigmont Magic FX has been servicing the the Tampa - Orlando - Miami and Southeastern US Florida area for almost 20 years, we can offer customized pyrotechnical displays (any FX effects) for your event or stage production. We worked with Wizards Studios of Clearwater Florida a Theme Event Company (Russell Brumfield) as his FX vendor in the early to mid 90's, the crazy dot com era. We had a wonderful experience with professional wrestling WCW 1998 ( 33 hour live TV ) and then it was on the road with the Rock Band Kiss Psycho Circus (1998-99) Tour doing 365 pyro effects, plus Propane Flames and cold flow. We been involved with touring Broadway shows and theatrical productions. We have performed hundreds of Corporate Conventions introducing people or products and accenting moments. We have the experience to make a WOW factor for your event.
Flame projectors
Zigmont Magic FX Inc 813 689 6269 zigmont@zigmont.com
Gerbs
WaterFall gerbs effect with mechanical movers
Tracer Mine
Snowball Mine with Full Tail 100 ft
Comets With Tails, Strobe - Pixie Dust - Gold - Silver
We have 9 state licenses and federal permits and are fully insured. We are approved Training Coarse for Continuing Education for Proximate Pyrotechnics and Flame Effects Safety for the State of Tennessee State Fire Marshals Office, The State of Missouri State Fire Marshals office and State of Ohio Trainer.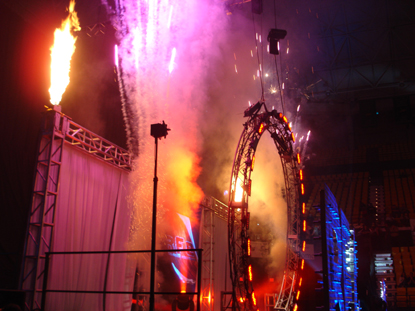 Indoor Pyrotechnics FX will add Excitement to your event like this stage event.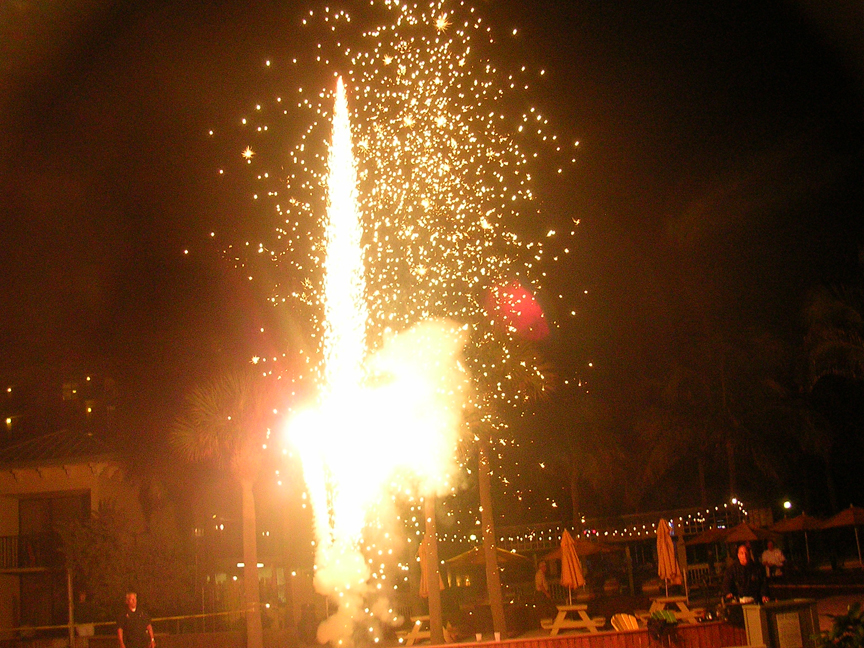 Firing Pyro on a Hotel Property in The City Of St Pete Beach for John Deer. You can see to the right Zigmont Firing the snow and to the left a policeman watching and keeping people away from the firing zone. We are 30 feet away from people and the open bar.
The circumstances of each show or attraction can be unique and can require individual evaluation when determining the need for protective systems. Factors such as the experience and qualifications of the operations and venue maintenance personnel, clearance distance between show elements and non participants, visual conditions, and magnitude of the potential hazards are to be weighed in the development and presentation of the production. We help you through every step to design a fantastic and safe event.
We design and create special effects accents for performances, stage shows and corporate theater.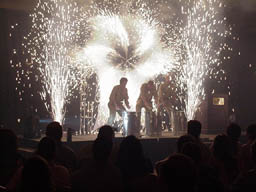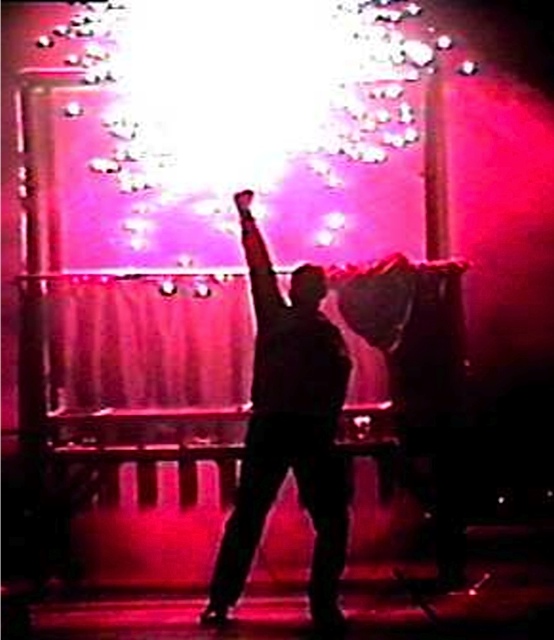 Above is a Indoor Pyrotechnics display using gerbs on a Motorized Spinner or Pinwheels, it's theatrical pyrotechnics for a early 8:00am stomp wake up before the general session.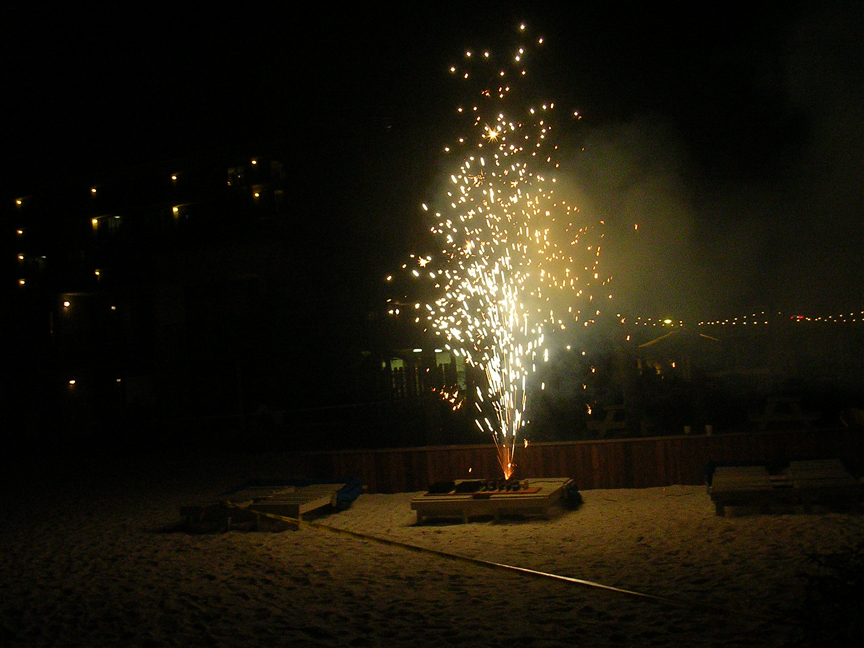 Gerbs on the Beach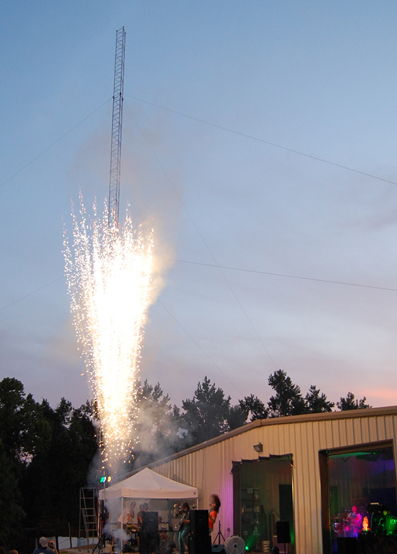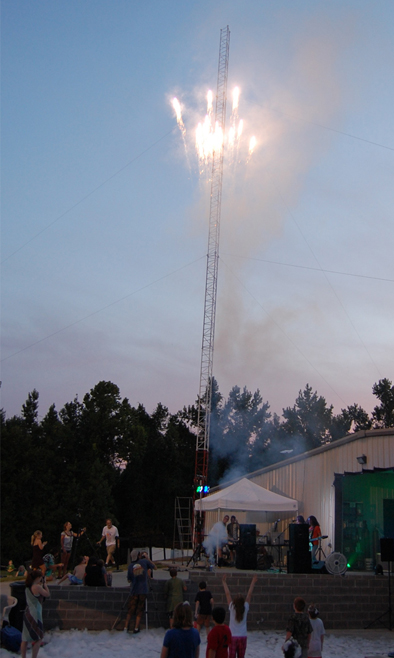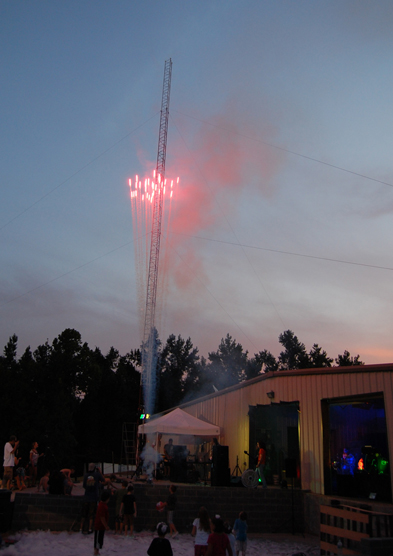 Left 50 ft white glitter with crackle mines - Right 60 ft red mines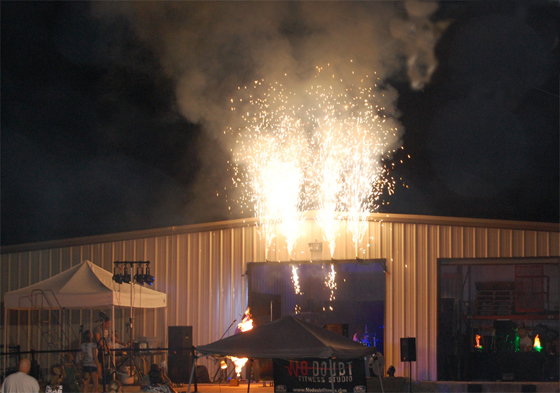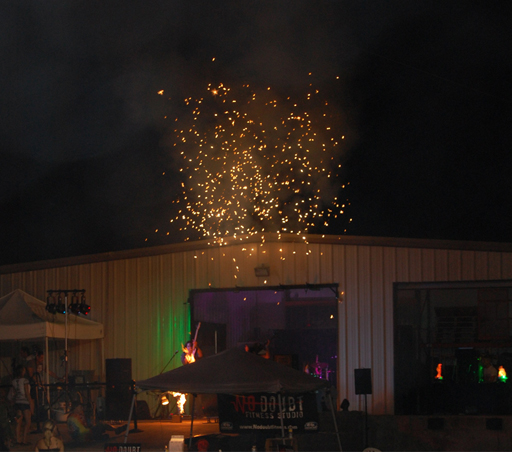 Gerbs 20 sec x 20 ft and falls, 20 ft Sparkle Cannon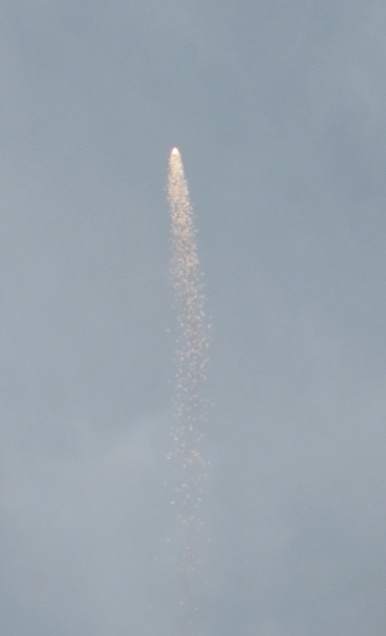 Silver Lace Comet with Tail - Effect is 6 foot wide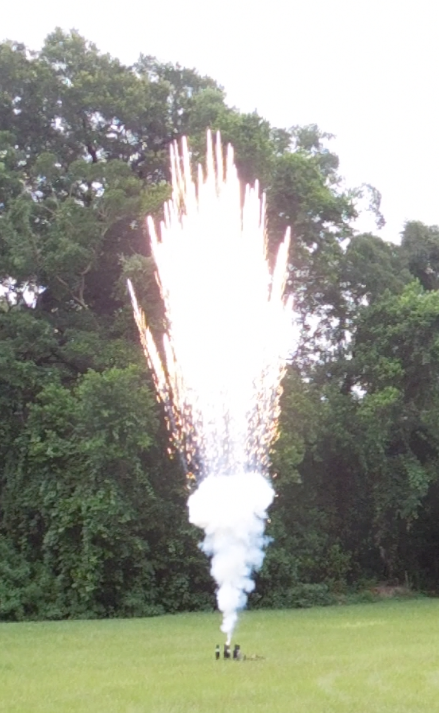 SnowBall Mine with Tail - Spectacular - Effect is 26 ft wide

Supplying Special Effects Pyrotechnics
Supplying These Special Effects:
Indoor Aerial Fireworks Effects
Pyrotechnics Ground and Aerial Displays
Indoor Zero Fallout Pyrotechnics Display (class "C" 1.4 Explosives)
Outdoor Low-level Fireworks Displays (class "C" 1.4 Explosives)
Touring Package System and Crew
Stadium Pyrotechnics Effect 1.4 Explosives
Traveling Line Pyro Rockets to 30ft
Propane Flame Effects
Crossettes and Air Breaks 150 - 300ft
Crackle Mines 12ft t0 300ft
Comets with Tails 12ft t0 300ft
Tracer Comets 12ft t0 300ft
Gerb Mines 12ft t0 300ft
Tracer Mines 12ft t0 300ft
Falling Stars
Cannon Simulators or Loud Mortars
Pyro Confetti Mines
Color Flame 12 ft
Gerbs Motorized and Spinning
Exploding Balloon Walls
Lightning Hits
Whistles Gerbs
Spark Production Devices
Fast Sparkle Devices
Napalm Simulator for a Bomb effect.
Table Top Remote Sparklers Gerbs with Wireless Systems
Mortar Hits
Flash Tray – a small Bush of stars and sparks
Spinners and Saxton – spinning pinwheels up to 40 ft in dia
Color Mines – A plume of stars traveling 20 - 90 ft to 300 ft
Sparkle Mortar 8 – 30 ft of a vertical explosion of sparks
Cannon Simulators are Flash Pots Effects – a very bright color flash and a loud report
Gerb Effect & Fountain Gerbs – forceful pillars of sparks from ½ sec to 20 sec
Waterfalls Curtain – A curtain like wall of sparks from any height over 10 ft
Color Fire Balls – 8 – 15 foot mushroom cloud of smoke and fire
Flame Projectors – a 10 ft – 16 ft pillar of flame that lasts 2.5 seconds, a wow factor.
Air Burst – Mid-air explosions in a random sequence in colors or silver with report
Air Bursts aerial effects from 2' ,10' ,20', 45' in dia. and Lycopodium Flame Pots
What are close proximity effects?
Close Proximity fireworks refers to a type of pyrotechnics that can be utilized within a relatively close range of spectators. They are designed to project only to a limited height, typically 75-200 feet. These types of effects, when utilized in a properly designed display, can have as much impact as the much larger standard aerial fireworks since they are safe to place much closer to the audience.1.4S (special effects) fireworks (or 1.4g special) are pyrotechnic devices for professional use in the entertainment industry, performing arts in conjunction with theatrical, musical, coroporate, sports or other productions for proximate audience, needing Federal Permits for Low Explosives ATFE Type 34 to use and operate and need to be a licensed Certified Operator to gain Fire Marshal Permit.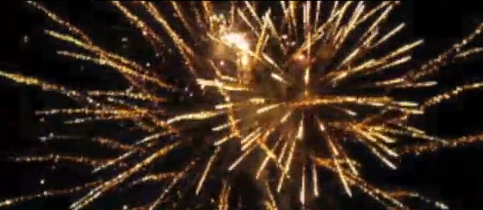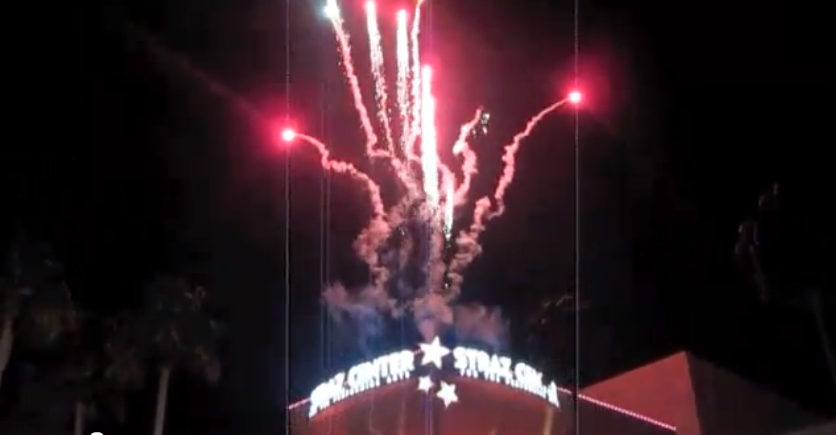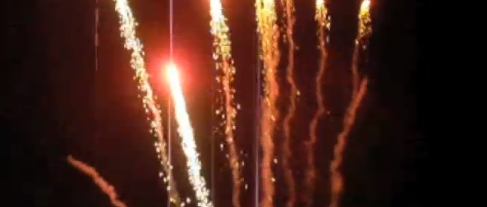 Close Proximity Pyrotechnics Photo Menu for use outdoors and close to audience like what you see at the Superbowl Half Time Show and the Olympics Opening Ceremony . Indoor pyro requires a safety distance of 15 feet from effect to audience, close proximity is needs 40 - 70 foot table of distance from audience, building etc. Used on roof- top, stadium- tops, stadium fields, scoreboards, concerts, and where you need a impressive display in tight spaces. Disney uses a lot of close proximity effects at Magic Kingdom end of day Fireworks show and MGM Studios 4th of July display.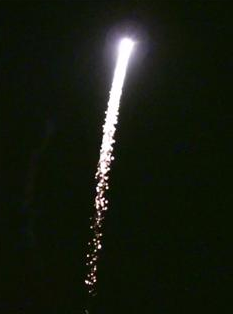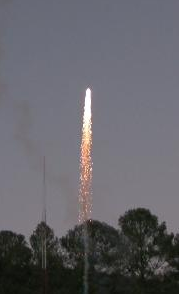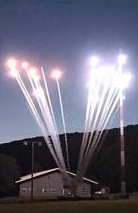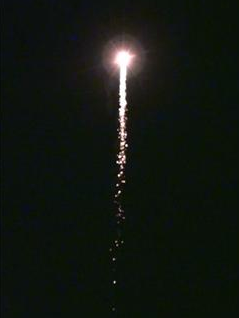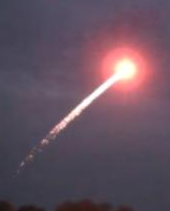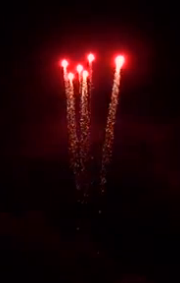 Close proximity Silver Lace Comet - Crackle Comet - Tracer Mines - Gold Comet with silver strobe - 3" Red with gold tail

Close proximity Glitting Bright White Comet - Next FX SILVER COMET 50 WITH TAIL 350FT - Snowball Mines - DayLight Crossette - Red color mine with tails and Tracer comets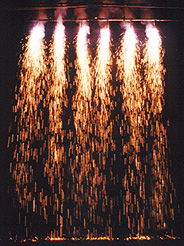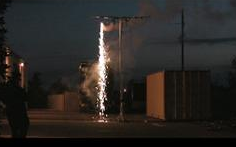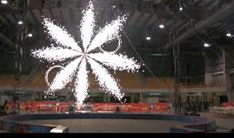 Indoor Waterfalls - Water Fall Single Effect - 1x20 or 20 x 20 Gerb - Gerbs Fountain shaped as star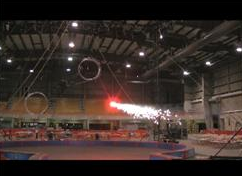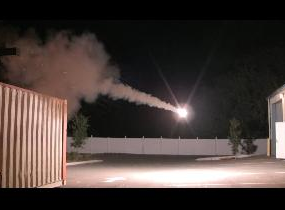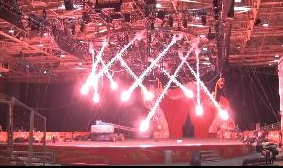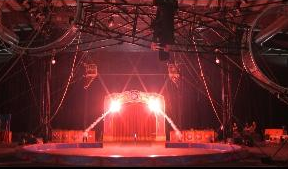 Indoor or outdoor Line Rocket - Tracer Comet - Tracer Comets inverted and on stage going up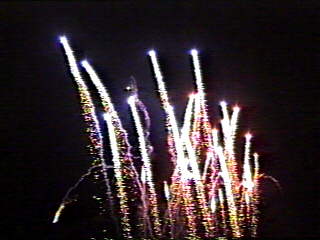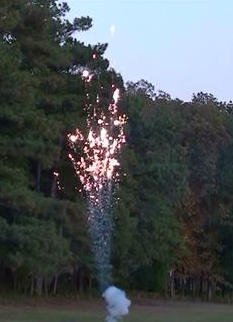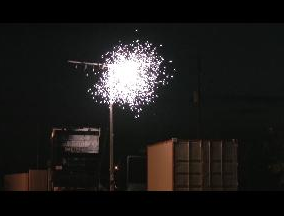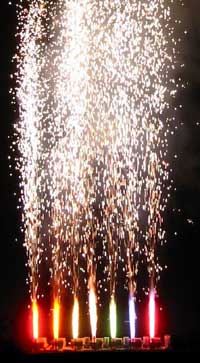 Indoor Mines - - Mine Gerbs - Air Burst- AF Gerb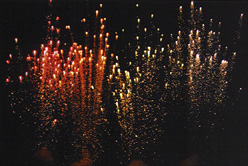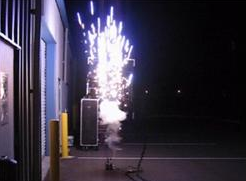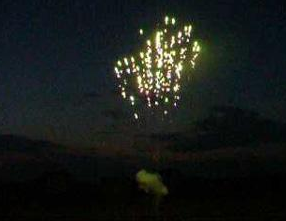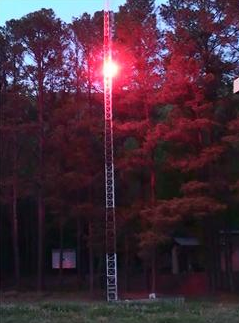 Indoor Mines - Color Mines- Falling Star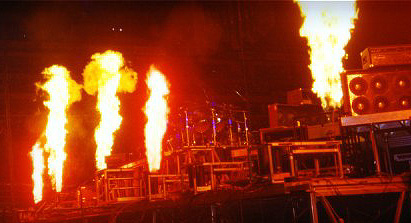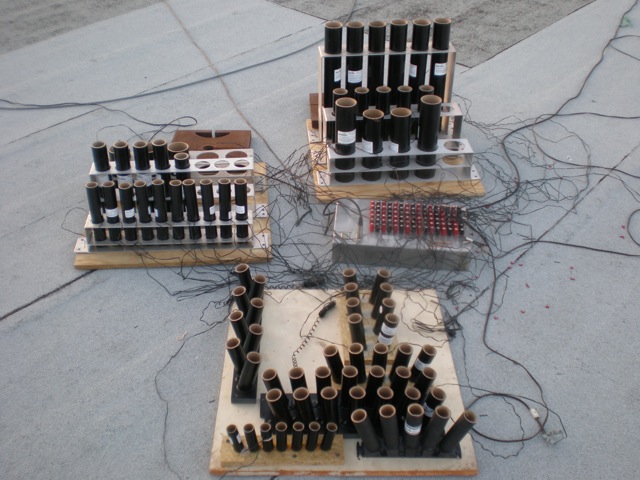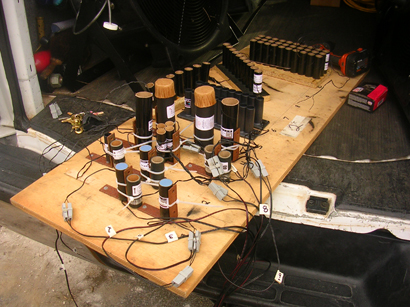 Flame Projector pyrotecnics to left Propane Burner head to the right - Close Proximity Pyrotechnics Show Display Preset Boards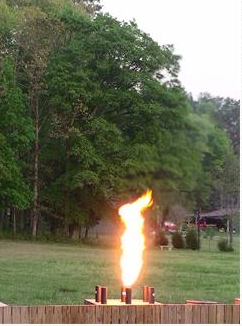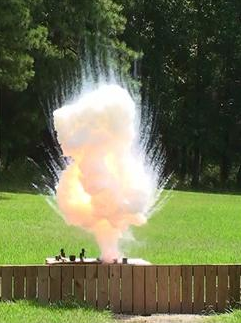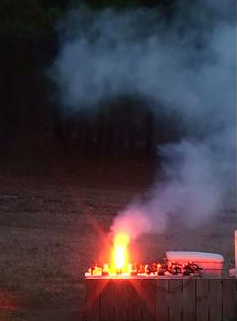 Indoor Flame Pprojectors Fireball Effect -- Fire Ball - Flare Effect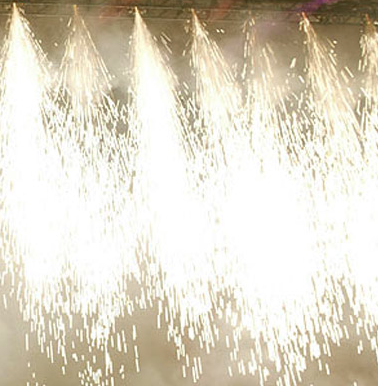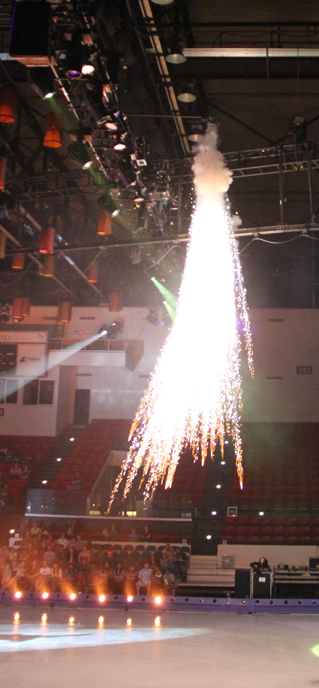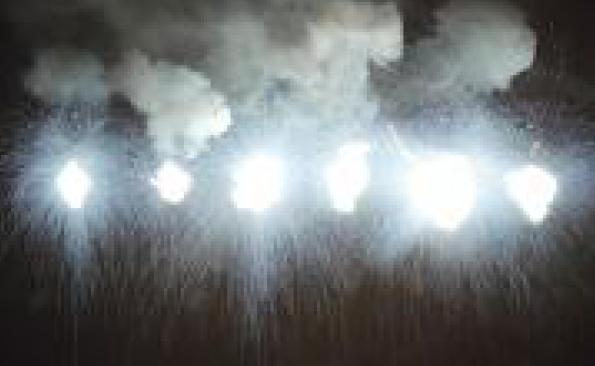 Inverted Gerbs on a truss - Pixie Dust Mine - Air Burst Effect
World class products using cutting edge technologies and formulations, Ultratec was the first company to offer "Green" pyrotechnics with the Angel Fire brand; low smoke, richly coloured Perchlorate free products that are environmentally friendly. The PYROPAK name has been the premium-go to product for stage for the past 30 years, and our Oxral igniters are some of the highest quality you can buy, trusted by NASA and the Department of Defence as their matches of choice. Next FX have been the standard for indoor pyro for 15 years. Santore is the high aerial close prox suppliers for yeard. Evolution Pyro two pf the pyro leaders in the industry is now offering a new brand of effects. RES offering products no one else offers.
The best Brands gains the best results.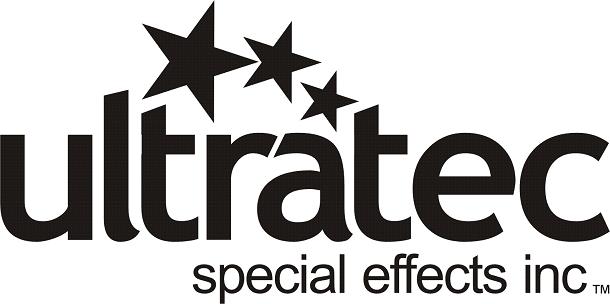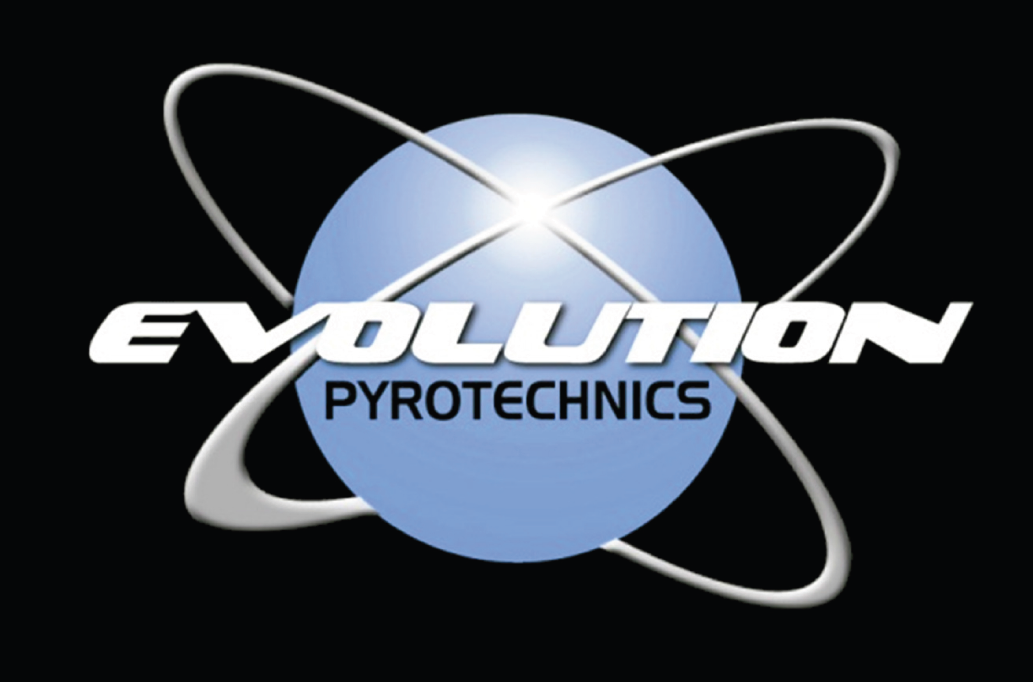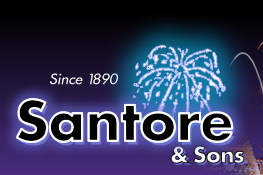 Because of the low smoke characteristics of our product, high definition broadcasts remain clean and crisp. For example, all WWE televised events (including Wrestlemania) use Ultratec products exclusively. The colors show incredibly well and the low smoke means the talent can be seen by the cameras... even after shooting hundreds of pieces of pyro.
We use "green" Ultratec pyrotechnics that features:
1. Perchlorate Free
2. Deep Saturated Colors
3. Low Smoke
4. Zero Debris
You seen Ultratec - Pyropak Products at The Summer Olympics 2012 Opening Ceremony and it's one of the brands we use for your event.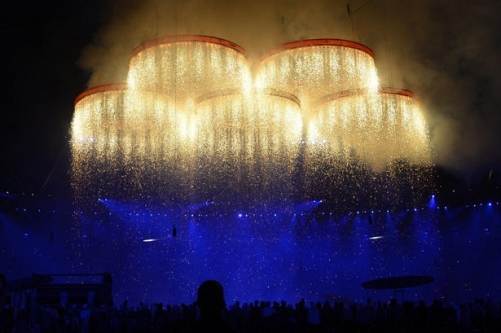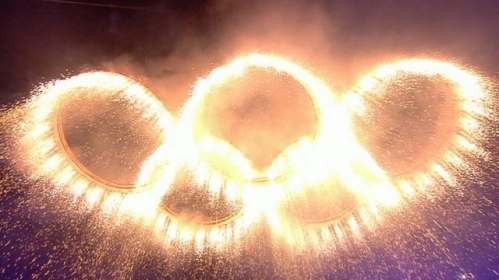 Summer Olympics 2012 Opening Ceremony using Gold Twinkling Waterfalls

We can shoot with our wireless firing system on table top center displays for Wedding Receptions and Corporate Events. This is In the middle of the center table display that we can fire a 45 second dream star gerb or a quick confetti mine. We can fire in zones or with an all fire.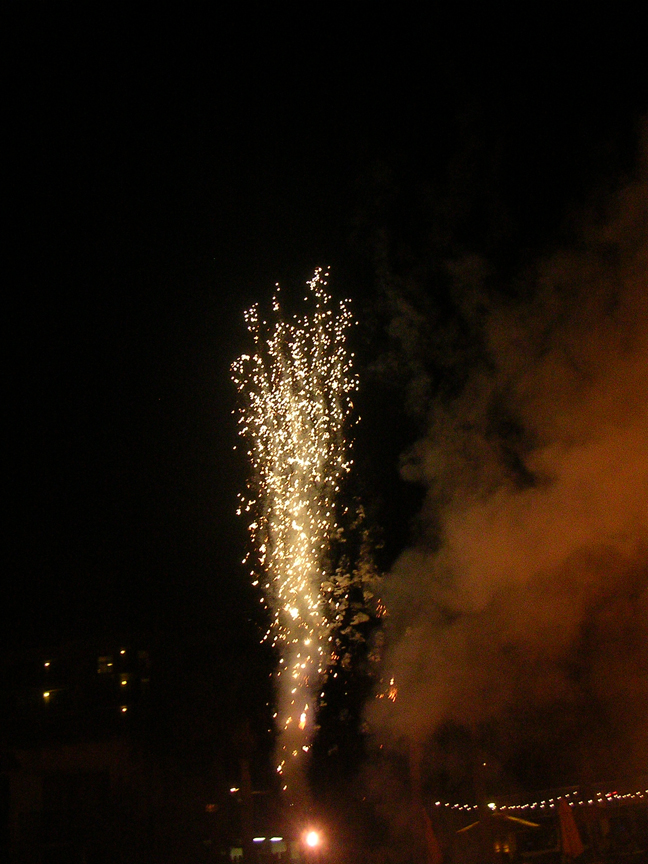 Sparkle Cannon 25 ft
We have worked on projects for:
*NBA-DL *NASCAR* TNT WCW-Monday Nitro/PPV *Kiss pyro 1998/99 World Tour
*Top Fortune 500 Companies *TBPAC -Tampa *City of New Port Richey *PSN Cable Network Inaugural *Level2Design*Outback Inc *Amway Corp *K-mart Corp *Wellcraft Corp
* CorporateMagic *Gaylord Entertainment * IBM Corp
* Pyro Support for Broadway Series Road Shows such as Cats and Wizard of OZ.
Take a look at who we have worked for All Of Our Clients for all Special Effects Listed Here
Our custom design and professional staging of your indoor fireworks event can take your product launch, sporting extravaganza or corporate award banquet to the next level. We are ready to WOW your audience and rock your event.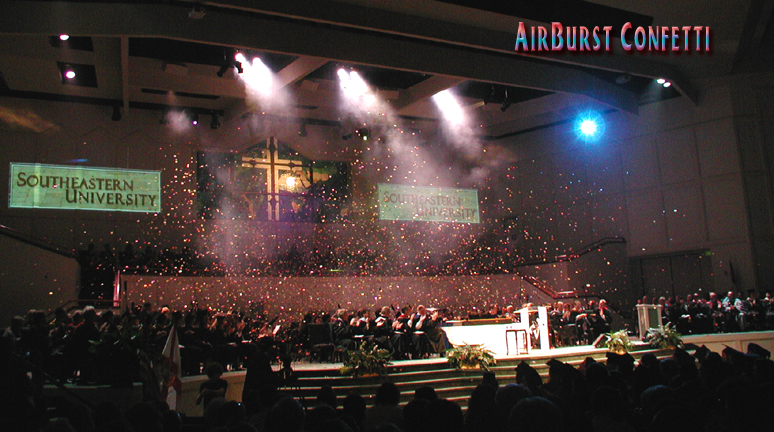 Pyrotechnic Air Burst Confetti
A recent client talking to a fire marshal:
This was a go on the St. Petersburg Fire Marshall, who, by the way, thinks the world of you.
He said for you to send him a copy of the permit app if you have it, and it will be no problem. He didn't even need to know the details- he just said ' Steve Zigmont ? Not a problem … he's the best."
RFC with a Guest Appearance and Introduction with Pyrotechnics of Framed Wrestler Hulk Hogan
Real Fighting Championships Showcase to go on a national TV level.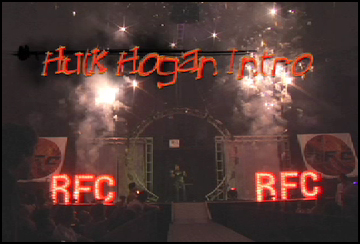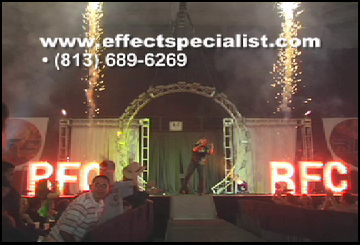 RFC with guest appearance of Hulk Hogan pyro intro
The mixed martial arts event company RFC, which started in Tampa in 2005 and has put on events solely in Tampa, has a chance to go national when Country Music Association chief executive officer Tammy Genovese watched on Feb.23rd 2008 event at the USF Sun Dome. Zigmont Magic FX (The Effect Specialist) was on hand to give Bay area resident Hulk Hogan the hero intro as he took the stage in a blaze of pyro. If Genovese likes the RFC product, she'll consider partnering with the league, boosting its status from local to national. Zigmont Magic FX will be stepping up as well.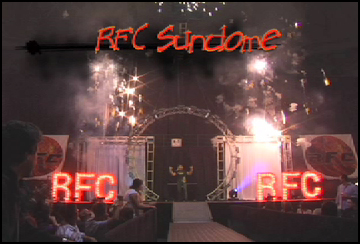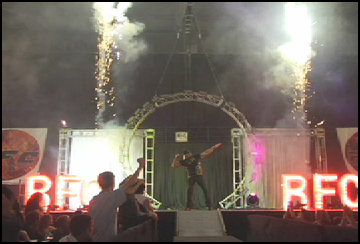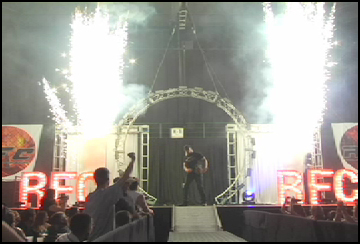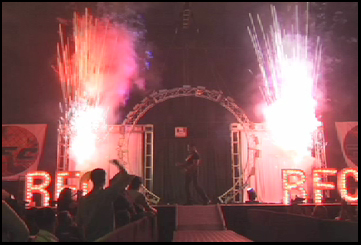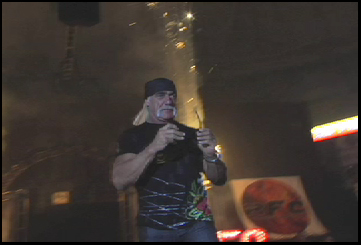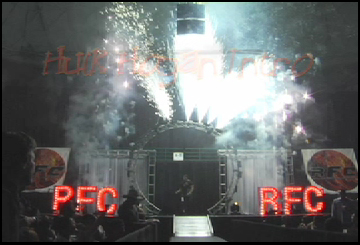 We are the vendor for pyrotechnics at Real Fighting Championships sporting event Tampa florida.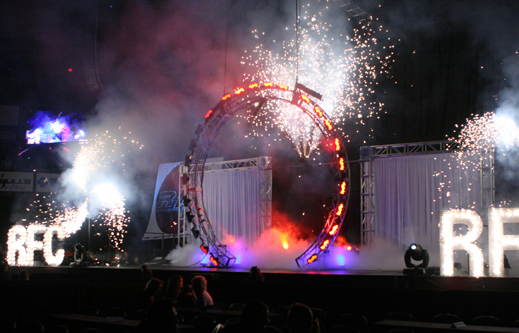 Silver burn sign, 3 gerb fan along with spinners and low lying fog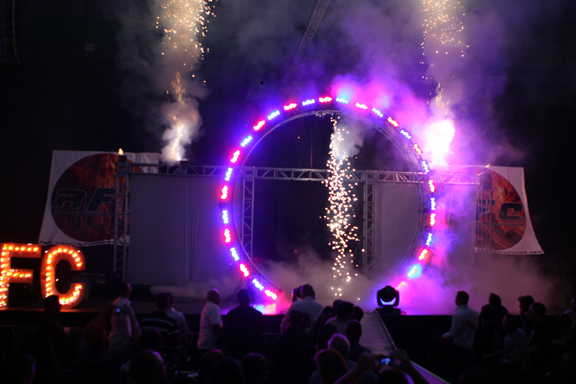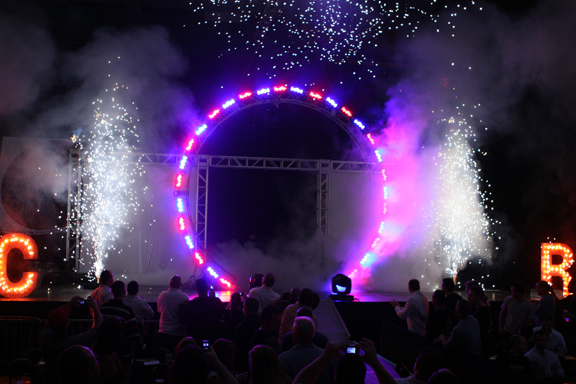 Pyro makes for an exciting entrance at the Sundome arena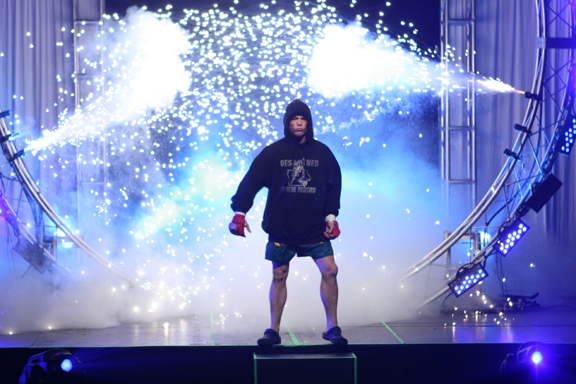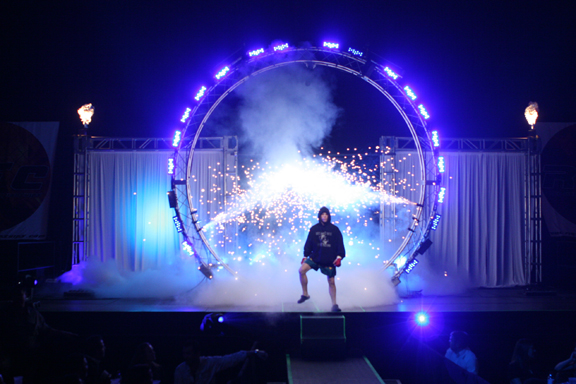 Real Fighting Championships Arena Sports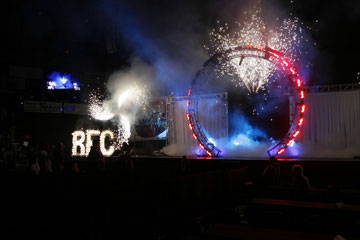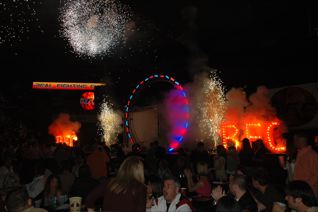 Spinners and gerb fountain, 1.4 Air burst, fountain gerbs and a burn sign for the intro of Chuck Liddell "The Ice Man" @ RFC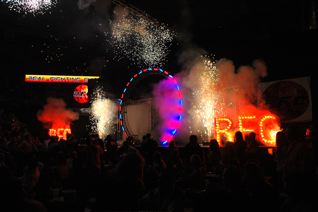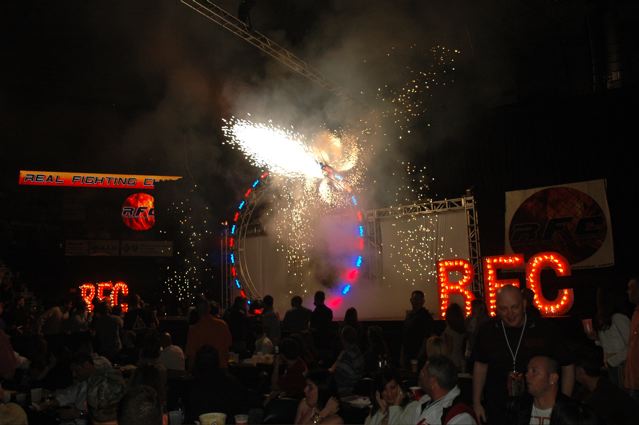 Chuck Liddell "The Ice Man" intro @ RFC Event at USF Sundome Feb. 24 2007
40 foot gerbs
Magic F/X is provided the Indoor Pyrotechnics, Propane Flames, C02 jets, for all the Real Fighting Championships Events at the USF Sundome Tampa florida.
---
Magic F/X is own by Steve Zigmont an effect specialist and close proximity pyrotechnic expert. Magic F/X where the Owner of the company is the Shooter and on site on every event. With over 20years experience providing special effects pyrotechnics for the largest convention production companies and for the top corporations all over the world. As well as having logged 33 hours of Live Television with TNT Turner Sports and traveled around the world with providing 64 rock concerts in stadiums & arenas with fireworks and pyro.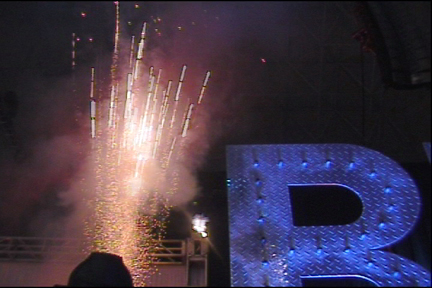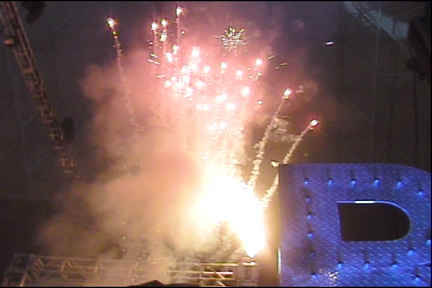 Mines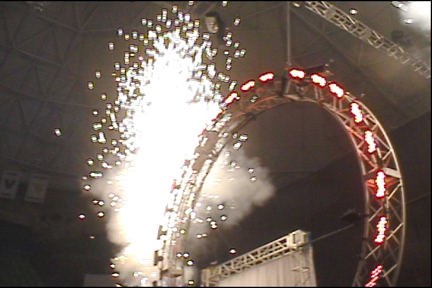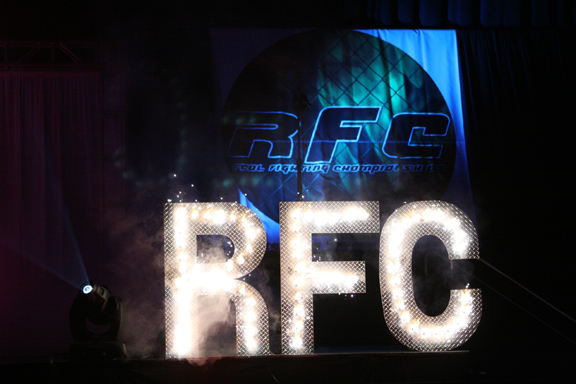 Sparkle Cannon, Magic FX Custom Burn sign.
Magic F/X which is a Florida based special effects and Fireworks Company specializing in creating unique zero-fallout indoor Close Proximate Pyrotechnic Displays, Propane Flames, plus an assortment of other special effects for indoor or outdoor. We do provide outdoor low-level aerial fireworks where the audience is only 75 feet from the display. Our special effects and pyrotechnics feature cutting-edge, state of art equipment and exciting technology in every show.
We are trained specialists, licensed and certified with continuing education in fireworks safety NFPA 1126.2000 NFPA 160 and 1124 codes. Successful completion of a comprehensive written examination covering this standard and state laws pertaining to the use of pyrotechnic special effects.
Close Proximity Pyrotechnics on Rooftops
Pyrotechnics Fireworks at the The David A. Straz, Jr. Center for the Performing Arts (formerly the Tampa Bay Performing Arts Center) Florida with close proximity pyrotechnics on the rooftop for the renaming of the TBPAC to Straz Center for the performing arts.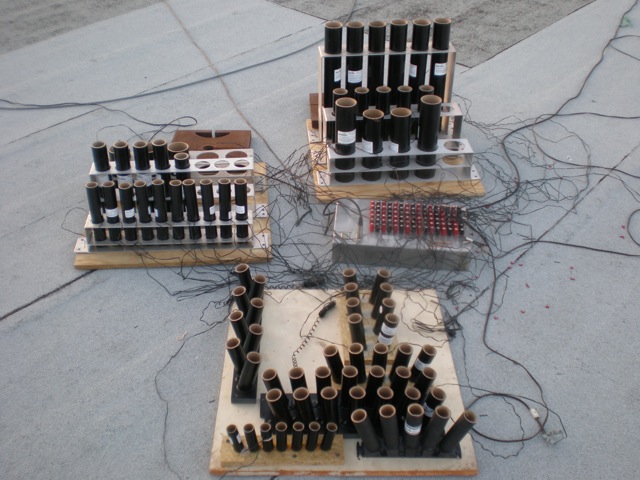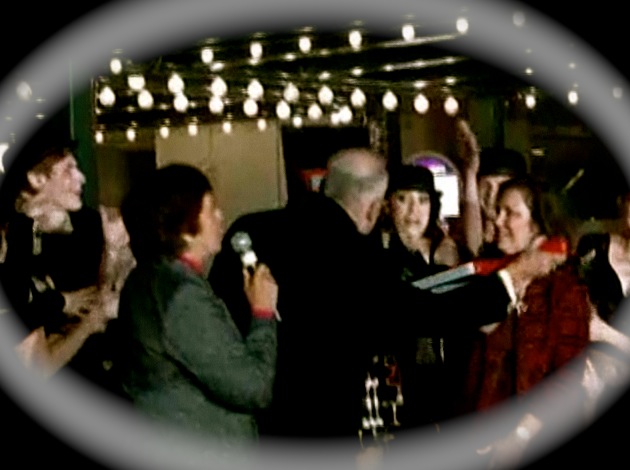 The Close Proximity Pyrotechnics Fireworks on the roof at Straz Performing Arts Center and the sign switch to turn on the sign in action.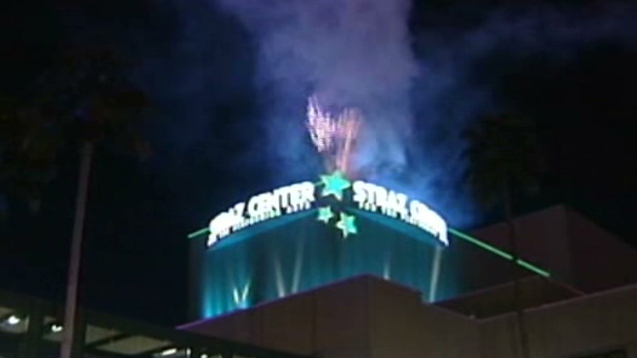 Zigmont Magic FX Fireworks helped celebrate the new sign for the Straz Center for the Performing Arts, which lit up for the first time Monday night Dec. 6th 2010.
Rooftop Fireworks can be a accent to your presentation and make your event go over the top. Like here for The Shops At Wiregrass Wesley Chapel, FL 2010 Holiday Tree Lighting event.

Extreme Makeover: Home Edition Sundays, 8/7c on ABC TV this spring 2009.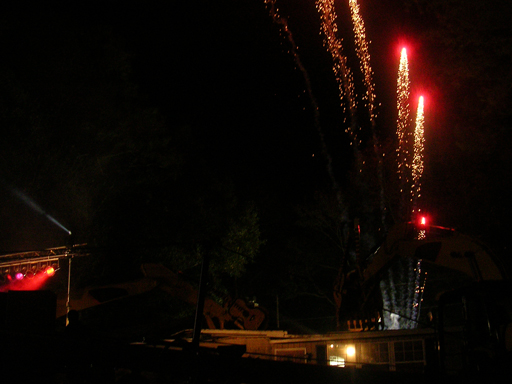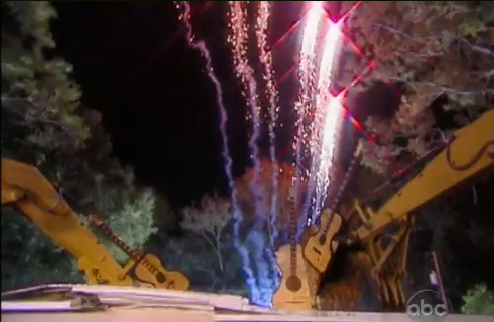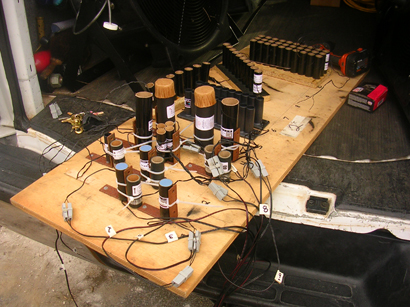 Pyro Starts at 49 seconds in a backyard.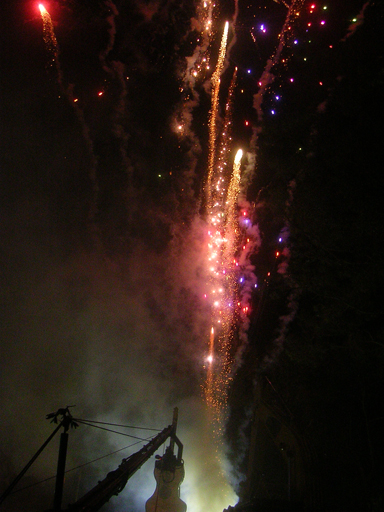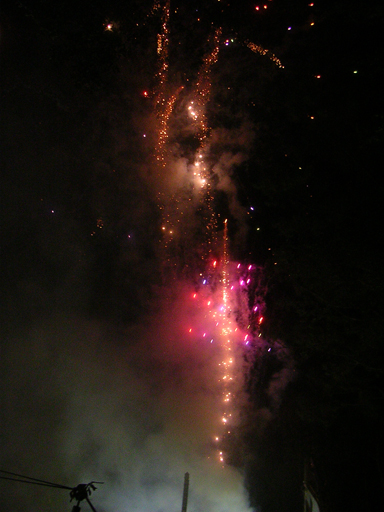 Watch for us on Extreme Makeover: Home Edition Sundays, 8/7c on ABC TV this spring 2009 as we donate our time, talent and Pyrotechnics supplies to make a dream come true for a needed family in this bad recession.

See Our Credit On ABC Extreme Home Makeover Open Special Thanks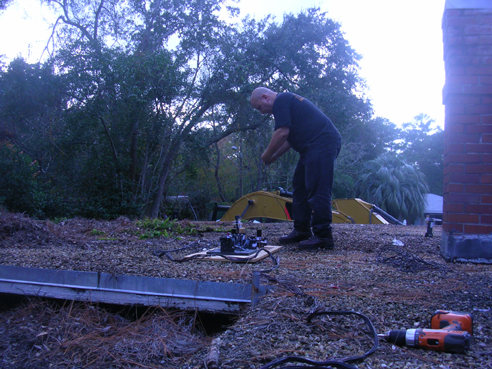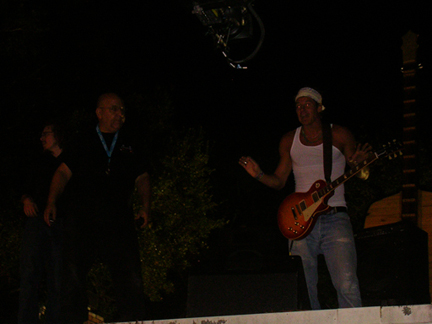 Zigmont Setting up pyro on Rooftop and Zigmont doing a safety check with Talent

We created Effects for WCW Wrestling Monday Night Nitro for TNT Cable Network

Who do you know with more qualifications? Licensed Low Explosives by;
Licensed Low Explosives by;
We hold license's in the following states;
(1) Licensed State of Ohio Pyrotechnics Operator Certified NFPA 1126.2006
Licensed State of Colorado Pyrotechnics Operator Certified NFPA 1126.2001
(3 )Licensed State of Texas Pyrotechnic Special Effects Operator Certified NFPA
(4) Licensed State of Tennessee Proximate Pyrotechnic Operator Certified NFPA
(5) Licensed State of Arkansas Pyrotechnic Shooters Operator Certified NFPA
(6) Licensed State of Missouri Pyrotechnic Special Effects Operator Certified
(7) Licensed State of Florida City of Lakeland, Pyrotechnics Operator Certified
(8) Licensed State of Texas Flame Certified (Propane & Gas) Effects Operator
Licensed State of Ohio Licensed Certified Flame Effects Operator NFPA 160.2001
Licensed State of Tennessee Flame Effect Operator Certified NFPA 160.2001
(11) Licensed
Certificate of Completion OSHA Electrical Safety 29CFR1910.332
(13) Federal license/Permits with The Bureau of Alcohol, Tobacco, Firearms and

1-ATFE 34 - User of Low Explosives
2-ATFE 19 - Manufacturer of Binary Explosive
Continuing Education Fireworks and Flame Safety Ohio Fire Academy 2003/2006/2009/2012
We are approved Training Coarse for Continuing Education for Proximate Pyrotechnics and Flame Effects Safety for the State of Tennessee State Fire Marshals Office, The State of Missouri State Fire Marshals office and State of Ohio Trainer.
Our documentation of State licensees and Operator Certification in NFPA 1126 and 160
Call Magic F/X 813.689.6269
Licensed Low Explosives / ATFE, NFPA Certified for Pyrotechnics* A+ Insurance
No Job is to Big or to Small
Call Our Main Southeastern Tampa Florida Office @ 813-689-6269

Safety
Safety is the number one priority at Magic F/X. Our trained staff uses exclusively High Quality, legally approved materials and products. The state of art controlled ignition of the Pyrotechnics effects guarantees a degree of safety that you can rely on- and the perfect timing of the show.
Magic F/X offers Pyrotechnical Displays that will ignite the inside of a hotel ballroom or an outdoor stadium with excitement and energy. Enter into a new realm of expression and visualization with a signature piece in the form of a specialized custom full scale indoor/outdoor close proximate pyrotechnics, flame, snow, smoke and other special effects designed by our team. Let us show you the Magic, in Magic F/X!
Zigmont Magic F/X, Inc. holds various licenses with the Federal Bureau of Alcohol, Tobacco & Firearms, the State of Ohio and Florida, and various other localities to allow us to import, transport, store, manufacture and display all types of explosives involved in a pyrotechnic display. Every display Magic F/X shoots shall have permits from the local authorities having jurisdiction. We provide along with the permits a $1,000,000.00 1.4G Explosives liability insurance policy that is required on all pyro shoots.
Displays
We pride ourselves with the finest selection of effects in the business. We custom select the effects for your show then we fire them on cue. Pyrotechnic's is a powerful tool in announcing VIP's, CEO's, officers or figures at a business meeting. It is the biggest wow you can offer. Pyro will not take long to set up and the expense, from my experience doing thousands of corporate shows, is worth it. There is no better bang for the buck!
A minimum show is 1 - 6 effects simple effects.
A medium show is up to 20 effects utilizing assortment ground flash devices and (3) air burst effects or confetti mines.
A large show is up to a 40 effect show utilizing assortment of indoor firework effects fired to cues with our multi ground firing system. Can include 24 air burst effects, spinner, saxtons, or any number of effects.
A huge show is from 60 to 100's of indoor effects like an arena or stadium size, using effects from 30 ft to 120 feet high. Effects can be used indoor or out with no fallout just like the super bowl half time show. Our firing system allowing sequencer ground firing.
We offer gerb firing on table setting center pieces with in any ballroom. We use our wireless systems and at the right moment we can make every table sparkle.

Where can we shoot?
We can shoot displays inside hotel ballrooms, theatres, concert halls, office lobby's, or any other place you have an event. You can use pyro to serve as accents to your show, reveal people or new products, or provide a dynamic opener or closer to any show. Other events can be parties, weddings, sales seminars, grand openings, fashion shows.
Services For:
Touring Productions
Corporate
Theatre
Sporting Events
Motion Pictures
Business Theater
Special Events
Churches
City Celebrations
Film and Television
With Service Worldwide
Product Launches & Reveals
All our Pyro technicians abide by National Fire Protection Association standards and codes 1126.2006, 2011 each show has a distance requirement which specifies how close your audience may be to the firing site. Indoors, it is a minimum of 15 feet indoors; outdoors, it is a minimum of 30 feet and low-level its 75 feet. It's so close that you will experience fireworks like you never have before, that's the WOW factor!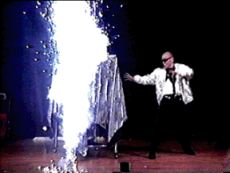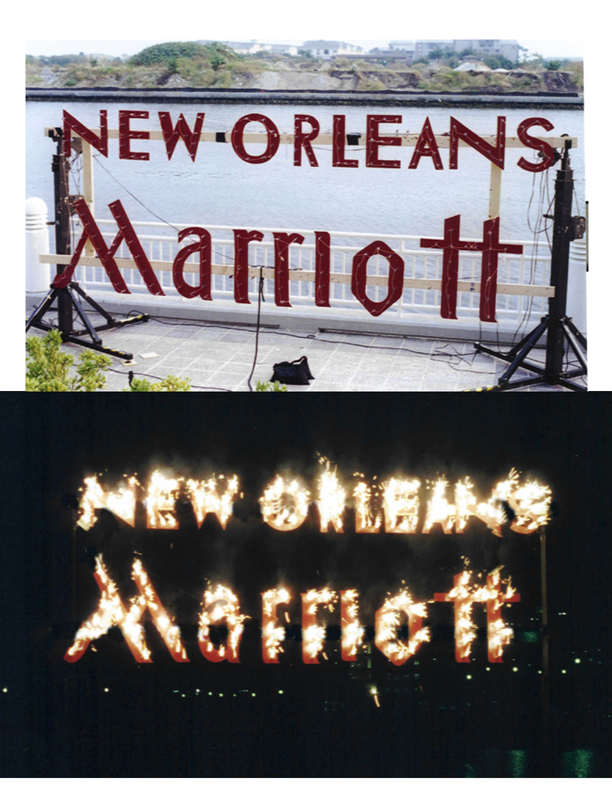 Burning Sign for Marriott seen here set up and burning.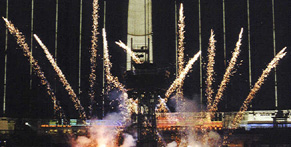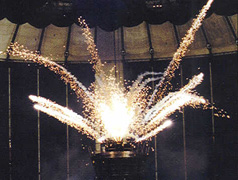 Stadium Height Mines and Split Comets
Silver Crackle Comets with Tails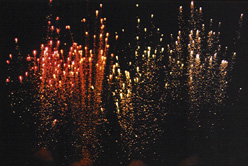 Crackle Mines is seen and heard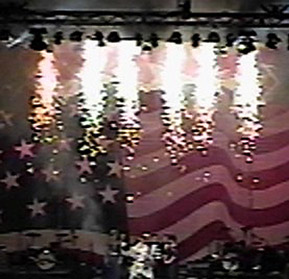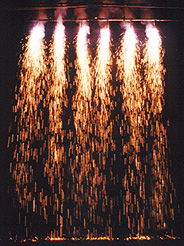 WaterFalls
Waterfall Gerbs...produce dramatic backdrops gerbs are gold or silver sparks

Yes I was a contractor on the KISS 1998-99 World Tour firing 365 effects a night with a crew of three. Kiss is only zthird to The Rolling Stones Tour which used 600+ effects and Roger Waters The Wall Tour which used 600 - 1000 effect depending on Venue (they did a 600 effect cue is 28 seconds).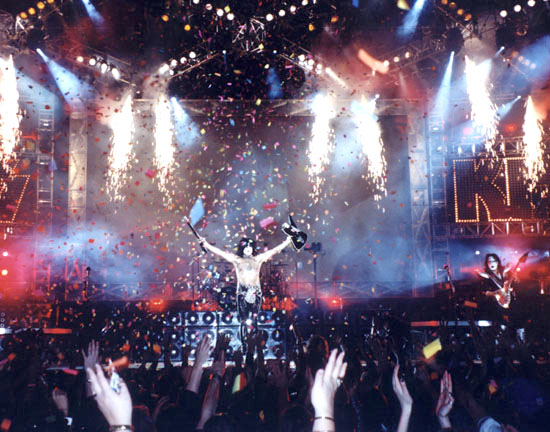 KISS Psycho Circus Concert Tour in 1998-1999. Doing 365 Pyro effects plus Propane Flames , Confetti and LSG's Smoke.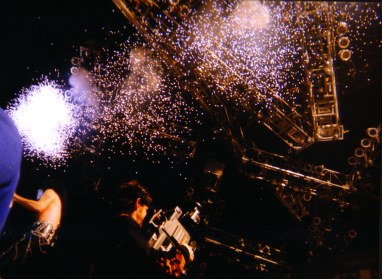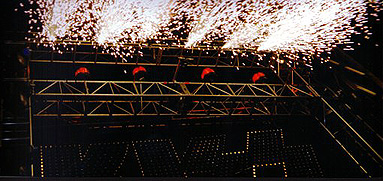 Air Bursts - Gerbs Fired Off Truss on the KISS Tour.
On the Kiss Tour of duty 1998-99 we performed 64 concerts in 17 countries, see at the concert above if the air burst and gerbs from the KISS sign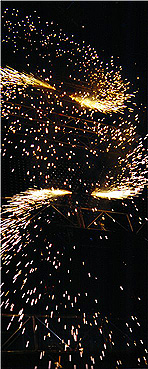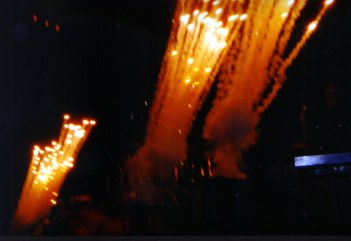 Motorized Spinners move gerbs 360 in an awesome display on the Kiss Sign Truss and also the 4 positions of mines upstage.Arena Height Mines on the KISS Tour
Special effects Flame Projectors and Flame gerbs are safe to use indoors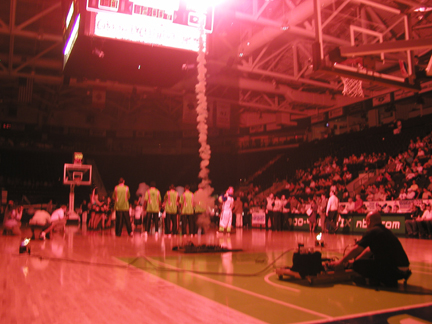 Pyrotechnics and propane flames at a NBA -DL Game.
Controllers and Pyro Firing Gear and Tools of the Trade
Our Pyro gear, wired firing devices, wireless pyrotechnic controllers and battery operated pyro devices and sequencer controllers.
We are able to utilizing an assortment of indoor effects simulating outdoor aerial fireworks reaching 5-10-20-30-60-90-150-300 feet high close proximity shows. Push your event into overdrive with a " Night of Nitro " blazing zero fallout indoor fireworks show.
The materials used are designed specifically for indoor use, and produce no toxic smoke to hinder audience enjoyment. We Use professional precision pyrotechnics and electrically controlled systems designed specifically for indoor use, we create indoors what you would see in a traditional fireworks display. This provides accurate cueing of effects and provides greater safety for the pyrotechnician.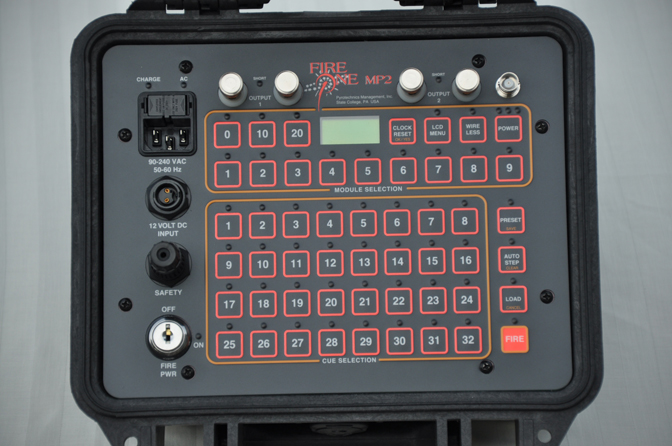 We fire with the lastest Fireone MP-2 firing system, controller, rail and Module. Possiblties endless, Chase scenes endless.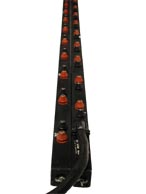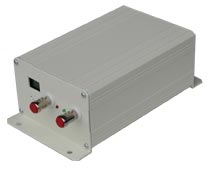 .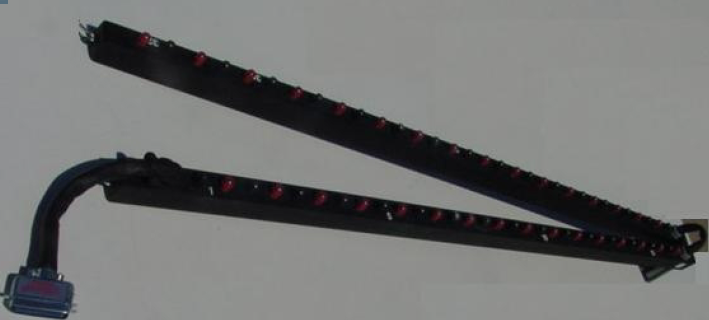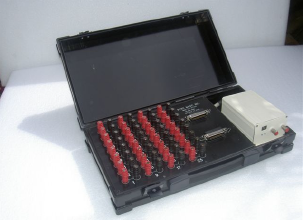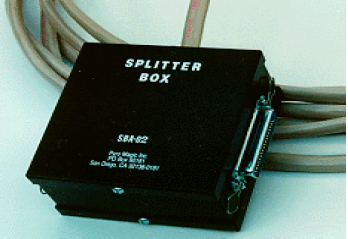 Rails - Module Slave - Distro Boxes - Splitter Box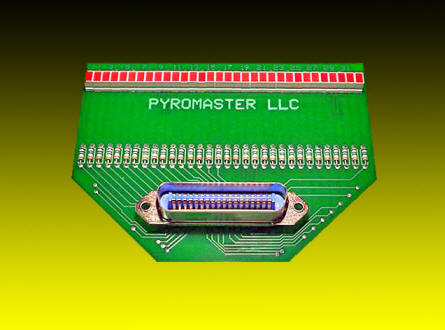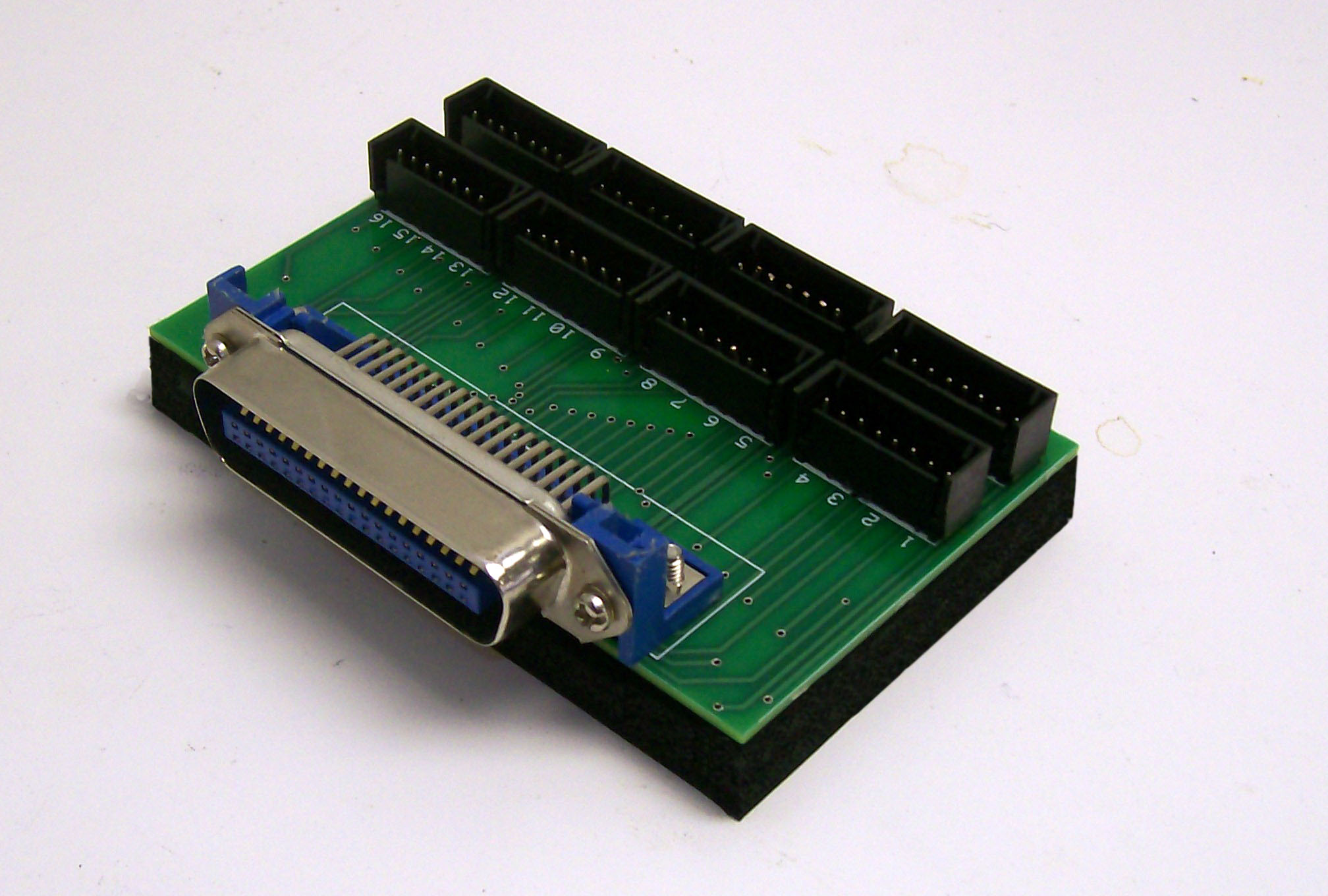 Pyro Cables, Pyro View Tester - Wire Tap, Twiddle Mini card, Flex Rail and Below rail 4 ft - 8 ft - 12 ft - 16 ft - 24 ft below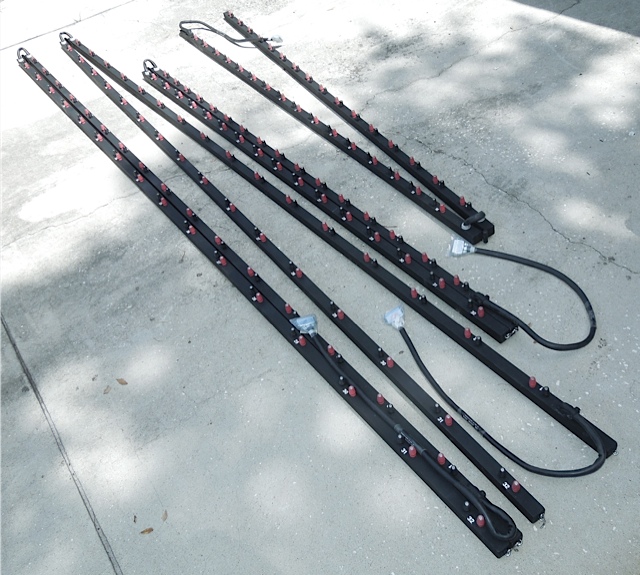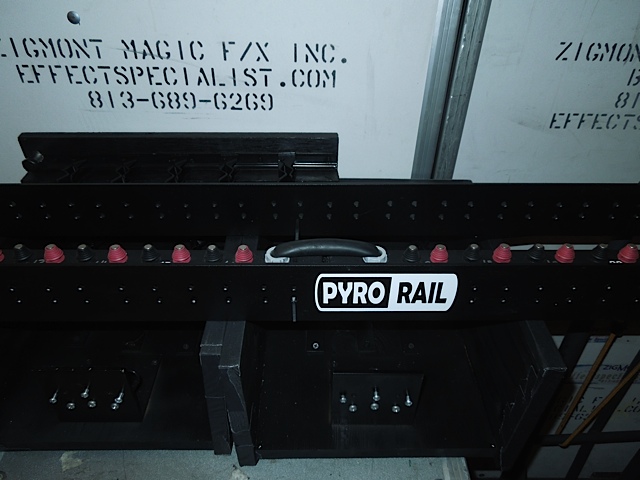 As part of every pyrotechnic display, we provided trained licensed pyrotechnicians, insurance naming you and the venue as additional insured.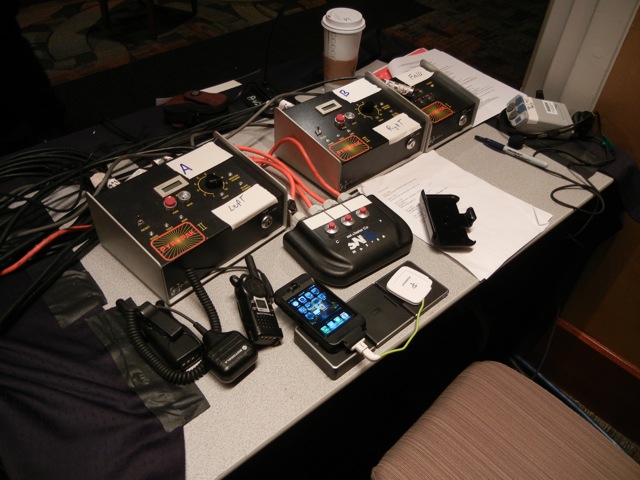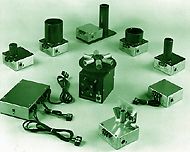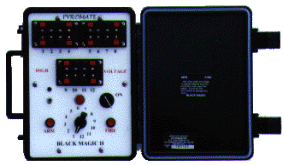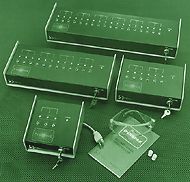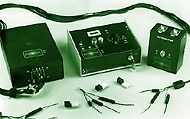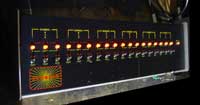 Pyropak analog firing systems- Pyromate Blackmagic system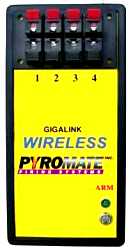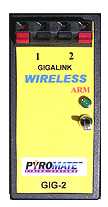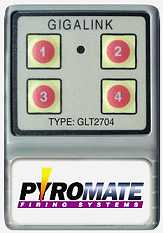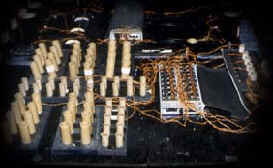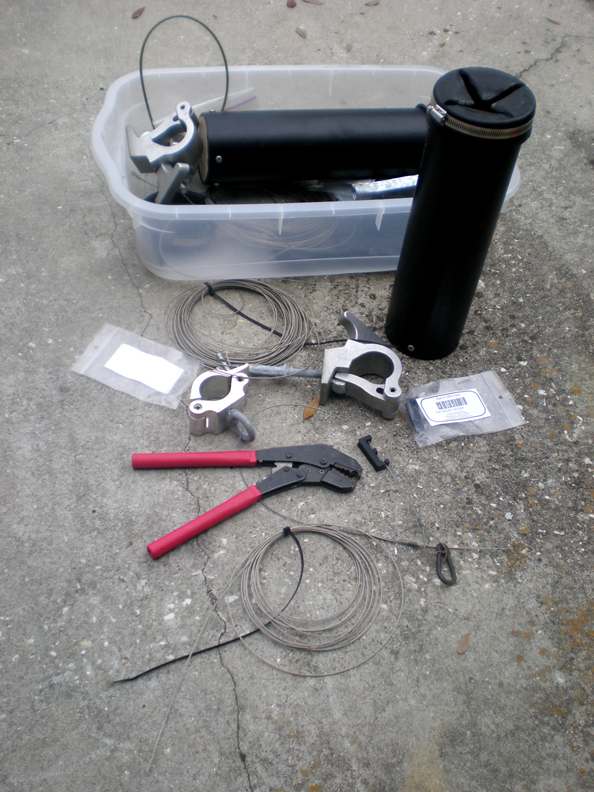 GiG A Link Pyromate Wireless System -Line Rocket Kit as per NFPA Code 4" x 12" HDPE body with rubber end cap Catch Box Line Rocket Kit as per NFPA Code 4" x 12" HDPE body with rubber end cap Catch Box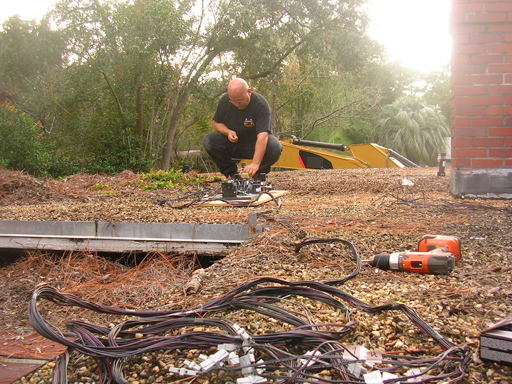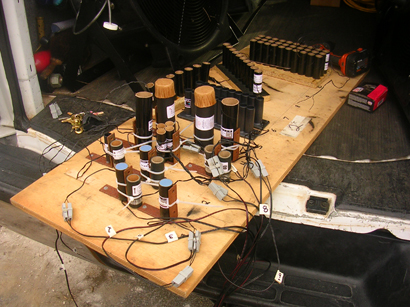 Line Rocket Kit as per NFPA Code 4" x 12" HDPE body with rubber end cap Catch Box

For theatrical plays that need a Flash Pot effect, we can keep the pyro off the stage and have it slide out on cue and disappear just a s fast. Great for flash entrances or exits such as the Wicked Witch. Fully keyed and can be loaded moments before and has a continuity check as well. Innovative pyro effects from the effectspecialist.com

Gerb Wand to hold Pyro in your hand.

We have setup and executed special effects and pyrotechnical displays in the following cities, states and countries:
Major Cities; Boston, New York City, Long Island NY, Albany NY, Buffalo NY, Los Angles, Washington DC, Philadelphia, Hartford, Montreal, Toronto, Rochester, Buffalo, Detroit, Chicago, Tampa, Orlando, Minneapolis.
US States; TN, NJ, PA, OH, WV, KY, IN, IL, IA, WI, MA, FL, SC, GA, DE, VT, CO, VA, IL. and Puerto Rico
17 Countries including; Grand Turk, Finland, Norway, Sweden, Germany, Italy, Austria, Czechoslovakia, France, Belgium, Holland, England, Brazil, Argentina, Mexico, USA, Canada.
Call Us @ 813 689 6269 zigmont@zigmont.com


Pyrotechnics, pyrotechnician and effect specialist for hire, Florida Special Effects Companies - Pyrotechnic Fireworks Displays - Atmosphere Special effects - Florida Pyrotechnics Companies - low level aerial firework display • sports pyrotechnics - pyrotechnic • snow - propane flames - C02 Blast Jets - confetti - Exploding Balloon Walls - Theatrical pyrotechnics - indoor pyrotechnics - indoor fireworks - Aerotechnics - Smoke Rings - Flash pot - waterfalls - realist ic falling snow - Cryogenic - sfx, fx, stadium effects - low Explosives -special effects department,Effect Specialists for your corporate, convention, commercial event, or private event in the USA with A WOW factor, effects accents for corporate theater, gerb ,flame, Crossettes, mines, fire, Air Burst, flash pot, crawling fog,Venturi booster Cryogenic, Glass Breaking, Waterfalls Wall, flash effect, Sparkle Mortar ,Color Fire Balls Movie studio effects and guns


Warning
Do not attempt to recreate any FX effects seen on this site. We are professional and only experienced and legally approved over 21 can provide these services. Attempting to use propane with our the safety devices that are built in to our gear as well as firing pyrotechnics devices without training is dangerous. C02 can be very dangerous if your not a Certified effect specialist.

Effectspecialist.com provides pyrotechnics displays and propane flames presentations with full services nationwide We operate in North America United States we can service you in the follow cities with speedy services in;

Special effects for Entertainment Venues and clubs, snow machins Service in Alabama; Anniston, Birmingham, Dothan, Huntsville, Mobile, Montgomery, Tuscaloosa
High Range - High Volume Artificial or Fake Snow Flake Machines Service in Arizona; Flagstaff, Phoenix, Tucson, Yuma
Propane flames Service in Arkansas; Eureka Springs, Fayetteville, Fort Smith, Jonesboro, Little Rock, Monroe
Snow machines from flurries to a beautiful full blown Snowstorm Blizzard , cyro co2 and ground fog Service in California; Anaheim, Antelope Valley, Antioch, Bakersfield, Burbank, Chico, Eureka, Fresno, Hollywood, Huntington Beach, Inland Empire, Lake Tahoe, Livermore Valley, Long Beach, Los Angeles, Medford, Monterey, Napa Valley, Oakland, Orange County, Palm Springs, Pasadena, Sacramento, San Diego, San Francisco, San Jose, Santa Barbara, Santa Monica, Temecula, Ventura County, Yuma
Theatrical FX and indoor pyrotechnics displays Service in Colorado: Aurora, Boulder, Colorado Springs, Denver, Fort Collins, Grand Junction, Vail,
Special effects Service in Connecticut, Danbury, Hartford, New Haven, Stamford
Fake snow machines gas FX flames Service in DC; District of Columbia
Low-level Displays Super Bowl Style Pyro and cyro Service in Delaware; Dover, Georgetown, Wilmington
special effect fake snow machines, foam machines pyrotechnics, fireworks and Propane drangonfly flames Service in Florida; Boca Raton, Daytona, Florida Keys, Fort Lauderdale, Fort Myers, Fort Pierce, Gainesville, Jacksonville, Marco Island, Melbourne, Miami, Ocala, Orlando, Panama City, Pensacola, Sarasota, Tallahassee, Tampa Bay, West Palm Beach
Fireworks fX Pyrotechnical, fake snow machines Service in Georgia; Albany Athens, Atlanta, Augusta, Columbus, Golden Isles, Macon, Savannah
Special effects Co2 outdoor snowfall machines Service in Hawaii; Hawaii Island, Honolulu, Kauai Island Lanaie Island, Maui, Molokai Island
foam machine rental Service for Idaho; Boise-Pocatello, Coeur D Alene, Idaho Falls, Lewiston, Sandpoint, Twin Falls
Pyrotechnics and flames Service in Illinois; Bloomington, Champaign, Chicago, Davenport, Evanston, Mt. Vernon, Oak Lawn, Peoria, Quincy, Rockford, Springfield, Wheaton
FX fire and pyrotechnics table top gerbs Services Indiana; Evansville, Fort Wayne, Hammond, Indianapolis, Lafayette, South Bend, Terre Haute
Evaporating DRY Snow machines, pyrotechnics and flames Service in Iowa ; Cedar Rapids, Davenport, Des Moines, Ottumwa, Quincy, Rochester, Sioux City
Fireworks pyrotechnics, propane flame, snow machines Service in Kansas ; Dodge City, Goodland, Great Bend, Kansas City Lawrence, Manhattan, Salina, Topeka, Wichita
Full event services, snow machine FX Kentucky; Ashland, Bowling Green, Elizabethtown, Hopkinsville, Lexington, Louisville, Owensboro, Paducah
Bubbles FX, pyro Service in Louisiana ; Alexandria, Baton Rouge, Lafayette, Lake Charles, Monroe, New Orleans, Shreveport
inside Pyrotechnics or outdoors pyrotechnics displays Service in Maine; Augusta, Bangor, Lewiston, Ogunquit, Portland, Presque Isle, York
Cyro and snow falling displays Maryland; Annapolis, Baltimore, Columbia, Eastern Shore, Laurel, Montgomery County, Rockville, Salisbury, Southern,Western
Magic FX Service in Massachusetts with low ground fog; Birkshire County, Boston, Cape Cod, Lowell, Springfield, Worcester, Service for Michigan , Ann Arbor, Detroit, Flint, Gaylord, Grand Rapids, Jackson, Kalamazoo, Lansing, Marquette, Port Huron, Saginaw, Saint Clair Shores, Sault Saint Marie, Traverse City, Tri-Cities, Warren,
party foam machines and cyro jets Service in Minnesota; Duluth, Mankato, Minneapolis, Moorhead, Rochester, St. Cloud, St. Paul, Twin Cities
Fireworks and pyrotechnics, flame FX, snow machine rentals Service in Mississippi; Biloxi, Greenwood, Hattiesburg, Jackson, Meridian,Service in Missouri . Clinton, Columbia, Jefferson City, Joplin
Flames and propane fire Kansas City; Ottumwa, Paducah, Quincy, Sedalia, Springfield, St. Joseph, St. Louis,
Next FX protechnics products used in Servicing in Montana; , Billings, Bozeman, Butte, Glendive, Great Falls, Helena, Missoula
Fake snow maachines, Snow falling events, cyro jets, crawling smoke, consulting Service in California; Anaheim, Antelope Valley, Antioch, Bakersfield, Burbank, Chico, Eureka, Fresno, Hollywood, Huntington Beach, Inland Empire, Lake Tahoe, Livermore Valley Long Beach, Los Angeles, Medford, Monterey, Napa Valley, Oakland, Orange County, Palm Springs, Pasadena, Sacramento, San Diego, San Francisco, San Jose, Santa Barbara, Santa Monica, Temecula, Ventura County, Yuma
Special effects foam machines , pyro services Nebraska ; Beatrice, Cheyenne, Freemont, Grand Island, Lexington, Lincoln, Norfolk, North Platte, Ogallala, Omaha, ScottsBluff
special effectpropane Flame effects and indoor pyrotechnics , snow falling Service in Nevada; Lake Tahoe Las Vegas, Reno

Bubbles machines and foam machines Service in New Hampshire; Concord Dartmouth, Lakes Region, Manchester, Monadnock Region, North Woods, Seacoast Region, Southern, White Mountains
Full service special effects for movies and theme parks Service in New Jersey; Atlantic City, Bayonne, Belmar, Bloomfield, Camden, Carteret, Hackensack, Hoboken, Jersey City, Montclair, New Brunswick, Newark, Old Bridge, Paramus, Point Pleasant Seaside Heights, Secaucus, Trenton, Wildwood
Confetti and streamer and Snow Service in New Mexico Albuquerque, Santa Fe
Confetti and streamers special effect, artificial snow Service in New York; Albany, Binghamton, Brooklyn, Buffalo, Burlington, Elmira, Hudson Valley, Long Island-Nassau County, Long Island-Suffolk County, Long Island-The Hamptons, Manhattan New York City, NY City, Oneonta, Queens, Rochester, Rockland, Staten Island, Syracuse, Utica, Watertown, Westchester,

Pyrotechnical and fireworks, snow machines Service in North Carolina; Charlotte Durham, Fayetteville, Greensboro Greenville, Raleigh, Rockymount, Western, Wilmington, Winston Salem

special effects Service in North Dakota; Bismarck Dickinson, Fargo, Grand Forks, Jamestown, Minot, Williston

Pyrotechnicians and flame operator Services in Ohio; Akron Cincinnati, Cleveland Columbus Dayton Lima, Toledo, Wheeling, Youngstown, Zanesville

Special effect events, Gale Force Wind FansService in Oklahoma; Oklahoma City, Tulsa, Wichita Falls

FX machines, snow machine rental Services in Oregon; Bend, Eugene, Klamath Falls, Medford, Portland, Salem,Service in

Magic FX pyrotechnics, flame FX Special effect rentals Pennsylvania , Allentown, Erie, Harrisburg, Johnstown, Philadelphia, Pittsburgh, Poconos, State College, Wilkes Barre, York

Cryogenic Venturi Smoke Effects FX services in Rhode Island; Newport, Providence

snow displays Services in South Carolina ;artificial indoor snow Charleston, Columbia, Florence, Greenville, Hilton Head, Myrtle Beach, Rock Hill
Aerotechnics Confetti & Streamers, Foam machine Service in South Dakota; Rapid City, Sioux City, Sioux Falls

snowmastesr snow machines, propane flames, Licensed flames pyrotechnics operatorService in Tennessee; Chattanooga, Jackson, Knoxville, Memphis, Nashville, Tri Cities

Pyrotechnics and Gas Flames operators, Motorized Spinning gerbs snow machines, Licensed flames pyrotechnics operato services for Texas ; Abilene, Amarillo, Austin, Bay City, Beaumont, Corpus Christi, Dallas, El Paso, Fort Worth, Galveston, Harlingen, Houston, Laredo, Lubbock, Odessa, San Angelo, San Antonio, Texarkana, Tyler, Victoria, Waco, Wichita Falls

FX consulting Service in Utah; Provo, Salt Lake City

indoor snowfall machines Service in Vermont; Burlington, Manchester, Middlebury

Pyro and flame Services in Virginia; Charlottesville, Fairfax, Fredericksburg, Hampton, Harrisonburg, Manassas, Norfolk, Northern, Richmond, Roanoke, Vienna

special effect machines and pyrotechnics and fireworks Service in Washington; Olympia, Seattle, Spokane, Tacoma, Vancouver, Wenatchee, Yakima

Confetti and bubble machines Service in West Virginia; Beckley, Charleston, Clarksburg, Huntington, Parkersburg, Wheeling

Smoke FX for corporate events Service in Wisconsin; Appleton, Ashland, Eau Claire, Green Bay, Janesville, Madison, Milwaukee, Oshkosh, Prairie du Chien, Racine, Rhinelander, Superior, Waukesha, Wausau
Theatrical effects and pyrotechnic Service in Wyoming; Casper, Cheyenne, Gillette, Jackson Hole, Rock Springs